Press releases. Print ads. Blogger Outreach. Panel discussions. Third-party endorsements. Email-campaigns and endless marketing efforts. Marketing agencies have found different avenues to reach prospects.
Strongly influenced by ever-evolving digital landscape, marketing has become more integral and customized than ever. 
But is that enough?
Even with advanced technologies, marketing agencies have a hard time adapting. Along with the fresh challenges presented by newer platforms and omni-channel marketing, they face challenges in achieving their goals. The biggest ones involve figuring out how to generate leads and how to understand their needs.
To understand how marketing practices have changed, here are 3 common challenges that digital marketers have to deal with.
Adapting To The Digital Wave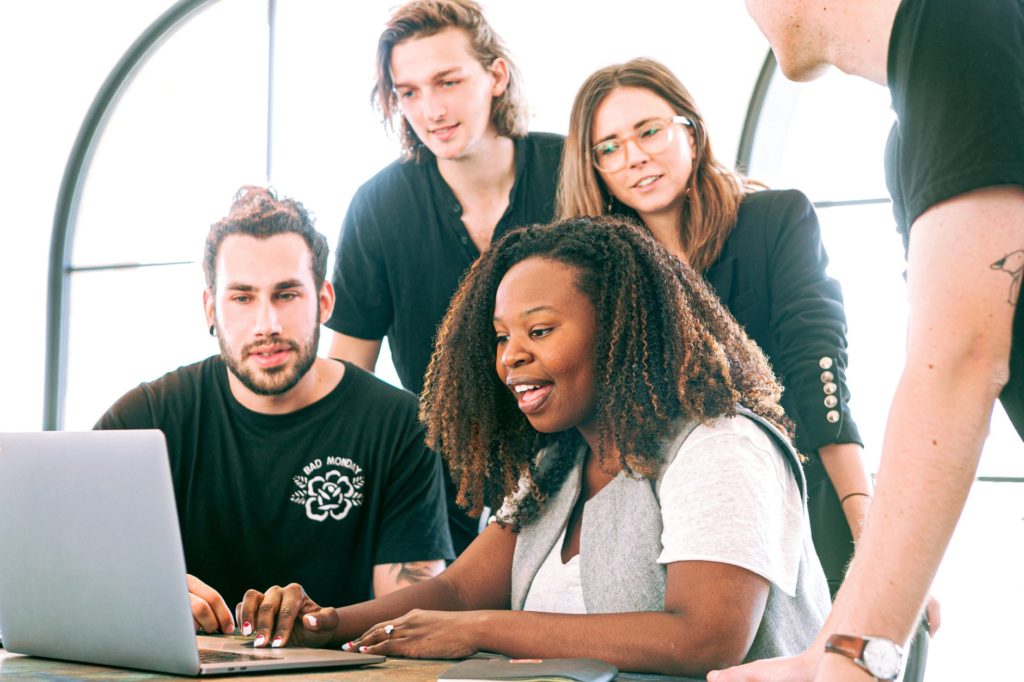 The digital wave that came like a ferocious storm has changed the way marketing is done. These sudden changes baffled marketers and left very little time for them to adapt.
Such situations require fast adaption and perfect execution. Having an ideal action plan is what can help tackle the fast-paced digital world.
So, get it on. Be aware of the latest digital marketing trends, and use the knowledge to adopt newer strategies and test the airs.
Here are a few tips that can guarantee you results:
1. How to stay updated with the latest trends?
Follow digital marketing blogs. Start your journey with the greatest minds in the digital world. Neil Patel. Gary Vaynerchuck. Brian Dean. 
By reading their blogs, you can build a strong knowledge base, and have a better understanding of how SEO impacts the growth of a business.
DISCLAIMER: The digital marketing world is populated. So, beware of fraud marketers. 
2. Use Tools At Your Disposal
Another way to get started on the right foot is by using the right tools. 
Whether you are looking for trending keywords in your industry or trending articles, tools like SEMrush, Buzzsumo, AHrefs can help you complete your search.
Even the best agencies of digital marketing in Frederick, MD, use these techniques. 
Using the Same Approach for Different Channels
Just because digital marketing is relatively new, marketers are adopting a monkey-see-monkey-do mentality for all marketing channels available to them. Such marketing strategies may bring stagnancy and inhibit the overall growth of the given brand.
Solution?
One of the simplest approaches for improvising any marketing tactic is seeing what your competitors are doing.

As the internet is growing and presenting new marketing opportunities every now and then, the chances are that one of your competitors would already be investing in digital marketing.

By monitoring their growth. Marketing tactics. Ideas that they are investing in and the tricks that are performing or failing for them. This will enable you to derive a more efficient and optimized digital marketing strategy for different channels of your brand.

Also, you'd need to understand that content that worked on YouTube may not always work on Linked In or Twitter. Content that worked on Twitter may hardly gain engagement on Facebook.
Content that worked on Facebook may lose its potency while posted on Instagram, and your hot-shot email subject line with an amazeballs click-through-rate may fail at amusing people on Tumblr.

This is best explained in this article by Shane Barker.
And if it still sounds like a lot, you can always reach out to companies that specialize in SEO in Frederick, MD. They'll take the load off of your shoulders and deliver results shortly.
Not Understanding And Addressing The Needs Of Your Audience
Even with the availability of various tools, marketing agencies are not being able to understand and address the needs of their audience. 
Whether it's to engage existing clients or woo prospects, marketing agencies must focus on just one thing – catering to the needs and requirements of their customers.
To ensure you don't have to face such a challenge, we have listed a few tips you must check out.
1# Study your audience on social
Analyze your audience's needs and create personas. 
Know what they like, do, follow, watch, eat, drink. It may be challenging to personalize this analysis for everyone, but you can solve this problem by creating a generic report of their likes and dislikes.
This will help you curate customer-centric marketing campaigns.
2# Tailor Your Products For Your Customers
What's your idea of the best product in the market? 
It's not the one that looks aesthetically pleasing or is super cheap. But one that offers solutions to the customers' problems & answers to their questions.
Fix this in your mind and after analyzing your audience, customize products and services.
Final Thoughts
Digitization has impacted the way marketers operate. 
To survive & thrive this ever-evolving digital world, marketers have to utilize the power of the INTERNET and adapt to the changes quickly.
They must stay active and fast to keep ahead of the competition.
Author: Suzanne Elly