When your business is ready to expand, you may need a new property to get you going. Since you will likely take a property loan, a mortgage broker may be able to help you find the best deal.
Buying a business property through a mortgage on your own takes a lot of time, legwork, and costs. Mortgage brokers serve as a middle person, linking a specific financial or lending institution with a personal or business borrower.
As the intermediary, the mortgage broker will work with the lending firm and the commercial lender to come up with a win-win situation. Another key task for brokers is the organization and follow-ups of documentary requirements needed to close the transaction.
This makes property buying seamless, providing an experience that'll give borrowers less hassle and headache.
Ready to hire your very own mortgage broker? Get ready to ask important questions and read on to brush up your skills about what they do and the reasons how they may be able to help you snag the best deal in the commercial property market.
Commercial Mortgage Broker & A Home Loan Broker: Is There A Difference?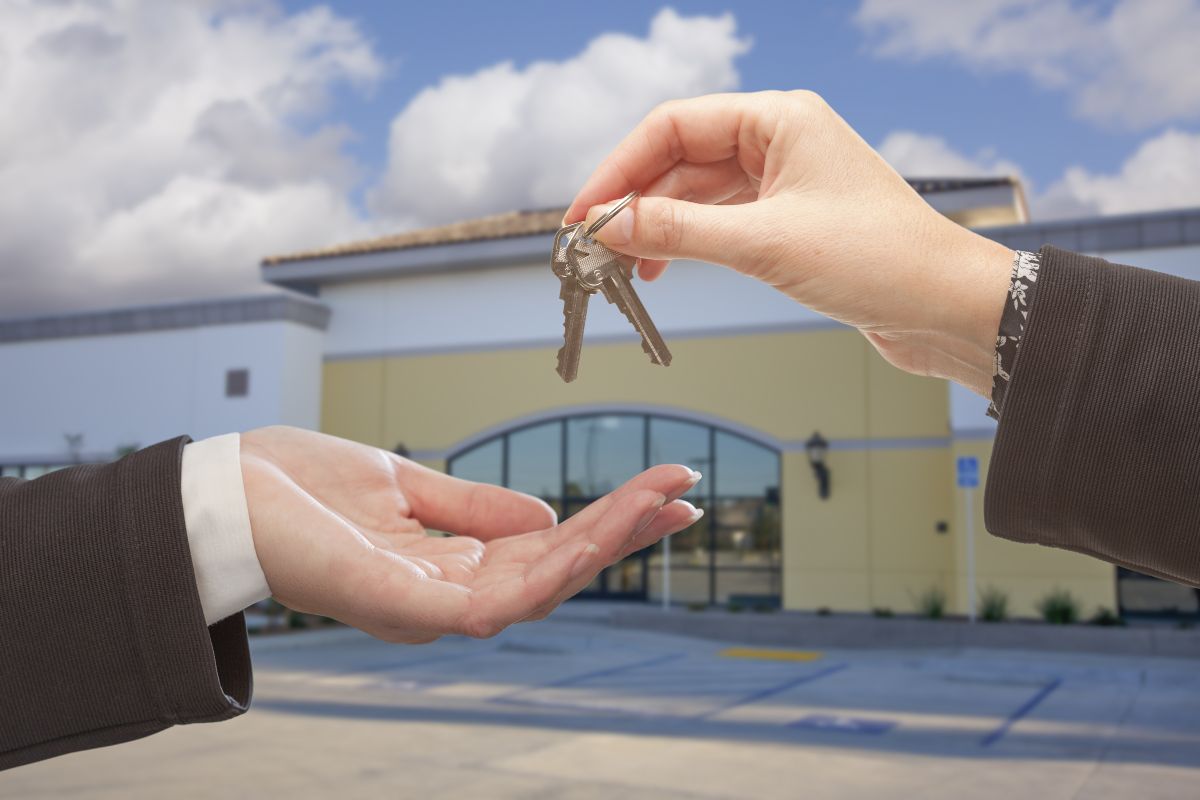 You may have heard about home loan brokers, too, and wonder if commercial mortgage brokers are a different breed. Generally speaking, there's no difference between these brokers in terms of the services they offer and provide.  All of them are responsible for aiding real estate property buyers in looking for the best loan products.
However, commercial property investments and mortgages may have slightly different processes and therefore require specific expertise. For instance, apart from looking for loans in which the buyer qualifies and the one with the most competitive rates.
A mortgage broker may look at other factors before deciding which loan product to present to the commercial property buyer.
Here are the ways in which a mortgage broker can help enterprises eager to purchase a commercial property:
4 Ways Mortgage Brokers Can Help Enterprises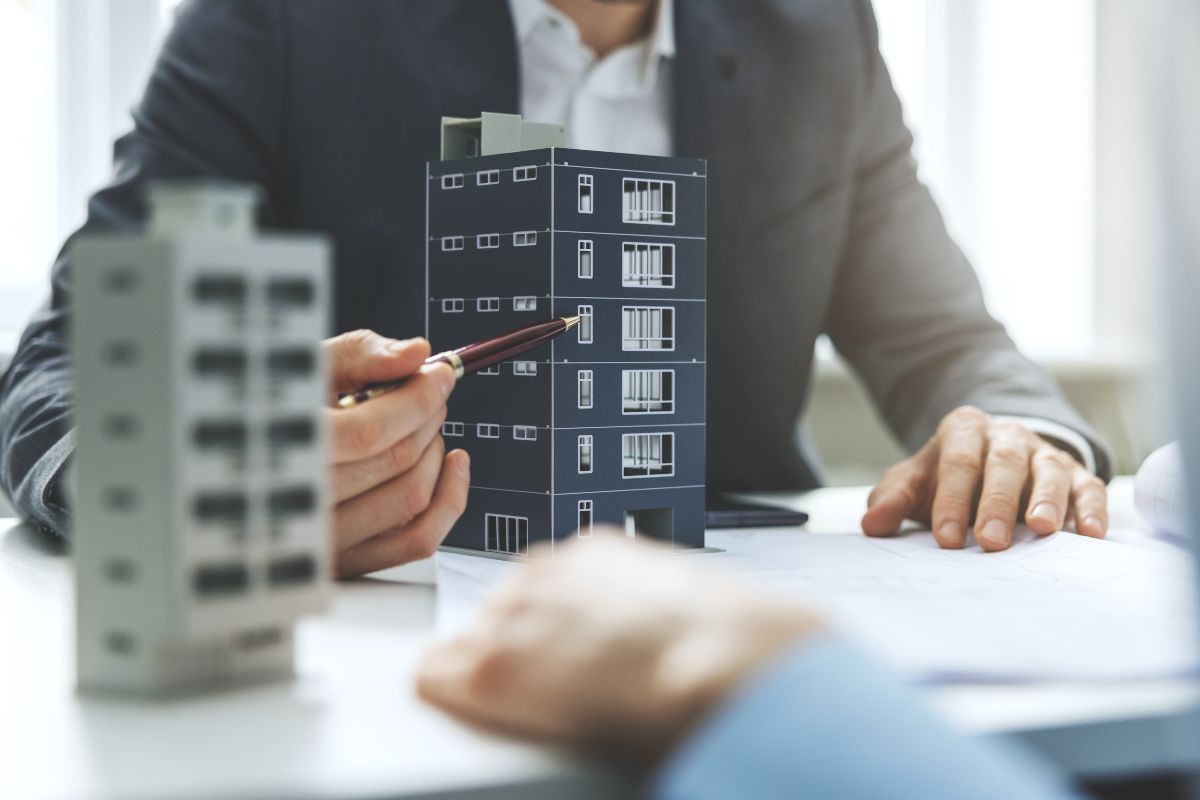 1. A Mortgage Broker Can Get You the Best Deal
Not all lending institutions work in the same way. Some banks are more open, and you can call the company directly to ask for various loan products for a retail mortgage.
Other lending institutions, though, work only with mortgage brokers, and you can't get through these forms without one. Being a reliable non-banking staff, banks rely on mortgage brokers to screen potential business property borrowers properly.
In some instances, and perhaps the most important reason for most, is that these real estate professionals may be able to arrange a special deal for the lender.
2. A Mortgage Broker Can Get You Better Access
A good credit score, among other factors, is one of the main considerations for a mortgage loan approval. And this is true for both commercial and personal lending.
Unfortunately, it takes years to create and build a favorable credit reputation. If you're a relatively new business with not enough history, your mortgage broker can help find you the best product.
Being familiar with how things work in the sector, a mortgage broker knows where to look, having access to products that are not publicly advertised or are reserved to existing clients. Brokers likewise know the lenders like the back of their hand and have access to lenders you probably haven't thought about.
They're also capable of choosing the companies that offer the lowest rates and helps you steer clear of banks that employ deceptive and one-sided deals.
3. A Broker Can Save You Time and Effort
The real estate sector, especially property buying through a mortgage, comes with a lot of nuances that can confuse you. Researching and comparing fees and rates, talking to bank representatives, asking for details and additional information all take time.
This does not include the negotiations that you may need to do in order to get the best out of the loan.
In addition, a mortgage broker is responsible for getting the forms and following up on documents needed to close the transaction.
4. A Broker May Be Able to Reduce Your Fees
Taking on a new mortgage entails several costs and fees that include origination, application, and appraisal charges. They typically range from a few hundred to a few thousand dollars.
Because of the relationship established by the mortgage broker and their innate negotiation skills, they may be capable of waiving certain or most fees, allowing you to save a few thousand dollars.
Find the best mortgage broker to work with by asking key questions, as culled from Elementary Mortgage Solutions.
What Else Do I Have To Know About Mortgage Brokers?
When it comes to hiring a mortgage broker, it's not all rainbows and butterflies. There are things that you may need to think about before hiring the services of a professional. Below are a few of the considerations:
1.  You May Need to Pay Your Broker
Depending on the arrangement the broker has with a bank, they may be paid only after a successful transaction. Some may have to wait for a few days after the loan closing.
In some cases, the borrower may have to pay the broker, though. If such is the case, make sure to factor in the payment in your mortgage payment costs or down payment to ascertain whether you're really getting the best deal. Commission rates vary wildly but may range from 1.2% to a little over 3% of the total loan value.
2. Your Broker May Not Always Work in Your Interests
In general, mortgage brokers can help you access a wide range of loan products that offer the most affordable rates.
However, if the broker is paid by the lender, they may not be able to present the best deal but choose the one that will reel in the highest commission fees.
3. Brokers Can't Guarantee the Rates and Offers
As with everything else in the financial sector, the lending industry is fickle. When your mortgage broker shows you the rates and terms of a loan product, be forewarned that these are all subject to changes. The mortgage offers from lenders are, in fact, dubbed as a good faith estimate for this reason.
This means that your mortgage rates and additional fees may increase after you've submitted your application.
4. Some Banks Don't Work with Brokers
Following the 2008 real estate market crash in the United States, banks have become more cautious in working with mortgage brokers.
The latter was seen to have been instrumental in manipulating borrowers' applications to make it appear that they're highly capable of repayment. As a result, a high number of mortgages brokered by these professionals defaulted on their payments.
The Bottom Line
Hiring the services of a mortgage broker can help you have better access to cheaper rates and can save you time and costs. However, getting one may have its downsides, too.    
To ensure that you're getting the best deal, try to contact a few lenders on your own before contacting a professional mortgage broker. This allows you to have a better basis for comparison.
You May Like To Read: