Hiring the best talents is challenging. The competition is more fierce now than ever. Businesses want to attract and sign up top-notch applicants. Meanwhile, applicants want to join organizations that will satisfy their increasingly demanding standards regarding compensation and benefits.
To ensure effective recruitment, you need to pull out all the stops. And that would entail dishing out an employment contract that's difficult to ignore.
However, the work does not stop after you've shaken hands with the cream of the crop. In fact, this is where an even more significant challenge comes in. That's the task of keeping employees engaged and satisfied enough so that they'll stay with you for the long haul. Fail to do that, and your company will incur the serious cost of a high turnover rate, which is 1.5-2 times the employee's salary.
So, how do you convince employees to stay? One strategy is implementing bonus programs that give your organization a competitive edge. With these incentives in place, your employees will have no reason to look for greener pastures.
What is an Employee Bonus Program?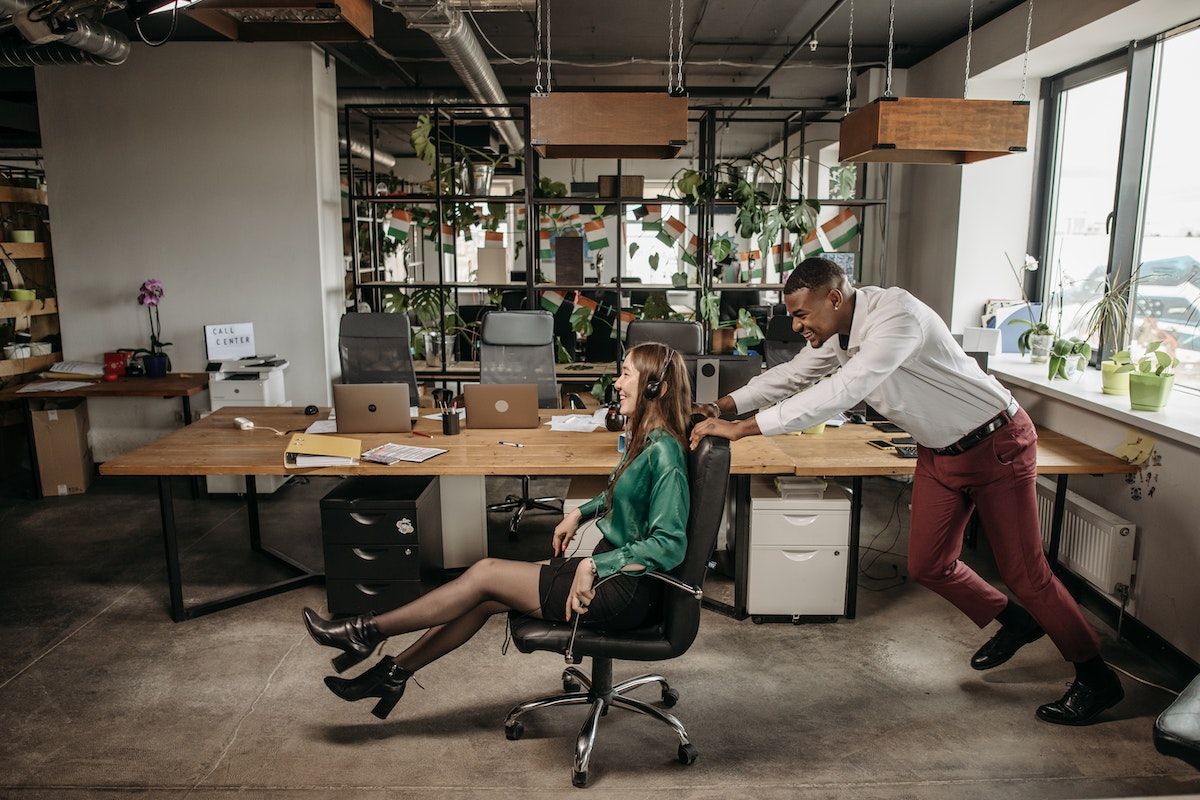 An employee bonus program is a set of monetary rewards and privileges. A well-thought-out employee bonus program achieves the following:
1. Employee motivation and engagement
Financial perks contribute to overall productivity. Employees know that they are valued and, therefore, will go out of their way to elevate their performance and achieve goals.
2. Improved employee retention
This is a top priority for HR managers. And one way to achieve it is by supporting a workplace culture that incentivizes good behavior and excellent performance.
3. Improved employee experience
This refers to an employee's journey with your company, from hiring to exit interviews. Improving employee experience means those who choose to leave your organization will only have good things to say about you.
4. Enhanced teamwork
An inclusive bonus program inspires rapport and camaraderie among employees. After all, everyone knows they have equal access to the same perks and privileges.
5. Improved workplace culture
A workplace that's nurturing and fun thanks to consistent rewards and recognition of jobs well done can only do wonders for workplace culture.
Remember that an employee bonus program falls outside the financial benefits outlined in an employee's salary contract. Those benefits may include the following:
Retirement plans (401k)
Paid time off (PTO)
Unemployment compensation
Types of Bonuses You Might Want to Provide Employees
If you want to design a competitive bonus program for your employees, here are options you might want to consider. You're free to customize them based on your company's resources and goals.
1. Sign-on bonus
This is most recommended for in-demand jobs requiring highly specific skill sets. A sign-on bonus might just seal the deal for a candidate who's thinking twice about joining your organization. It is included in the new hire's first paycheck or after a certain period, as noted in their contract.
2. Spot bonus
Also known as spot rewards, these are cash incentives given to recognize a specific achievement. The recipients of these bonuses may include those who accomplish tasks beyond their job description. For instance, an employee in the accounting department joins an HR-initiated development program as a resource person.
You may also provide spot bonuses to those who take part in demanding projects. For example, you came up with a sales goal aimed at addressing a profit bottleneck, which required your sales team to work long hours.
3. Performance-based bonus
Similar to spot bonuses, this incentive is given to recognize exemplary performance. The only difference is that while spot bonuses are provided in real-time, immediately after job delivery, performance-based bonuses are strictly scheduled. They may be released quarterly, semi-annually, or annually.
4. Project bonus
This bonus encourages teamwork and camaraderie. Team members will be motivated to contribute to the fullest to a particular project if there are financial stakes involved. As a result, the entire team will function at its optimum, like a well-oiled machine.
Here, you outline specific criteria on who qualifies for the incentive. Usually, considerations will cover budgetary restrictions and deadlines. A project bonus might be in order if a team delivers a project well beyond what's expected.
5. Merit-based raise
This is one of the most popular financial incentives among organizations. Merit-based raises communicate to employees that there's growth for them within the company.
That is if they regularly meet performance thresholds. Or if they reach specific benchmarks, such as spending five years with the organization.
Here, it's crucial to have a clear merit-based raise policy that's adequately communicated to all employees. That way, you do not risk being accused of unfair bias.
6. Retention bonus
This lump sum reward is given to employees who reach a particular benchmark or when a company undergoes a transition. For the former, an example would be if an employee has rendered a decade with the organization. The latter may apply if the company decides to relocate.
To retain your best employees, you might want to offer them a retention bonus to make up for whatever inconveniences that may result from the transition period.
7. Living adjustment raise
This bonus does not have to rely on employee performance. Instead, it recognizes that inflation happens, and the paycheck an employee received a year or two ago might no longer have the same purchasing value.
A living adjustment raise is another way to express to your employees that you recognize and take to heart their financial needs.
8. Profit-sharing
This incentive plan may be based on a percentage of an employee's salary. Or it may be computed based on a specific percentage of profits distributed among employees. Either way, the goal is elevated employee engagement.
After all, employees will feel more involved in realizing sales and profit projections if they know they have financial stakes in the business.
9. Referral bonus
Headhunting is not an easy job, but there are ways to simplify it. One such method is involving your employees. Chances are they know of people who might be a good fit for your organization's workplace culture. Make sure to clearly outline the terms of the incentive. For starters, you want to clarify that the bonus will only mature if the referred candidate stays with the company for a specific period, such as 90 days or upon regularization.
10. Gain-sharing plan
Profit-sharing incentives are usually left untouched, at least until the employee decides to leave your organization and cash out.
On the other hand, gain-sharing bonuses are on-the-spot benefits distributed after a specific financial milestone, such as when sales reached way more than projected.
A percentage of that gain may be distributed among employees to inspire them to keep doing a good job.
Non-Financial Incentives Worth Considering
Sometimes, it's not all about the money. You might want to include equally valuable non-financial bonuses to further buff up your incentive program. Here are some examples:
Sponsored holidays
Extra time off
Improved equipment
Flexible hours
Remote work opportunities
Public recognition
Health and wellness benefits
Charitable donation
Entertainment tickets
Free pantry food
Offsite team building
Career development
These incentives aim to improve the workplace culture by encouraging employees to achieve the work-life balance they desire. Of course, your ability to provide them will hinge on budgetary restrictions. It's not mandatory to give out all these perks at the same time. But it's in your best interest to carefully design an incentive program that will resonate with your employees.
Speaking of benefits that will resonate among your team members, one factor you must look into is culture. For example, hiring in the U.S. might mean the necessity to identify bonus programs that U.S. citizens would find of value. Meanwhile, a different bonus program might work better if you're hiring employees from other countries of diverse backgrounds.
To avoid wasting money on bonus programs that your employees might shrug off, it's always wise to ask. Conduct an organization-wide survey. Solicit feedback and suggestions from the people you want to satisfy with your incentive program.
Of course, in the end, you'll have to be financially realistic. You don't have to abide by the exact results of the survey. But rest assured, it will give you enough insight into what your employees value. Spring into action with that insight.
Wrapping Up
Employees are the lifeline of any organization. Consider them your internal customers. And it would be best if you took care of them as much as you do your external customers or those buying your products and services.
Failure to show your employees that you have their best interest at heart will be detrimental to employee engagement. Disengaged employees can quickly turn to burnout employees. And burned-out employees are most likely to leave, taking with them everything you've invested in hiring, training, and onboarding. Meanwhile, you'll have to go back to the start, recruit, and negotiate salaries.
To avoid hiring again and again, work doubly hard on employee retention. Implement bonus programs that will encourage employees not only to stay with your company but, more importantly, to be as productive as they can be. Trust us, it's a worthy investment from which you can expect great returns.
Read Also:
Author Bio: James Peters is a dynamic leader in the world of HR and Global Mobility. After a long career in helping businesses develop global programs and corporate expansion plans, he is now the president of Global Expansion — a company helping startups and Fortune 500 companies in need of complete and streamlined Employer of Record (EoR) solutions. In addition, James shares his expertise through business mentorship and writing.