You have probably heard the term virtual office solution from any of your colleagues or friends. If not, let me explain it to you in simple words.
A virtual office solution will help you with the physical address, virtual mobile number, mail forwarding, accountancy service, and more. For that, they will charge some amount of money from you instead.
Nowadays, plenty of people around the world see the virtual office as the best option to start their new business. And you may want to start your business and do wonders with your skills.
So, this is why in this article, we will learn how to set up a small business with a virtual office solution.
6 Ways To Set Up Your Small Business With A Virtual Office Solution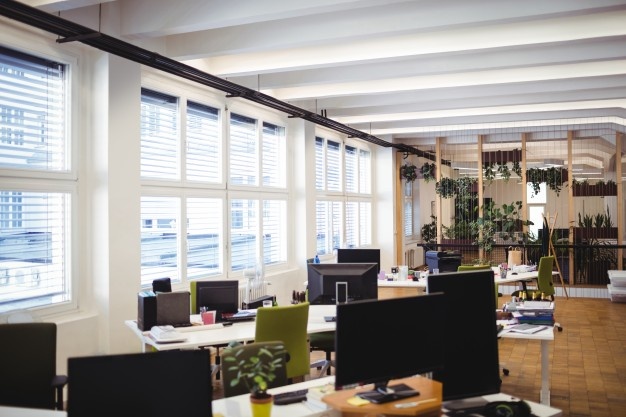 1. Get a Virtual Network
Providing your employees with remote access to your corporate network is a significant step toward the virtual office. The ability to safely and in real time share data with your clients is another reason to move your network to the cloud.
Dropbox and Google Drive are common file-sharing services, but they lack the robust features found on enterprise-level virtual private networks.
A private network also reduces security threats because the area is dedicated to your organization, with multiple degrees of security available for different employees or clients.
2. Virtual Desktop Infrastructure
Using a Virtual Desktop Infrastructure (VDI) housed in a central data center or private cloud hosting, your virtual workforce will be able to access their desktop from anywhere and on any device.
Start a paper on a laptop at home, finish it on a commuter train with a smartphone, and then allow another team member to make changes smoothly.
Is the expense of setting up your small business or startup too high? Then Desktop As A Service (DaaS) may be the best option. If your employees are all self-employed, you may implement a bring-your-own-device policy to save money and time on supplying physical equipment.
3. Use Software as a Service
If your organization isn't in IT, you don't need to invest money and effort in constructing your own server and software.
The notion of software as a service,' or SAAS, has revolutionized the way businesses use IT by allowing them to employ ready-made software programs that are tailored to their individual needs.
You may now subscribe to practically all areas of corporate IT, from your company's CRM system and payroll software to CAD and Adobe Creative Cloud, on a monthly or ad hoc basis, thanks to the cloud. Real-time access to the latest software, generally a luxury only afforded by larger businesses, is one of the advantages, and there are no upfront charges.
There's no need to forecast demand because software as a service provides scalability for whether your company expands or needs to scale down—the best choice for a flexible virtual workplace.
4. Virtualize your Communications
Another plus point of having a virtual office is the emergence of video conferencing platforms such as Skype or Google Hangout, as well as your own private PBX. There's no need to attend your team meeting in person, and you may have a friendly brainstorming session with a coworker you've never met.
We take cloud-based email hosting for granted, yet the ability to log on and interact via email from any computer or device eliminates the need for costly in-house server space. For a small monthly cost, your team gets @yourdomain emails, with all messages backed up to the cloud.
Do you want a phone system for your virtual office? Businesses can use IP telephony, also known as voice over internet protocol (VoIP), to make and receive calls via the internet rather than a traditional analog telephone system.
A call answering service may also assist you in not missing a call and making you appear more professional with your own virtual PA or receptionist.
5. Business Address and Room Meetings
You may need to rent a business address if you operate nomadically or don't want to publicize your home address. You may boost your company's image with a prominent city located at a minimal cost by renting a postal address. Any mail you receive will be sent to you, whether at home or away.
Working remotely may be isolating, and there are times when meeting with your team or pitching a new customer is preferable, so renting a temporary office space or conference room, such as one at Zip Cube, is a fantastic answer. The money you save on a permanent office will allow you to lease a facility that will wow your clients.
6. Security and Backup
Changing to a virtual workplace entails a variety of security concerns. Although there is no physical office or server to get into, how can you keep your data safe online? To begin, get a secure private hosting account suited for business usage.
Depending on the employee and their IP address, it can have tiered access. When accessing a company network or sensitive data, remote workers can utilize two-factor authentication and encrypt their own hard drive if it will be used to store business data or files. Anti-virus and other security software can also be set to automatically update every device that accesses business data or networks.
No company hates to lose data, especially if it's their customers' data, but by keeping data on the cloud and employing online backups or replication, the data is kept separate from your company's own system, and auto-backup can be set up quickly. There is no room for human mistakes, and it saves a lot of money over a physical storage option.
Conclusion
Virtual office solutions can help you to create good image in front of the market industry. Your business will appear large and professional with a virtual office solution. So, choosing a virtual office would make your business do wonder straightforwardly. According to your situation, do your own research to find out the best virtual office solution providers for your small business.
Read Also:
Author Bio: Vijay Rathod has completed his post-graduation in journalism and mass communication. He is producing content for big and small companies like Icon Offices. When away from the writer's desk, He can be found playing games, watching movies, or swimming.