Staying updated with the latest trends is highly important for the application developers. It helps them overcome challenges happening in the rapidly evolving technological era. And when it comes to iOS application development, the scenario is no different.
Apple has always lured its users with exciting new app updates. Thus the iOS app developers should always be aware of the updates in order to release an app in the Apple app store without any trouble.
Are you interested to know the latest trends in iOS app development that will be in limelight in 2019? Then you have come to the right place, Here are top nine latest iOS application development trends that will surely go a long way.
9 iOS Application Development Trends in 2019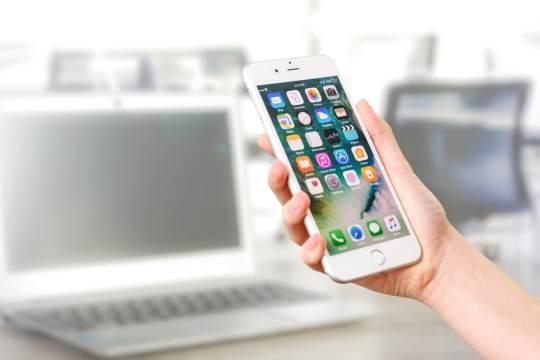 1. The New Invention By Apple – Swift 4
Apple introduced Swift, considered as a fast-growing programming language. It delivers robustness and reliability, provides source compatibility with swift 3, makes the standard library better and includes features like serialization and archival.
The iOS app developers opt for Swift 4 while developing an app because of its quick functionality and less memory consumption on any device. In 2019, we all are expecting the count of iOS app development with Swift 4 will increase only.
2. Advancement in Artificial Intelligence & SIRI Technologies
Being together with the Apple device, SIRI technology has received great recognition globally. It is a personal assistant, introduced by Apple. It offers multiple features and functionality to the users.
This personal assistant's performance gets boosted up with the quotient of Artificial Intelligence (AI). AI makes the file management process of personal assistant better. Its cloud-based functionality reduces the storage problem in an app and makes everything properly managed.
The rise of SIRI along with AI is certainly prominent in 2019. The incorporation of AI in iOS app development is surely going to stay for long.
3. Influence of Core Machine Learning in Gaming Apps
Apple launched the Core Machine Learning (ML) framework. Today in 2019 this has become another significant iOS app development trend.
Core ML is highly effective in delivering an intended or desired result while being linked to the QuickType keyboard, camera or SIRI. In assistance with Core Machine Learning, app developers simply need to add some codes to strengthen an iOS application security and make it rich with features.
Another incredible thing about Core Machine Learning is its efficiency in presenting a communication level suited to all iOS devices.
Moreover, it proffers helps when it comes to face detection. It allows to comprehend language and therefore the iOS app developers are capable of developing amazingly interactive apps with the assistance of AI-based algorithms. Especially for the gaming apps, Core Machine Learning can be considered as an incredible proposition this year.
 4. Impact of Augmented Reality Applications
Augmented Reality is really important for all the programmers. Do you know why? Because it helps the programmers develop advanced versions of mobile applications.
With latest updates of iOS 11 and 11.3 this year, the focus has shifted to ARKIt. It helps iOS app developers create virtual reality and 3D based mobile apps that are being quite popular among the users nowadays.
The innovation of ArKIt has gone to the next level because of Amazon's collaboration with Apple. Now users can have incredible app experience.
Also, it encourages entrepreneurs in adding the goodness of Augmented Reality and Virtual Reality to their businesses and delivering impressive assistance to their clients. Apple has started integrating ARKIt in iOS app development technique. Thus the year 2019 is certainly considered as the year of AR and VR apps.
5. Apple Pay Has Come WIth Better User-friendly Features
Apple introduced a digital payment platform, named Apple Pay. People, using iPhone 6, 6 Plus, 6s, 6s Plus, 7, 7 Plus, 8, 8 Plus, X, SE, and Apple watch, can use Apple Pay to make payments digitally.
The key features that Apple Pay has are Near Field Communication (NFC) integration, touch ID for security, person to person payment facility, and availability on the web across dozens of countries around the world. This is a highly secure platform where iOS users can make the buying decisions without having any worry.
Day by day the usage of Apple Pay is increasing only. From booking hotels to buying tickets, one can do many things through Apple Pay. One can even send or receive money via this platform as well. And all these things can be done with utter security. There is no need to store any debit or credit card details while using it. This makes Apple Pay totally unique.
In 2019, Apple Pay is being integrated with the apps by more app developers than before. More people have started considering this platform convenient for making or receiving payments. Hence, this trend will surely continue evolving in the upcoming time and through this iOS application development will follow a secure cashless policy.
6. Focus on Developing Hybrid Applications
There are three types of mobile applications – native app, hybrid app and web app. Native apps enable you to utilize all the capabilities of an operating system or a device, with minimal performance on the given platform.
Web app enables your code to be ported throughout the platforms that can minimize the development cost and time. And hybrid app blends the best of both, utilizing a common code base to locate native-like apps to a broad array of platforms.
In 2019, the trend is about the development of hybrid applications together with awesome interfaces and user experience. Now the developers can focus on creating hybrid apps with some advanced time savior tools like NativeScript, ReactNative etc.
7. Usefulness of Cloud-Based Applications
After the release of iOS 11, a new application, named Files has been introduced for flawless file management. It is a Cloud-based mobile application, enabling the users to save all data in a single file that they can access in any kind of iOS device. Files offers convenience to both common individual users and big business organizations.
So, how can you get convenience from this new Cloud-based app Files?
Just create a single dashboard in the app for saving all the important documents like photos, videos etc. This makes you free from the problems you face while searching different files from different locations.
In a nutshell, Apple has made the process of sharing data and being connected easy with Cloud-based applications, even beyond the iOS user imagination. Undoubtedly this trend is here to stay.
8. HomeKit – An Exceptional Offering By Apple
Apple has introduced another amazing software, named HomeKit. It is designed for the purpose of home automation. It is considered as a one-stop platform for all the home accessories.
From turning off the lights to controlling AC, every home appliance you can regulate from your iPhone using HomeKit. It is certainly designed following an amazing futuristic technology.
This innovative framework will surely encourage developers to build new apps, connected to HomeKit. It will certainly bring a significant change in the home automation. Moreover, the IoT element will grow with this trend immensely.
 9. Betterment in Iot Technique
According to a report, Internet of Things (Iot) technique is becoming prominent day by day and the spending on Iot has only been increased from 2015 till now.
The iOS developers have already started working on developing applications, connected to the internet-enabled devices. The Iot has created such a buzz that helps developers deliver unique offerings for the users by setting better connection facilities in the applications.
Undoubtedly Iot has a great future, especially for the iOS developers. This technique helps them create such apps that give convenience to the end users. These iOS app development trends will certainly stay in limelight in 2019.
Technology changes with time. Thus everybody should stay updated with the latest trends in order to harness the maximum benefits of it. Apple always updates its software from time to time and in 2019 it has many offerings for the iOS developers and the users. So, always stay aware and align yourself with the ongoing and upcoming trends of iOS app development to gain profit.
Author: Anoop Nain is a Marketing Manager at Enuke Software. He write about the trending technologies like iOS App development, IoT and Blockchain.