Did you know that in the US, you can find around 20 new software companies founded every year, each of which is able to hit a revenue of $100 million? So, if you are willing to start another tech company, be prepared to face tough competition from already established software developers!
Don't take it otherwise, we are not discouraging you from establishing your new startup. Rather, we are giving you a picture of reality to help you make better marketing strategies for your software development company.
You can definitely succeed and generate a higher revenue than your rivals, provided you follow the industry best practices. Read on to learn about the top seven marketing strategies you should follow to stand out in the crowd and drive more traffic.
7 Marketing Strategies for Software Development Companies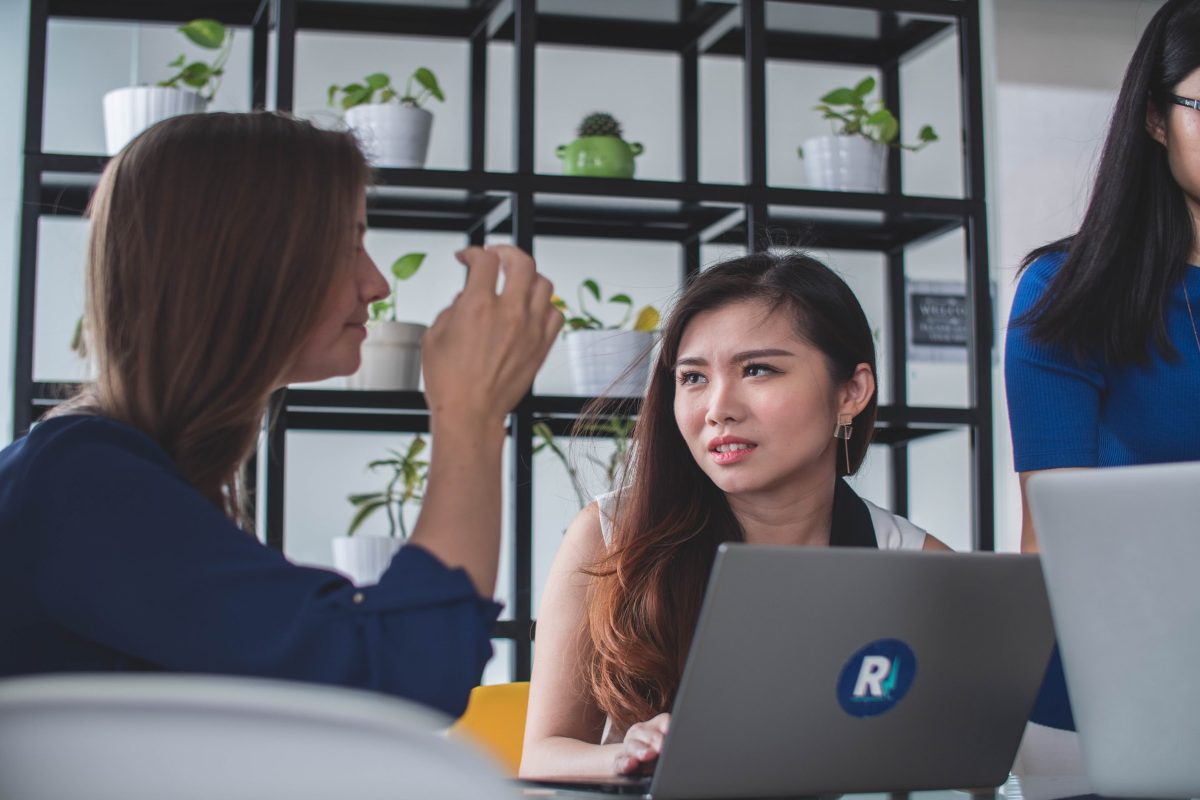 1. Tell Your Brand's Story
Every brand has a story to tell, especially when you are building everything from scratch. You may talk about the challenges you faced in the initial days and how you overcame those to grow successful.
Tech companies often tend to focus more on promoting their products and services without investing time and money in sharing their success stories. But apart from telling your consumers only about a wide range of services you provide, try to build an emotional connection with them by telling them how your efforts and struggles are worth their attention.
Sharing your brand story will also make you stand out among your competitors. Let your clients know that you are doing something unique that makes you different from your rivals. Give them a reason to choose you among thousands of other software developers out there.
When customers are able to associate something personal with your brand, they will immediately come searching for what you are offering. Help them identify your brand and its services, and make them realize that you are special and not just any other web developer.
2. Measure Your Success
Track the success of each of your campaigns regularly to determine whether your strategies are working effectively. Take the help of analytical tools like Ahrefs, KW Finder, SEMrush, Google Search Console, Google Analytics, and others. Using these tools, you can gain valuable insights into the performance of your campaigns.
Try to identify your key performance indicators or KPIs to track only those metrics that you need for a particular campaign. For example, you may need to measure the conversion rates for some campaigns, and the traffic generated for others.
Every campaign has different goals and serves different purposes. You may not always create an ad campaign simply for the sake of boosting your conversions. Some of them may have the sole purpose of increasing your brand awareness or driving a social message within your community.
Besides, software development companies should also rack the performance of their web designing or app development teams. By measuring your teams' performance, you can enhance their productivity and keep them motivated to maintain a seamless workflow.
3. Create Valuable Content
Are you investing enough time in blogging and creating more content for websites and social media? If not, it's high time you should! Blogging is one of the biggest contributors to increased traffic and conversions, especially when you are a software development company trying to engage and attract potential consumers.
The tech industry is growing rapidly and more people are looking for information over the web. In such a scenario, you need to create more engaging and informative content to drive more traffic to your website. When you create and share more interesting blogs across various social media channels, you will be able to reach a wider target group, thus bringing in more new visitors to your website.
The best way to increase customer engagement is through blogging about various web development topics like programming, software or app development, coding, data management and structuring cloud infrastructures, collaborative and automation tools, modern programming languages, and so on. You can also try building awareness among businesses about why they should invest in a good software developer to boost their revenue.
Research various topics and try to learn about what your target market is interested in. Use some of the effective tools like AnswerThePublic, Keyword Planner, AlsoAsked, WikiBrowser, Google Search Console, and others to perform a thorough topic and keyword research.
Moreover, you must also put more effort into guest blogging, especially in a scenario when people are constantly looking for information on various websites. It's important to become one of the valuable contributors by creating more guest blogs for different websites.
Search for growing and useful websites and provide them with informative guest blogs. It will add vital backlinks to your site, thus increasing your SEO rankings and website traffic. Besides, guest blogging will also help in community creation and exposure, allowing you to make more meaningful interactions with industry leaders and potential customers.
4. Invest in Automation Tools
Automation is a crucial part of any software development project as it saves your valuable resources including time, effort, and even money. Did you know that marketing automation has improved the quality of leads for around 60% of companies who are using it?
Also, the same individuals or companies who were using marketing automation tools for improving the quality of their leads have reported that they were able to generate 3 times more leads each month. This is why marketing automation is so crucial these days, especially in the face of a dynamic market.
You need automated systems to develop a predictable and sustainable revenue model for your B2B software development company. Some of the effective marketing automation tools like Marketo, SilverPop, and Eloqua, will also enable you to collect more leads, segregate and organize your contacts, build robust marketing pipelines, and promote your services intelligently and consistently.
5. Go Local
Always think local first while planning your marketing strategies. Gen X customers and millennials are increasingly going local when it comes to buying a product or service. Soon there will be more people willing to support the local companies to improve the local economy.
According to a study, 72% of the customers who did a local search have preferred visiting a store that's within a radius of five miles. Interestingly, about 97% of consumers would learn about a local brand online more than anywhere else.
So, if you are willing to generate some valuable and meaningful leads, it's best to target your local consumers first as they will look forward to your services and support more than a remote software developer sitting in some other corner of the world.
So, while drafting your SEO marketing strategies, make sure to have a local first approach. Your campaigns should be targeted towards a local market to gain more traffic and higher conversion rates. Make sure to use location-specific keywords for an ultra-targeted campaign strategy.
6. Try Influencer Marketing
The influencer marketing industry is growing at a steady rate, and today you can find numerous posts from influencers who are promoting various brands on social media channels like Facebook, Instagram, and so on.
Besides, we have seen an increasing popularity of short video posts on platforms like YouTube, Facebook, and TikTok, especially after the pandemic outbreak.
Influencer Marketing Market Size
You will be happy to know that the influencer marketing industry grew from $1.7 billion in the year 2016 to $13.8 billion in 2021. This year, the market is expected to reach $15 billion, and you should take advantage of that.
If you are aware of the software development market, you probably have already noticed that a large number of tech companies are collaborating with influencers to utilize their huge fan base and high credibility in the market. Partnering with social influencers is a smart marketing strategy as it can raise your brand awareness quickly within a minimal budget.
Today, many tech companies struggle hard to be heard or seen among a wider target group. It's always wise to take advantage of the already built customer base of the top influencers in the market. You can either promote your brand with a minimal charge or get it done for free by sending free gifts to the popular influencers in your niche.
Talking about a niche, make sure to choose the right influencer who has experience in promoting and marketing tech companies or software developers. In this way, you can be sure about generating more relevant traffic and valuable leads.
7. Make Effective Remarketing Strategies
Remarketing or retargeting is one of the best strategies to drive more traffic and conversions. It is a process by which you target your existing customers or potential buyers who have previously visited your website for promoting the services they were looking for.
Remarketing techniques work mostly on cookies that store your customers' search histories and buying patterns, thus provisioning them with the most relevant content. By remarketing your active customers, you can gain consistent customer retention rates, while upselling and cross-selling your products, services, features, and tools.
To increase the lifetime value of your existing customers, you can remarket your services through various customer portals, events and nurturing programs, and by joining various customer communities. Keep in mind that there's never a substitute for human interactions as it increases engagement and enables your consumers to identify your brand voice.
Final Words
The above tips will definitely help you improve your marketing strategies and drive more revenue for your software development company.
At the end of the day, you want more jobs for your team and generate more satisfied clients to attract more people within your target audience.
Read Also:
Author: Bio: Ankit thakor is a marketer by trade and a football player by passion. He is a Saas Marketing Specialist at SoftwareWorld. He specializes in using compelling content to capture consumer dollars for world-class SaaS brands. Follow him on Twitter, Quora, & Linkedin.