Entrepreneurs and small business owners have a lot to gain from getting PPC management help, provided it's done right.
According to research, 45% of small businesses in the US are using PPC to grow their business. This number is expected to grow exponentially in the future, which means those small business owners who are not taking advantage of PPC marketing are only leaving money on the table.
So, what are the advantages of outsourcing a small business PPC management today?
6 Advantages of Outsourcing PPC Management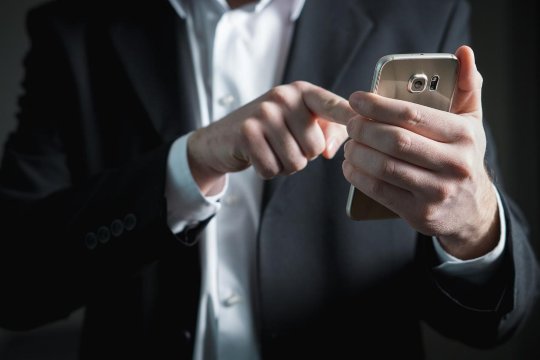 1# Fast Results
One of the main reasons for the growing popularity of outsourcing PPC for small businesses is because it offers fast results. In fact, getting PPC management help is the fastest way for businesses to run their advertising campaigns and get almost instant results.
Since small business owners usually tend to wear many caps at once, it can be very easy to miss some crucial details of PPC. Furthermore, small businesses don't always have access to all the tools necessary for PPC management.
On the other hand, a dedicated PPC management service will have access to the latest resources to ensure your PPC campaign is a success. This is why every business owner should use PPC management services to manage their PPC campaigns.
Speaking of the various resources that will be at your disposal, this will also make it easier for small businesses to try out various strategies for their PPC ad campaigns to get the most bang for their buck. This would not be possible if you did not hire the expertise of a professional PPC management service.
2# Measurable Stats
Another great benefit of hiring a professional to manage your PPC is that everything remains transparent. This means you get to measure every minute stat of your PPC marketing campaign to ensure your efforts are paying off, and that your money is being used for the maximum benefit.
Professional PPC management services provide comprehensive PPC reports and KPIs, which detail every aspect of your PPC marketing campaign. This is a great way to find out where your efforts have been rewarded the most.
Being able to analyze the data and results of an outsourced PPC ad campaign is considered a major advantage for any business, regardless of its size.
But, more importantly, it allows small businesses to compete with larger competition since professional PPC management services use the latest techniques to look at data and tweak your PPC ads accordingly.
3# Reach Out to the Right Audience
The internet is filled with information. This can make it harder for small businesses to reach out to their target audience. By outsourcing your PPC marketing, you get to choose where and when your ads appear and on which platforms.
Getting PPC management help can ensure that your PPC campaigns get the most eyeballs because they know where your target audience is going to be looking.
This high level of flexibility enables businesses to segment their market to make sure marketing collateral for products and services appear in front of the right audience.
4# Increase Brand Recognition
While it is possible for entrepreneurs and small business owners to do their own PPC management, since PPC can also be used to target specific keywords that are relevant to a niche, it is wise to hire the expertise of a professional to manage your PPC, so that the right keywords can be utilized in your PPC ad campaigns.
Since using general keywords is not going to generate the same results and interest, it pays to hire a professional PPC managing company that can take over the entire PPC campaign for you and make it work in your favor.
Also, since PPC is an incredibly effective way for small businesses to improve their local search results, having an experienced PPC management service by your side will ensure that the right keywords are used to attract local search queries.
5# Frees Up Your Time
Make no mistake, taking on the management of your PPC campaign can be extremely time consuming.
This is why small and large businesses should consider professional PPC management help, so that they can dedicate more time towards things that are more important, such as, planning strategies to help grow their business further.
This can only be possible once your mind is free from having to manage your PPC campaign.
Not only will you be freeing up time by hiring a small business PPC management team, but you will also get access to qualified professionals who will deliver expert-level service.
6# Outsourcing PPC Doesn't Break the Bank
Finally, one of the reasons why PPC campaigns are the preferred choice for small business owners and entrepreneurs is because they enable you to reach out to a wider audience without having to spend an arm and a leg in the process.
In fact, having a dedicated PPC management team ensures that you won't be overspending on PPC campaigns or making some of the most common mistakes that can take your PPC ad campaign under.
But again, that's only possible when PPC is done right, which is why you should always consider hiring the expertise of a professional small business PPC management company.
Ending Note
Make no mistake; if you want to manage your PPC, then you better know what you're doing, since one wrong move can have the opposite effect on your business.
This is why it is recommended to hire PPC management help for the management of your PPC campaigns.
At the end of the day, hiring professional PPC management is crucial if you're looking to engage your audience and boost your sales.
Author's Bio: Jennifer from Growmeo is an experienced blogger, internet marketer, and social media management consultant whose diverse portfolio includes the likes of trade magazines, big-name brands, and SMEs. Jennifer is passionate about all things digital and frequently writes guest posts for notable websites in the digital marketing sphere.