Technology has without a doubt impacted the world we live in. Everything we do, and everywhere we go, technological solutions and platforms have become ingrained in our everyday lives. It continues to drives innovation across all industries, and the real estate market is no exception.
Although technology has long been a vital component of the real estate industry, their potential given the rapid advances being made nowadays is rarely being given importance. Read on as we detail in this post the ways the modern technology is positively changing the real estate landscape.
5 Ways Technology is Changing Real Estate Market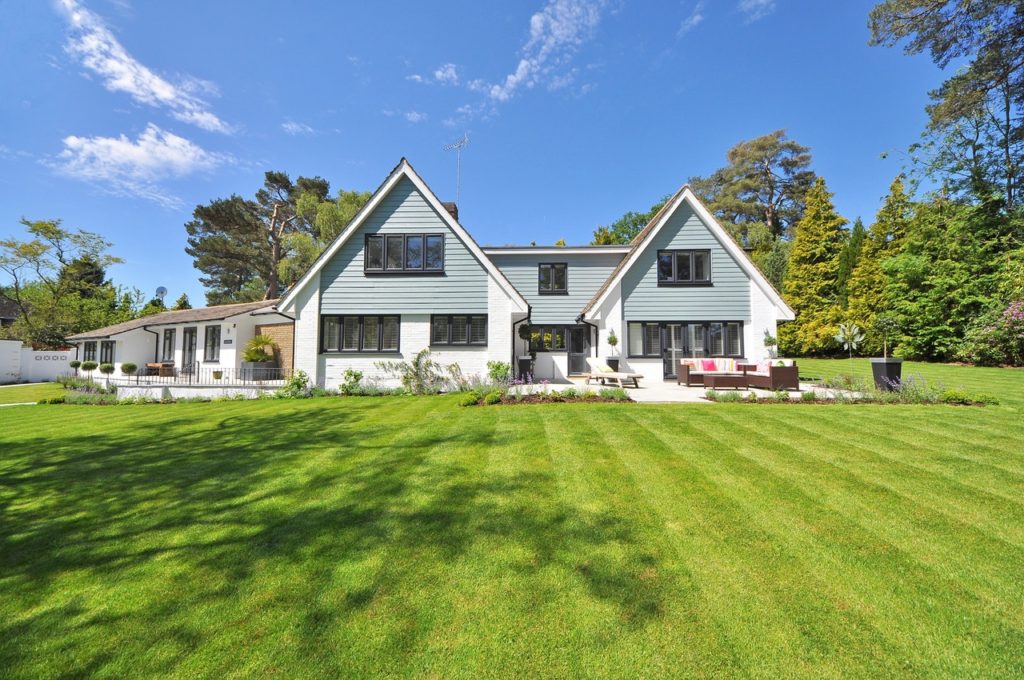 1. Enhanced Productivity Through Automation
In a survey conducted by PricewaterhouseCoopers (PwC) and Urban Land Institute (ULI), it has been revealed that automation, along with sharing economy, is the top most important issue affecting the real estate industry.
According to the report, automation does benefit real estate companies in many ways, including increased efficiency and speed of work, as well as reduced operational costs and less need for human interaction.
Many leaders also believe that in the next two decades, more companies will attempt to remove realtors and property managers from the sales process by investing in automation technology that will allow self-showing for potential buyers.
2. Faster Property Checks Thru Mobile Property Listing Apps
Online listings are pretty much a common sight nowadays, so to take the notch up higher, more and more companies are also investing in real estate apps.
Through these apps, home buyers can now get real-time information about new properties that fit their criteria with just touch on their smartphones.
Moreover, some of these apps in the market also enable buyers to plan their budget as they come with utilities such as finance calculator.
3. Engage Buyers Through VR Tours
Property tours are becoming a vital tool to market homes; however, it does not effectively help those buyers to visualize what the property might look like with their own interior set up and style. Technology that shows promise for high-end properties is Virtual Reality (VR) property tours.
Through this technology, potential buyers can now visualize any room or space the way they would decorate it by themselves. Other, more advanced versions of this technology even allow both buyers and agents to access the full walk through of a property that is still under construction.
They will be able to experience the full scale of the rooms, the layout of the soon-to-be-completed property sizes of doors and windows, and look into kitchen cabinets to ensure that there will be enough space for their appliances and walk out onto the veranda or patio to check out the view in the neighborhood.
However, VR headsets have not reached critical mass and VR on a tablet or phone isn't quite as satisfying. We expect the video game revolution to pioneer some advances in VR which will make their ways into real estate, interior design and architecture.
4. Hyper-Connectivity Powered by IoT
The Internet of Things (IoT) has been revolutionizing the way sectors and verticals mesh together, and its wide application in the real estate industry cannot be understated either.
In many real estate markets around the world, IOT is being utilized in a variety of ways. Realtors, agents, and owners alike are using beacons to monitor the condition of the property in real time.
Smartphone applications that can be integrated with the smart security systems embedded in a building are also being used to enable more efficient management of the property.
With these technologies, the property itself can also call the police or fire department in case of a break in or fire incident. They can even notify the property manager if a certain space goes vacant and up for sale.
With such benefits, residential and commercial properties can be managed better, and real estate brokers and tenants can carry out building management activities and maintenance more effectively.
5. Standardized Transactions Through Blockchain
Blockchain has been a buzzword in most business industries for years now, but its utilization in the real estate market is only gaining traction just recently. In this industry where transparency, security, and efficiency matter the most, blockchain can be the key for buyers, sellers, and agents to achieve a more standardized real estate sales process.
The widespread application of blockchain in financial industry proves that it can help foster solid business agreements through automation and smart contracts, as well as govern the sale of properties through AI and machine-learning algorithms. It can also provide a more secure transaction between agents and buyers since one of its most desirable features is that it ensures the safety of all real estate data transactions such as offer terms, social security numbers, and bank statements.
Overall, the changes that these technologies are making have made investing, financing, and managing real estate properties more efficient and more accessible to sellers, potential buyers, and realtors, and agents.
Author Bio: Kevin Lee runs several businesses. In addition to being a Co-Founder of WestchesterUp with his wife Allison Kahner, Kevin is Co-Founder and Executive Chairman of Didit a leading digital marketing and technology firm started in 1996. Kevin also co-founded We-Care generating $8+ million for nonprofits via cause-marketing. Kevin received his MBA from Yale, lives in Scarsdale, NY.