It is estimated that 11.6 million firms in the United States are currently owned by women, while female businesses make up 39 percent of privately held firms as of 2017. This is great news for women entrepreneurs, but there are still many challenges women face in the workplace.
Limited funding, the ever-present wage gap, and unfavorable business environments, just to name a few. Not to mention, finding a love that can outlast the demanding business world. That's where these amazing women entrepreneurs come into play.
Not all love stories have to be successes in order to teach a great lesson. What these women entrepreneurs have done to build their careers in the face of adversity while trying to maintain a happy home can help female entrepreneurs for generations to come. Here are 5 women entrepreneurs we can all learn from.
Great Lesson From Top 5 Women Entrepreneurs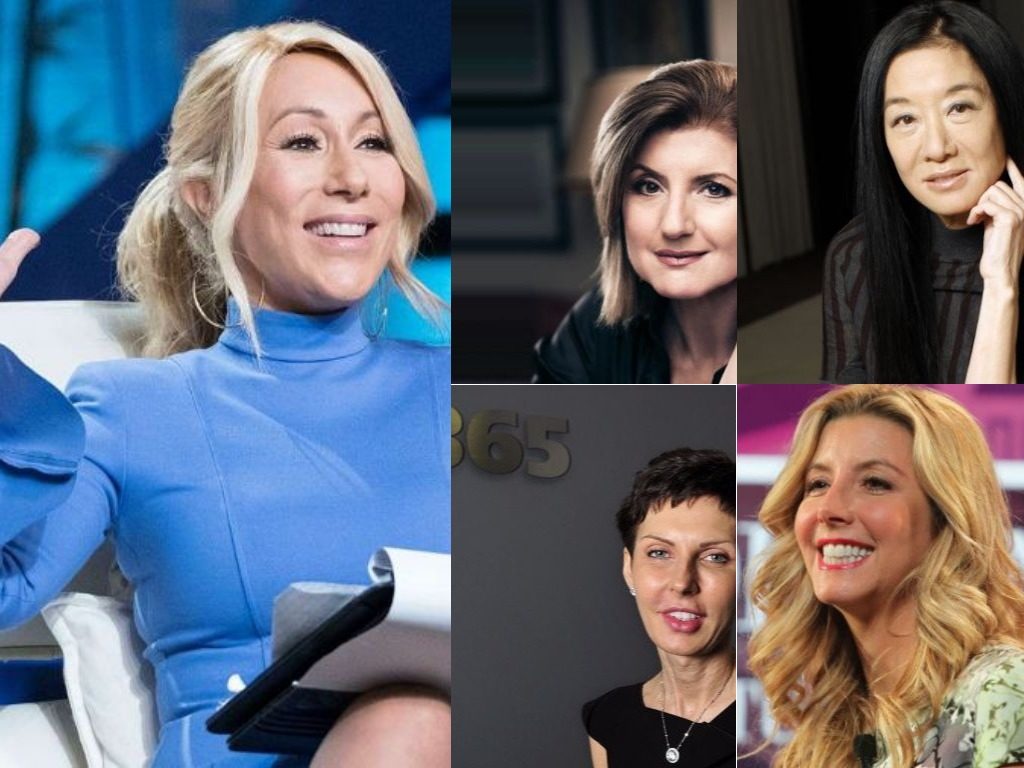 1.  Sara Blakely
Billionaire Sara Blakely is best known for founding the shapewear company Spanx. In 2014, Forbes listed Blakely as the 93rd most powerful woman in the world.
Blakely originally studied to become an attorney, but placing low on the Law School Admission Test, she opted to work stand-up and then at an office supply company.
Natural in the world of sales, Blakely was promoted to be the national sales trainer at Danka. As part of her daily uniform, she loved the way her control-top pantyhose made her body appear and began designing the shapewear company now known as Spanx.
Blakely has her hands in all different investments now, including buying the Atlanta Hawks sports team in 2015.
Sara Blakely has been married to her husband Jesse Itzler since 2008 and the couple has four children. The two met at a poker tournament and Itzler proposed to her after organizing an elaborate scavenger hunt.
The couple says that early in their career, they did not talk about work together. This is great because it gives couples more time to focus on intimacy and creating a great work-life balance.
2. Lori Greiner
Queen of QVC and Shark Tank host Lori Greiner got her start in the entrepreneurial world by taking out a $300,000 loan to create and patent a plastic earring organized. The design was picked up by J.C. Penney.
Sometime later, Greiner started her own company and began working with QVC. She is now involved in product design consulting, television production, and venture capital investing.
Lori has been married to her husband Dan since 2010. The two met at Kincaid's bar in Chicago and hit it off from there.
This couple teaches us a great lesson in supportive spouses. Dan says as soon as Lori told him about her business plans to start her own company, he thought it was going to be a massive success and has supported her from the very beginning. Dan even quit his job so he could work alongside his wife. To this day, the couple still shares a desk – now that's love!
3. Vera Wang
Wang was married to her husband, Arthur Becker, from 1989 to 2012. The couple has two adopted daughters.
Vera Wang is a New York City fashion designer who worked as a fashion editor at Vogue for 15 years before famously got her start by designing her own wedding dress. Soon after, she opened her own bridal boutique and signature collection.
While the couple split after 22 years of wedded bliss, perhaps part of Wang's past success in marriage may come down to the fact that she does not take phone calls during the day. "I like to be extremely flexible and make myself available," she says to Harper's Bazaar. This flexibility is important as an entrepreneur because it allows you to spend much-needed quality time with your partner.
The couple still works together.
4. Denise Coates
With an estimated net worth of $4.6 billion, Denise Coates is no stranger to money. This women entrepreneur was the founder of the online gambling company Bet365. Today she runs the Denise Coates Foundation, which has donated over £100 million dollars to various UK charities.
Coates is married to Richard Smith and the pair have four children together. These two teach a good lesson in privacy.
Being a successful women entrepreneur means a work-life balance is essential, and Denise Coates and her husband live quietly in Sandback, Cheshire in a farmhouse. They do not want to be made a spectacle of because they enjoy having peace and personal time together outside of the public eye.
5. Arianna Huffington
Arianna Huffington was the co-founder and editor-in-chief of the wildly successful The Huffington Post, which she sold to AOL in 2011 for $315 million. In 2016, she announced she was leaving The Huffington Post to start a new company, Thrive Global.
Huffington also served as a popular conservative commentator during the 1990s and was the former wife of Republican congressman Michael Huffington. The two met in 1985 and by 1986 the two were married. They have two daughters together.
Keeping a marriage together while running a multi-million-dollar company is no easy feat. This former couple reminds us that all marriages go through challenges, but acceptance and understanding are important. The couple was divorced in 1997, but the couple still spends time together today, even vacationing together as a family.
Regarding their amicable split, Arianna told HuffPost "What was important to both of us was to become friends because it was so key for the children — [our friendship] helped us co-parent."
Women entrepreneurs should be celebrated. Not only have they made a name for themselves in a male-dominated business world, but they have strived for excellence and fought to maintain a healthy marriage life along the way. We can learn a lot from these successful women in business.
Read Also:
Author Bio:

Sylvia Smith is a relationship expert with years of experience in training and helping couples. She has helped countless individuals and organizations around the world, offering effective and efficient solutions for healthy and successful relationships. Her mission is to provide inspiration, support and empowerment to everyone on their journey to a great marriage. She is a featured writer for Marriage.com, a reliable resource to support healthy happy marriages. Follow her on Twitter.