Setting up a website for someone who has no prior knowledge of coding was once considered an impossible task.
In fact, developers used to charge exorbitant sums of money to set the website up and then to maintain and optimize it was even more costly.
In the current day and age, however, with the advancement in technology the situation has changed this is not as much of a tedious task as it used to be. Plugins is your go-to if you are trying to set up a website on WordPress (the most famous platform for website development).
These plugins have made it all the easier for people with no prior coding knowledge to set up a website. One can find a plugin for nearly everything technical on WordPress. Majority of the sites one comes across are WordPress websites.
WordPress is an extremely user-friendly platform that allows one to create a website without any hassle or prior coding knowledge. With the website comes its optimization. In today's market website optimization is one of the prerequisites for its survival.
And yes, there are a plethora of plugins that can do this job for you as well. Here are our top five picks which will not only help in you in setting up the website but will also help you optimize it according to the latest updates:
5 WordPress Plugins to Optimize Your WP Site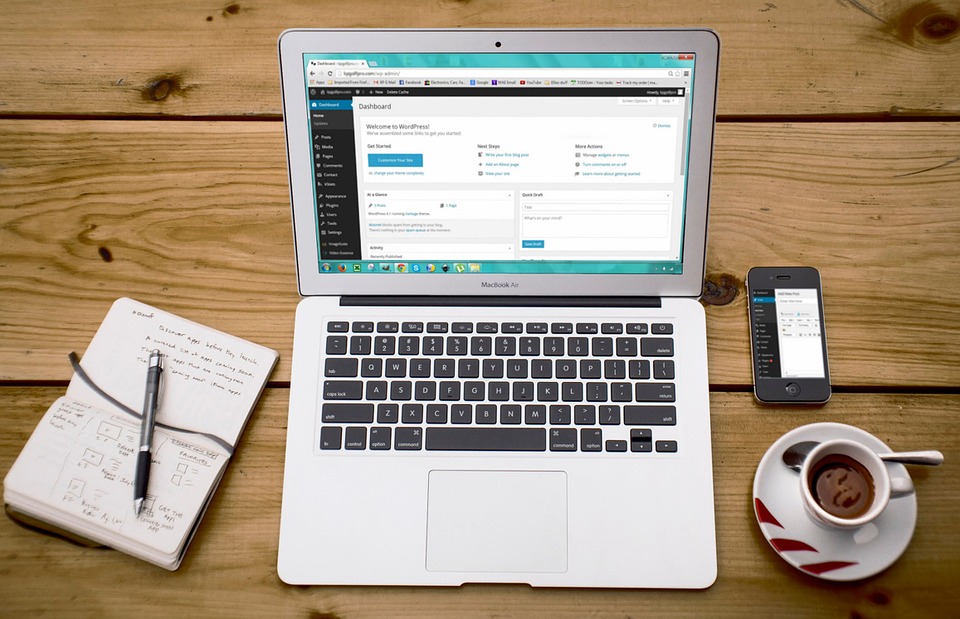 1# WP-Optimize
This is a free plugin that anyone can make use of. This plugin is used to get rid of the spam comments, past revisions and other useless data from the MYSQL database.
Removal of these trashy files is essential as they gradually pile up. As a consequence, the site will slow down.
Moreover, WP-Optimize also notifies the website of any harmful actions. This way, you can easily keep a check on your website. You can also schedule the cleanup in case you forget to check every month.
2# Yoast SEO
One of the most frequently used plugins, Yoast SEO, is a must for every WordPress website. The plugin offers basic features that are essential for the search engine optimization of the website.
It gives a brief summary of the quality of the content. This gives you room to improve the content and optimize it accordingly. Moreover, it also offers suggestions for making amends to the content.
You can add one keyword in the free version and up to five in the paid premium version. The plugin is straightforward to use, and anyone can quickly get the hang of it.
3# WP Rocket
WP Rocket is also a handy plugin to get one's hands on. This plugin improves the load time of a website. This one is not free and comes with three payment plans.
You can also find a lot of free cache plugins too, but this one has the edge over the others because it is very user-friendly. It has a straightforward interface, and one does not need to delve in the intricacies for the setup.
A website's loading time is one of the most important things for improving its ranking in the SERP. The websites that have a comparatively long loading time automatically lose points in the ranking.
So, having a caching plugin is very important to optimize a WordPress site.  Majority of the Search Engine Optimization specialists such as VMInteractive and Healthy Links, a London-based digital marketing agency, suggest WP Rocket.
4# Google XML Sitemaps
If you want to improve the ranking of your site, you need to make things as much easier for the search engine crawlers as possible. Google XML Sitemaps in one of those plugins that can do just that.
This plugin creates an actual 'sitemap' for your website. This sitemap divides your site into different hierarchal parts. This facilitates Google crawlers to find things and analyze your site quickly. The easier it is for the crawlers to find stuff on your website, the easier it will be for the users as well.
As the search engine giant roots for the user-friendliness of the sites and credits them massively for it, having a plugin that makes the job easier for the stakeholders can do the job.
Moreover, this plugin is compatible with almost every type of URL. One of the significant benefits that you get from this plugin is its link with nearly all of the major search engines. So whenever you post anything, the plugin will notify it to all of these search engines.
5# SEO No Duplicate
Many times, sourcing the article that you took the inspiration from is not enough. Writers often tend to receive information from specific sites and thing that sourcing them will suffice. Unfortunately, this is not the case. Google still sees this content as duplicate.
This is the reason why you will see many of your well-written articles do not perform well or get indexed on Google. To avoid this and save you from stressing over the performance, SEO No Duplicate was created. This plugin makes use of a canonical tag on the header of your page.
This canonical tag serves as a means to link to the preferred version of the content. This leaves no room for your page's content to be identified (when sourced as per the standard guidelines) as duplicate.
Get your hands on these essential plugins along with the host of other options available on the internet to get your website going and  you will surely thank us later!
More Read:
Author Bio:  Eskander Khalid