Artificial Intelligence (AI) is considered as a revolutionary technology that can change the future.
AI is advancing rapidly and has the potential to increase the productivity of an organization significantly and at the same time can enhance the quality of human life.
Every organization is striving to integrate smart services and machine learning in order to boost and improve productivity.
Financial services, manufacturing, and information & communication industries are expected to gain considerable economic growth in the coming years from the AI's benefits.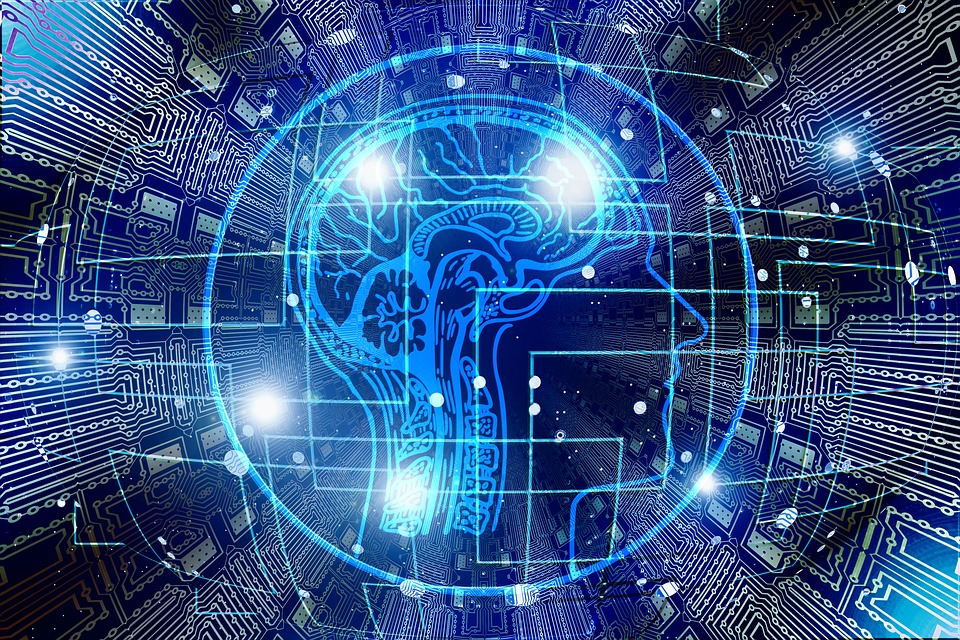 AI software is anticipated to create substantial societal value and business opportunities. For instance, companies are moving toward harnessing the power of virtual assistant including conversational AI bots to manage the day-to-day flow of work.
Within the healthcare field, AI software can help with medical assistance and diagnosis; robot advisors or smart robots in the areas on journalism, media, legal, insurance, and finance can assist in instantaneous findings or research; and chatbots can offer expert assistance.
In addition, AI software can also help with improving governance that will lead to better decision-making processes, optimizing transport and supply chain networks, and considerably enhancing efficiencies in research and development projects by reducing time to market.
Collaboration between machine learning experts is anticipated to result in exciting breakthroughs. New training algorithms and deep learning architectures can lead to impressive applications and results in a variety of domains, including text, speech, and computer vision.
Global Outlook
According to a recent study by Grand View Research, the artificial intelligence market is expected to grow at a CAGR of 56.8% from 2018 till 2025, the market in 2017 was valued at, USD 960.9 million from direct revenue sources and USD 7,700.1 million from enabled revenue prognoses.
Significant developments in commercial deployment of AI technologies and improvements in artificial intelligence solutions for various applications across the industry verticals are the key drivers of industrial growth.
Rising enhancements in high computing power, and quick information storage capacity have attributed to the rapid rise of artificial intelligence technology in the various industry verticals such as healthcare, retail, automotive and transportation.
Moreover, the rising necessity for understanding and analyzing visual contents using the image recognition is a rising trend amongst the enterprises and is expected to drive the future AI market.
The rise in the digital data in the form of videos, images, and speech from various sources such as consumer analytics and Internet of Things (IoT) devices is driving the requisite for data analytics and data mining.
Further, artificial intelligence technology is widely used by various mobile and online services including the voice recognition technologies such as Siri, Google Assistant, Microsoft Cortana, Amazon Alexa and the image classification technologies in Google Photo, Instagram, Facebook, and various e-commerce websites.
Importance of Parallel Processing
The rising importance of parallel processing applications is increasing the adoption of the technology in disciplines such as artificial intelligence and data science.
Various organizations are utilizing the artificial intelligence technologies to mine deeper insights from huge amounts of data for providing advanced products and improving the customer experience; thus, increasing the revenue opportunities.
The artificial intelligence industry has been a software player so far, and very few companies manufacture hardware components such as CPU, ASIC, FPGA, and GPU.
Recent trends in design tools have made FPGAs compatible with complex software practices and accessible to those who organize and build algorithm models.
Hardware-based artificial intelligence solutions are being introduced to combat challenges associated with power consumption, sluggish processing and lack of efficiency.
Furthermore, as the market is maturing, there is an increasing need for creating a new business model through predictive, efficient automation and scalable parallel processing capabilities.
The need for hardware-based artificial intelligence products was recognized as end-use applications demanded lower power and higher performance.
Over the past few years, very few companies ventured into the development of these components. However, to gain a competitive advantage, vendors such as IBM Corporation and Intel Corporation have started manufacturing artificial intelligence chipsets to gain high performance in scaling parallel processes capabilities.
The growing support from the government of various countries for developing regulations and standards for AI technologies would positively impact the growth of the industry.
The formation of sub-committee on machine learning and artificial intelligence within the federal government is assisting in improving the AI market.
End-use industries have started integrating artificial intelligence into their business processes to streamline their operations.
The artificial intelligence technology is gaining momentum as it assists end use organizations to become more efficient and result-oriented. For instance, the artificial intelligence market is expected to witness significant growth in BFSI sector on account of data mining applications as there is an increase in the adoption of artificial intelligence solutions in data analytics, fraud detection, cybersecurity, and database systems.
7 Strategic Initiatives up by Prominent Organizations
1# Qualcomm Ventures Al Fund
In November 2018, Qualcomm Technologies, Inc. announced the launch of the Qualcomm Ventures AI Fund. The launch of the fund is aimed at investing up to USD 100 million in promising startups that are transforming AI.
Moreover, the company is emphasizing on startups that are developing new technology for robotics, autonomous cars, and machine learning platforms.
2# Acquisition of XOXCO by Microsoft
In November 2018, Microsoft signed an agreement to acquire XOXCO, an Austin-based software product design and development studio. The latter is known for its bot development capabilities and conversational AI bots.
In addition, the former has also acquired numerous other AI startups in 2018, including Lobe Artificial Intelligence, Inc., Bonsai AI Inc., and Semantic Machines Inc.
3# "Al Next" Campaign by DAPRA
In September 2018 Defense Advanced Research Projects Agency (DARPA) announced a multi-year investment of more than USD 2 billion in existing and new programs called as "AI Next" campaign.
The investment is aimed at improving the relationship between humans and machines by enabling machines to adapt to changing situations.
4# C+ Funding Round by Sense Time
In May 2018, SenseTime announced the completion of USD 620 million series C+ funding round. The financing round was jointly led by Tiger Global Management, LLC, Silver Lake, Hopu Capital, and Fidelity International. The company now holds a valuation of over US$4.5 billion and total financing of more than US$1.6 billion.
5# Ayasdi Partnership with HSBC Holdings Plc
In June 2017, Ayasdi announced a partnership with HSBC Holdings Plc, a banking service provider, to automate a part of HSBC Holdings Plc compliance processes in order to increase efficiency.
The partnership is aimed at helping HSBC Holdings Plc to automate its anti-money laundering investigations, which are traditionally done by thousands of humans, thereby saving time and money on cumbersome and manual processes.
6# NVIDIA Collaborates with Toyota
In May 2017, NVIDIA Corporation collaborated with Toyota, one of the leading automakers, to accelerate the market introduction of autonomous cars.
This collaboration is aimed at facilitating the company to deliver artificial intelligence software and hardware technologies, which will enhance the efficiency of autonomous driving systems
7# AiCure Trial Based on AI
In April 2017, AiCure conducted a trial based on artificial intelligence developed by the company in order to observe the effect of their platform on patients.
This platform was used on a mobile device, and the study found that adults who had an ischemic stroke saw a 50 percent improvement in adherence to their anti coagulation therapy
Author's Bio: Thadhani Jagdish, Research Analyst-Information and Communications Technology Practice. Working as a Research Analyst in Information & Communications Technology (ICT) Domain at Grand View Research Inc., since January 2016. He has experience of working on more than 15 assignments in Automotive & Information Technology domain including mixed reality, virtual reality, silicon photonics, LiDAR technology & automotive aftermarket projects.Jagdish is a management consulting professional. He holds Bachelors degree in Engineering from Pune University and an MBA in Marketing from Pune University, India.