As tech continues to permeate different markets and businesses, companies are exploring their options to improve operations. Automation and artificial intelligence (AI) have the potential to drastically improve productivity and efficiency across a company. Companies that more widely adopt automated software and AI can gain a competitive advantage by creating efficiencies and improving workflows in a cost-effective manner.
When it comes to managing growth and increasing their market foothold alongside their competition, automation and AI are very important to businesses.
Research conducted by EY explains, "organizations enabling AI at the enterprise level are increasing operational efficiency, making faster, more informed decisions and innovating new products and services."
As companies continue to audit their business processes, tech will play a larger role in their day-to-day operations, as well as their long-term success. Here are five ways in which companies are using automated software to improve efficiency.
5 Ways Automated Software is Improving Workplace Efficiency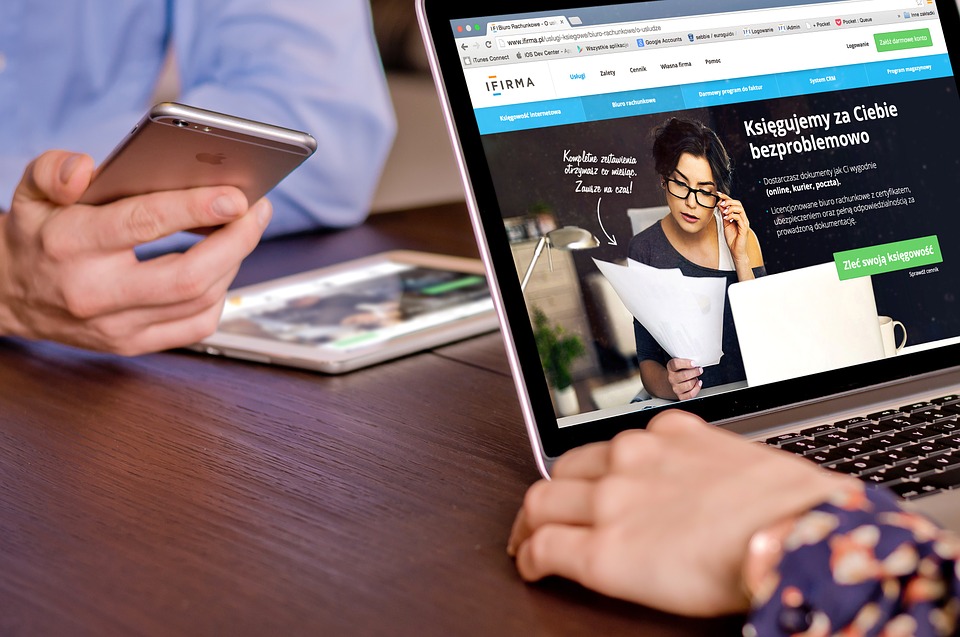 1# Big Data Organization and Security
Businesses are drowning in data. By 2020, the size of the digital universe will have grown 50-fold since 2010. The right data warehouse is key to managing this data, because many businesses need to access their data in near real-time. Having a single system for data storage provides numerous benefits and safeguards.
With one location for data, automated systems can populate the database with up-to-date and accurate information. Using a single database gives businesses the ability to share applicable data across the organization, leading to improved cross-departmental collaborations.
To that end, businesses are turning to enterprise-level, cloud-based application suites to house their information in a centralized, secure location, rather than a multitude of different applications or on-premises servers.
With cybersecurity being increasingly important in today's digital age, cloud-based platforms provide additional layers of protection against malware, hacks and data breaches.
As Gartner has stated in reports, "Multi-tenant services are not only highly resistant to attack, but are also a more secure starting point than most traditional in-house implementations."
One of the most important safety features that automated software provides is the ability to auto patch and auto update. Gone are the days of having to manually update your systems to protect against the most recent hacking scheme or malware. In fact, the majority of data breaches occur despite the necessary patch already existing but remaining undeployed.
2# Hiring and Training
Workforce management has multiple facets to it, but managing people is the most important part of a business. From recruiting, to ongoing training and retention, employers are turning to tech to create the most efficient and beneficial processes for managing their talent.
The first step in hiring and building a top-level workforce is recruitment. It's one of the most critical tasks for any business, but it can be one of the toughest and most tedious as well. Sifting through applications can be a time-consuming task for your HR team and detract them from other, more specialized tasks.
Automation can alleviate those recruiting and hiring pains. According to CareerBuilder, 71% of employers said automated applicant tracking software helped improve the candidate experience.
Now companies can use AI to automatically generate more compelling job descriptions to help generate more interest and applications. The same can be said for matching candidates to a particular job. AI has the ability to scan their profiles, resumes and applications for key terms and phrases and populate the "pool" with ideal matches.
Training and retaining your employees is just as important as recruiting them in the first place. Optimizing your onboarding and training programs not only has a cost-saving effect on your company, but it also reduces the time in which new hires reach a baseline level of operational knowledge.
According to statistics from UrbanBound, as much as 20% of staff turnover happens within the first 45 days of employment, and organizations with a standard onboarding process experience 54% greater new-hire productivity. So how do companies create an effective onboarding process?
The greatest opportunity for improvement in workplace learning could be creating highly engaging, hyper-personalized instruction. AI promises a realistic solution to the problem of one-size-fits-all education.
AI-enabled intelligent tutoring systems (ITSs), for example, date back to the 1980s at the college level and in the military. Their advanced counterparts are now part of many ERP systems.
Many tech companies now are offering tool sets that enable learning and development professionals to implement authentic AI in eLearning. These platforms offers personalization, adaptive learning, content curation, and automated, real-time assessment.
Its algorithms examine various types of learning content (e.g., video, PowerPoint, paper-based), then break the content down and classify each word, phrase and concept. As a learner goes through the material, every keystroke, every pause and every break is analyzed in real time by algorithms that assess and predict the learner's progress.
3# Performance Analytics
As new-hires become contributors, ongoing training is crucial to their success. In order for those employees to continue their professional development and grow within their roles, the company needs to know where to focus their training efforts for each individual.
Through automated performance analysis, employers are able to monitor each individual's performance, time management and other soft skills, as well as their morale throughout the course of the day.
Automated technologies can help enterprises gather information around each employee's career progression and present it in a personalized way.
It's one thing to recognize the gaps in your own skill set, but it's another for the company to use the data and give each employee the opportunity to better themselves professionally.
Individuals can map their own career path, aligning to the specific education needed to bridge the gap on skills and advance. Leading organizations have found that one of the best ways to encourage learning is to provide employees with clarity and tools to make career shifts and link their learning to those paths. Cognitive technology can make this easy by customizing and integrating the information for employees.
4# Process Development
With a growing workforce, it can be tough to ensure your company message and workflow process is properly and consistently deployed. In order to keep production and customer satisfaction consistent as your company scales, your process needs to be a repeatable workflow that updates in real time.
Through the use of automation software, these processes can be located and updated in a centralized location so they can be accessed by employees from any discipline. This allows seamless collaboration across departments and direct transparency into other workflows.
5# Cost Effectiveness
Although efficiency entices companies to gravitate toward automated software and the use of AI, there is another driving factor. Most businesses know that intelligent automation will save them money. However, many aren't sure how to adopt software automation and how to measure if they are getting the proper return on their investment.
There's no magic formula or course of action. Every company has different needs and a different culture. Yet, intelligent automation typically results in cost savings of 40 percent to 75 percent, with the payback ranging from several months to several years.
The key is to understand the different types of software automation and to develop a strategy that best fits your company's needs. Choosing an ERP system that can scale with your organization's growth is crucial to successful deployment.
There has never been a better time to adopt automated software and AI into your workflow, but you'll need to move quickly and have a strategy in place to make the most of it. Otherwise, you may find yourself not only falling behind the competition, but wasting a lot of unnecessary time and money along the way.
Author: Henry Garret