Many brands attempt to establish a local brand in a global market. They use a variety of marketing tools to generate a global customer base. Some of them succeed, while others fail and leave. What secrets can help businesses stay afloat in this field?
Building a brand has never been easy, but this does not discourage people. According to statistics, the number of local businesses in the United States was 32.5 million in 2021, and that figure was expected to rise.
Many local businesses attempt to go global in the hope of success. However, the global market is not without its challenges. Do you know how to succeed at it?
How Do You Build a Brand in a Global Market?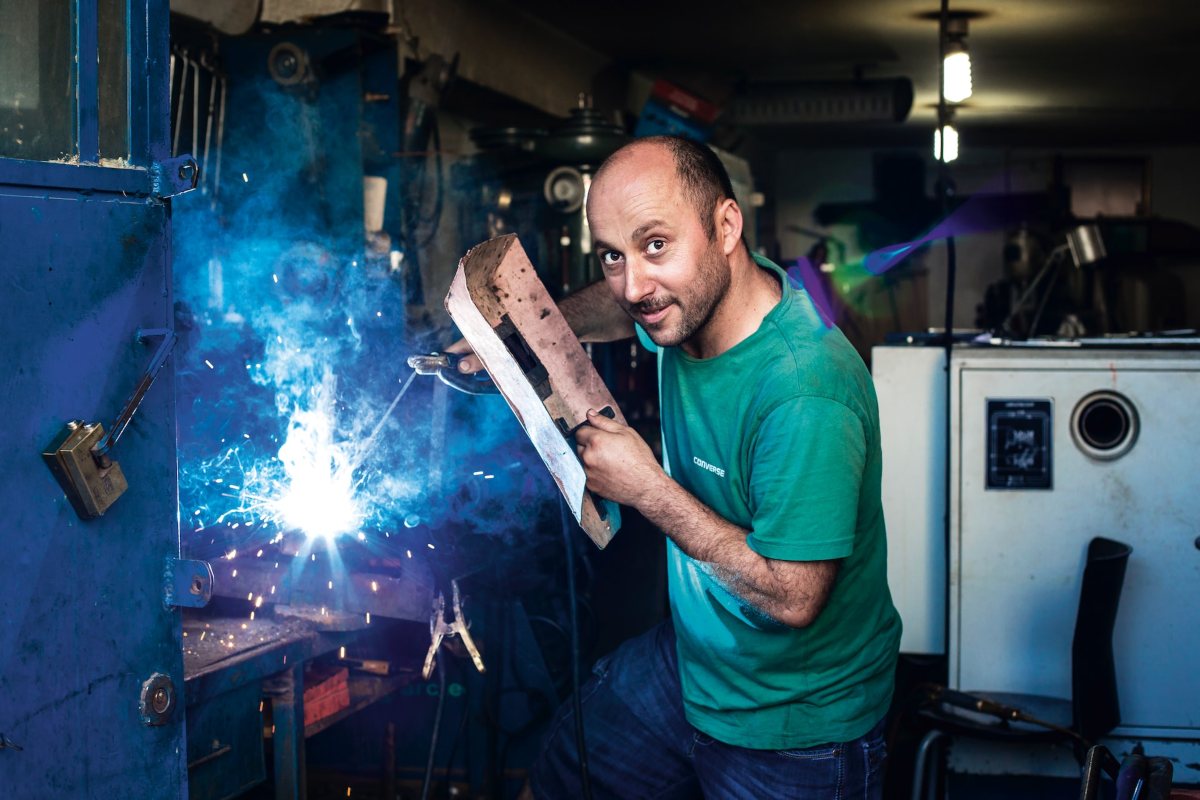 It appears to be impossible to launch a brand across borders without making mistakes. However, with the right advice, you can significantly reduce their number.
1. Keep Brand Consistency
Brand consistency builds customer trust, encourages loyalty, and allows your clients to feel connected to your company. It also enables you to be recognized across all marketing points and channels. Thus, when building a local brand, you should focus not only on a specific region but also on a unified experience and maintaining the general brand's reputation and compliance with the highest standards for both existing and new customers.
According to research by Harvard professor Gerold Zaltman, 95% of purchasing decisions are affected by emotions and experience. For example, if a client of your brand arrives in a different country and sees your brandmarks, he is more likely to buy from your brand rather than any other local one. Thus, if you have local offices in different countries, you must provide an equal level of quality and service in all of them.
To accomplish this, create a brand style guide that highlights all of the guidelines and processes that should take place in each location. If you are unsure about proper material structure or require additional assistance in writing one.
2. Team Structure
As your company grows, you will have many small teams scattered across different locations. Is it possible to avoid chaos and have everyone work together? Here is where team structure comes into play.
It defines team members' roles, responsibilities, and ranks, which significantly simplifies and improves brand teams' coordination. You can start by establishing a single global team to serve as your brand's voice. After that, assign it to individual markets. They will serve as the link between the global brand and the local teams, ensuring that the global brand's guidelines are followed.
3. Setting Local and Global Target Objectives
Setting goals is the first step in building a local or global brand. They provide a goal to work toward and allow you to focus your effort and resources on growing both local and global businesses. Furthermore, involving your primary team members in this process will increase their motivation to achieve them.
You must define how each market will help you achieve your global objectives. Following the compilation of a list, you should evaluate each of the target objectives step-by-step to determine which are realistic and which are not.
The global markets are vastly different from one another. Each one has unique characteristics and challenges. As a result, your KPIs and objectives should be tailored to the consumer market you have chosen.
4. Communication
It is critical to effectively communicate within the business to achieve your goals. It can help you build a good working relationship with your team members and boost their morale and efficiency. Whether he is a local or global team member, every employee should stay in touch with the rest of the team and know who to contact if he has a problem.
For example, when promoting services or products with marketing tools, an employee should know whom he can contact to obtain a piece of writing and some visuals. 
To improve communication within your brand, ensure interaction from start to finish on local marketing campaigns. Define communication channels for keeping everyone up-to-date. For example, you can use a file-sharing service like Google Drive to store and share the necessary information.
5. Local Marketing Techniques
A local marketing strategy is a set of guidelines and tools that target local audiences relevant to your business. It works within a set radius to attract potential leads and increase conversion. It can be especially beneficial to restaurants and retail stores.
By creating local marketing strategies, you can avoid losing lead generation and loyalty. In addition, it will assist you in developing customer engagement and loyalty. Each large corporation develops a global strategy as well as strategies for each branch location.
This document establishes a range of marketing campaigns that should or can be used in a specific local market. To develop an effective marketing strategy, assign your local teams to conduct market research in their respective markets. They should analyze how individuals in the area consume content, what they look for, and which channels of interaction they prefer. Conducting such research will enable your team members to develop strategies that will be effective for their specific consumers to implement.
Aside from that, each local market should have a website that is optimized for local SEO. You should conduct extensive research to identify competitors, the most popular search queries in the area, local keywords, and so on. Also, ensure that all contact information is accurate and relevant across all channels.
Conclusion
It is difficult to build a local brand in a global market. Furthermore, it may take weeks to develop strategies, hire professionals to form local teams, and select tools for work. You will need to shift gears to determine which of them may be effective in the targeted markets.
Also, be prepared for challenges, as campaigns that work in the majority of your markets may not work in a specific local one. To take your local brand global, be persistent and open to new opportunities, stay calm, and communicate with your teams at all levels.
In addition, you should regularly conduct original research on topics that might be of interest to regional clients in your industry to produce relevant content and increase awareness of your brand.
Read Also:
Author Bio: Frank Hamilton has been working as an editor at essay review service Rated by Students and an author at custom writing company Top Writing Reviews. He is a professional writing expert in such topics as blogging, digital marketing and self-education. He also loves traveling and speaks Spanish, French, German and English.