Our working lives have had seen some pretty big changes over the last couple of years. The pandemic has highlighted work grievances in some companies and made us thankful for the stability and security in others.
It's also helped many people put their working lives in perspective. Some found that they appreciate their careers like never before, and others found themselves having a long-awaited wake up call and felt the need to switch things up and try a different route. The great resignation is a clear sign of the times.
In a recent study by IONOS, it was found that 35% of Americans are not happy with their jobs. The same study also found that 80% of Americans have considered self-employment and like the idea of being their own boss.
We spoke to Caroline Castrillon, a successful career coach who helps people change their careers. Caroline herself was once working in the corporate field before deciding to ditch her career and make the move into a new profession entirely.
We asked Caroline on her personal experiences, and what advice she has for others thinking of doing the same:
What made you want to change your career? Was there a main motivator?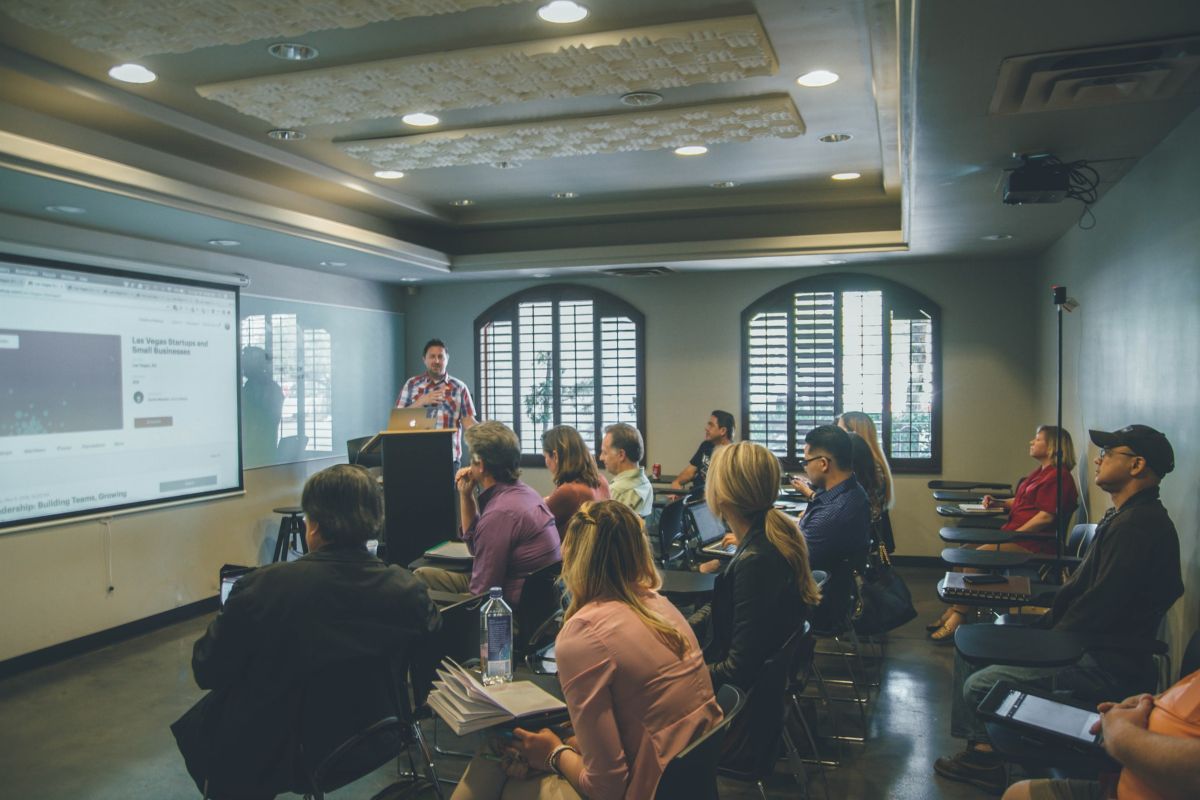 I wanted to be my own boss for years, I just didn't know how to start or what I wanted to do. I decided to work with a career coach who helped me discover my calling.
I wanted to help others escape their corporate roles to find freedom, flexibility, and fulfillment in their jobs – which is why I decided to train as a coach and start my own business.
Now I can join my clients on their incredible journeys and help them to make a change much faster than they could have done on their own.
Financial fear is a major factor that prevents many people from changing their careers or starting their own businesses. What were your fears in your experience?
It's so normal to have fears when entering a new field, and I had the same fears as many others. I was so certain about my path that I chose to not let my fears interfere with my goals.
Because I changed careers in my forties, I'd already had 25+ years' worth of experience in marketing that I used to help me along the way. If you're sure of your dream and you are willing to leave your comfort zone, you'll get there. It's all about consistency, patience, and planning.
You found what you wanted to do career-wise through a coach. How would you advise others to decide between passion and practicality when choosing a new career?
Any career must align with your values. If not, it's a recipe for unhappiness. When you identify the things that are important to you, you're more likely to cultivate habits consistent with who you want to become. Take time to reassess your core values and whether they are congruent with your current profession.
Consider this exercise: write down your top ten values (they could include things like family, adventure, autonomy, or creativity, among others) and then narrow the list down to the top five.
Rank those top five in order of priority and write down why each of these values is important to you. If you aren't certain what matters most, this activity will help you uncover it. Then you will know what areas you can be flexible on versus those that are non-negotiable.
What would your advice be on managing financial fear and not letting it get in the way of your career change?
It's so important to manage fear so that it doesn't mess with your ability to reach your goals. Fear never goes away, to manage fear is a skill that will be exercised often. One of my favorite ways to beat financial fear is to write everything you are feeling on paper and ask yourself some practical questions:
What expenses do you have and how big is your savings pot?
How much time do you need to get your business idea started?
Poor cash flow management contributes to business failure eighty-two percent of the time. Feeling prepared helps to beat fear, so sit down with an accountant or advisor and go over your financial situation to find a viable solution.
A healthy cash reserve helps to carry you through the inevitable ups and downs of entrepreneurship. The money you need to set aside will all depend on your expenses, industry, and on how long it will take you to start generating a healthy income.
Fear stands for "False Evidence Appearing Real". Many people feel worried and afraid because they imagine taking a sudden leap into entrepreneurship, but the reality is you can do it in stages.
Think big and start small. Side businesses are always a prudent strategy as you can work on setting up your business alongside your current job.

To read more from Caroline Castrillon's interview and to see the full IONOS study, download the free ebook "New Insight into Entrepreneurship in America"
You May Like To Read:
Author: Hannah Gooding