Money will always be a point of discussion. In fact, it is at the forefront of everyone's mind and people are looking for ways to earn more or save money. Various articles on these topics are available online. However, these tips only benefit a few. Not all money saving tips or ideas on earning extra income is applicable to everyone, especially when it comes to personal finances. Personal finance is personal, and it should fit a person's financial needs. Finding the right personal finance plan may sound unachievable but it isn't. The key to a successful financial plan is to develop good personal finance habits when it comes to budgeting and spending. It has to be appropriate to the person's lifestyle.
Here is a simple guide to help financially-challenged people develop positive financial habits.
8 Proven Personal Finance Habits That Will Make You Rich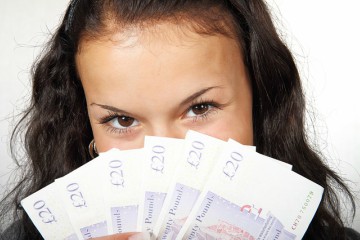 1. Set a budget
Setting a budget is the first step in developing a good personal finance habit. It provides a general overview of one's earnings, expenses and savings. How much money does he or she earn? Where does the money go (rent, utilities, food, mortgage or gas)? Is there any money left for savings, emergency fund or leisure activities?
These basic questions should be asked when creating a budget. A budget allows people to see if they are spending too much money on unnecessary items. An example would be unused gym memberships or magazine subscriptions. A person should decide if he or she wants to cancel these financial leaks. These could turn into extra cash for savings or disposable income.
2. Specify financial goals
Goal setting can help specify personal financial goals. These goals must be realistic and attainable to make it easier to achieve. It teaches a person to take charge of their life and financial habits. Annual vacations, a new house, real estate investment, the children's educational fund and nest egg are some examples of these goals. Specific financial goals help people save for their future.
3. Prioritize things that matter
Financial obligations are important. The children's educational fund, personal debts and retirement fund should be prioritized. Prioritizing these obligations makes financial planning easier. In addition, they also help train us on building our personal finance skills.
Related: 5 Debt Prevention Tips to Avoid Bad Debts
4. Live simple and within means
Anybody can apply for a credit card and buy anything they want. It makes it easier to enjoy the good life. However, it can also bring a person to his or her financial ruin. A secure and stable future means living a simple life.
Avoid swiping the card and consider bringing some cash (disposable income). If the card needs to be used, make sure the balance will be paid once the bill arrives. Life on a budget may sound boring but it is a smart way of achieving financial independence.
5. A good credit score is important
A person's financial health is important because it can help them borrow money when needed. High credit scores help borrowers get lower interest rates and gains the trust of the lenders. People with low credit scores may have to pay higher interest rates or risk being denied a loan.
Credit score reports are available online from the credit bureau. Always pay credit card bills on time, settle parking tickets and medical bills to maintain a good credit score.
6. Schedule automated fund withdrawals
The right step to secure a solid financial future is through scheduled automated withdrawals. This method draws fund from a savings account to fund other accounts. The withdrawal can be set monthly to disburse cash to different saving accounts. These may include retirement, educational, emergency and an extra saving account.
They're beneficial because the account holder doesn't need to go to the bank to transfer funds physical. It saves him or her time and money while engaged in other activities.
7. Be on the lookout for sound investments
Investments help strengthen a person's financial portfolio. Tracking investments may sound nerve racking but it is another important step in personal financing. There are lucrative investments on the market which are perfect for both aggressive and conservative investors.
Taking advantage of compound interests is one of the main benefits of making investments. Financial planners are the best resources on investments. They can help people find the right investments which can suit their personal needs.
Related:
23+ Small Business Financing Options for Startups
8 Ways to Small Business Financing
8. Avoid making minimum payments on a credit card
Any type of debt should be settled immediately. Paying the minimum balance will not solve the issue. Instead, it only delays the inevitable and you still have to pay the principal amount. Pay off debts aggressively to avoid interest and other charges. If a person has multiple debts, settle them one at a time to gain control of his or her finances. Consult a financial planner to find the best debt solution for your situation. Allowing debts to linger will only put credit scores in the "red zone".
Developing good personal finance habits does not only ensure enough money for the future – it also ensures financial security for today. Avoid overspending or spending for unnecessary things. Focus on things that matter and adopt these tips for a successful financial future.
Author's Bio: Kahlil, being an observer of the "Human Condition", likes to follow things of interest such as maximising one's income and personal finance. He writes how good personal financial habits could help save for the future. Currently, he's looking for better ways on investing for his nest egg and helping people to minimise personal debt.  He is now a resident writer for Professional Debt Solutions, an Australian owned business with over 15 years of combined experience in debt agreements and bankruptcy.