Technology is undoubtedly the most suitable and excellent way to improve a child's learning excitement and engagement. Before the invention of technology, learning was limited, and students never had easy access to resources.
But, as it advanced, things have changed significantly for learners, and now we look for the latest Digital Education Strategies in 2023.
Getting students excited about taking classes and learning something new has now become handy with digital learning. Unlike classroom learning, it comes with more advanced learning methods.
So, there are many ways to ensure technology enhances a child's learning at different academic levels.
Why Digital Education Is Popular and What are the Latest Strategies in 2023?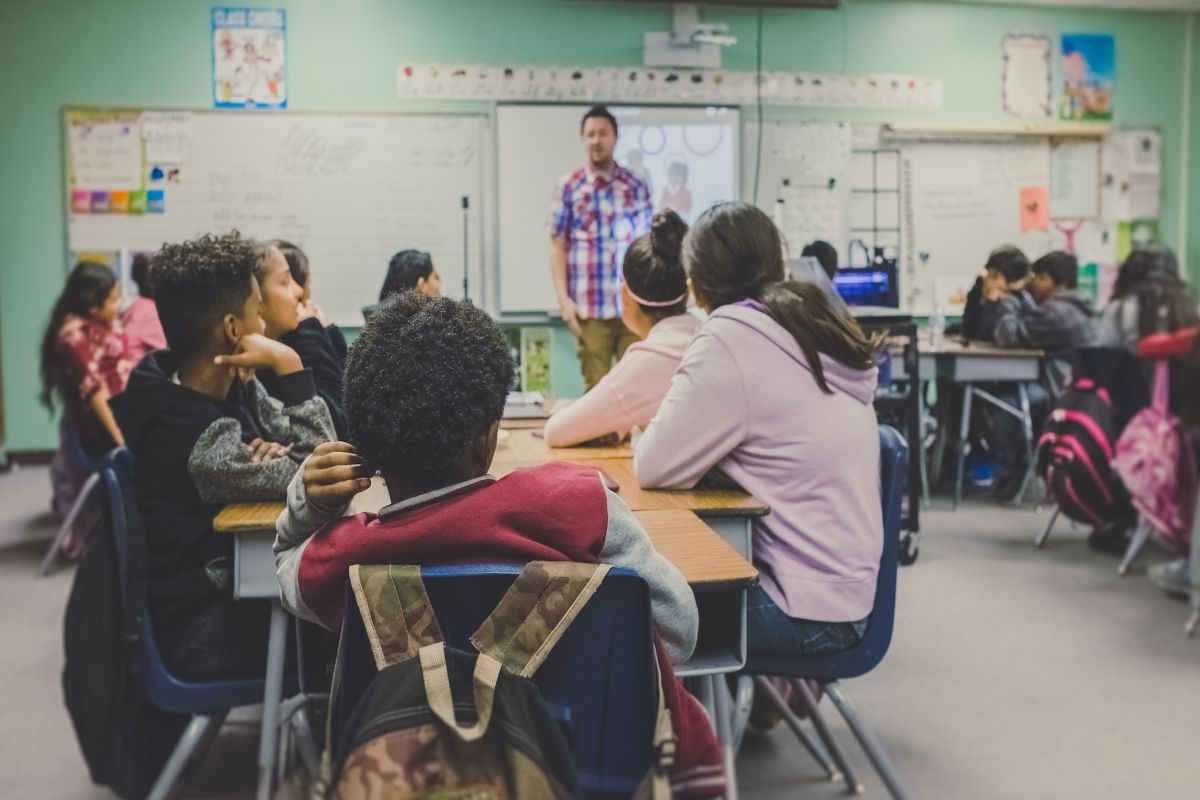 Online learning or digital education has completely changed the way of learning. With each year, new technologies are introduced in the market to improve the learning process and make it more accessible for students or learners worldwide. 
If we go back around 20 years, nobody has thought that we would be learning from tutors from other countries with different time zones. But, the digital revolution has made it possible. 
Let's discuss 6 top strategies you can follow for digital education in 2023.
1. Virtual Classroom
Students can now learn virtually without a physical presence in the place. Most platforms or companies are making great use of virtual reality to explore the most prominent and popular landmarks in the world and natural phenomena that even occurred thousands of years ago. So, students can take a real feel in these virtual classrooms. 
You can take a virtual trip to study the history, ecosystems and cultural diversity of different ethnic groups living across the globe. VR learning environment enables learners to experience things and interact inside that environment.
It is a great form of rich learning experience using a desktop computer, VR glasses and head-mounted display. So, you can solve all your learning problems with real-life experience. Doesn't it look exciting to learn in the virtual world?
2. Podcasts
Podcasts are a popular way of information. It is now a primary source of information about different topics. We see people from different industries or backgrounds are now telling people stories of famous personalities or people who have done some extraordinary work in their fields. So, it is one of the leading digital education strategies in 2023.
Similarly, you can let your child listen to podcasts and achieve desired outcomes. That being said, listening to relevant podcasts enables children to engage their auditory skills. Moreover, you can create podcasts on your own, question older students, or talk about their past academic challenges. It initiates their research skills and will help them improvise with new technology with learning. 
3. Live Classes
Most platforms directly offer online tuition classes in one-to-one and group classroom settings. So, face-to-face learning and that too sitting in your bedroom is something that makes learning more fun and exciting. However, the online courses in these classes are covered according to the national curriculum from primary to secondary school, year 1 to year 11. 
You can now prepare for your school exams, assessments, or entrance tests online by solving and revising online practice tests. These tests are given with detailed MCQs, Fill in the Blank and other solvable question types online. 
4. Online Learning Games
While looking for digital education strategies in 2023, you can find many online and well-organised learning games in various forms (simulation, gamification, etc.). So, this is the best way to learn specific topics and revise lessons in a more fun way.
However, children can play individually or collectively with peers. Many educational platforms worldwide have started including games in learning that help children with counting, number sequence, problem-solving and many others. 
Apart from core subjects Maths and English, some games are purely developed to increase a child's cognitive abilities. Such games include puzzles, crosswords and other brain teaser games. Adding these games to your child's regular learning schedule will keep their minds refreshed and active. As you know how important are verbal and non-verbal skills in academics. 
Why Games?
Children like excitement, and what is a better way than playing games that also promote learning. 

They are easily accessible online. All you need is to provide an internet connection to play games. In fact, you can download them on your mobile phone or tablet and play them anytime. 

Interestingly, studies have shown that participating in active games improves a child's analytical skills and reasoning habits. 

Solving multiple-choice quiz games like Kahoot improve a student's learning attitude and enhance their academic scores and potential.
Studies have proved that learning games can increase a child's participation and foster social skills. Moreover, such children are more likely to deal with emotions and are highly motivated to take risks. So, it could be one of the most useful Digital Education Strategies in 2023.
5. Mobile Learning
Considering current digital trends, learning from smartphones or mobile gadgets is a popular and effective way of acquiring knowledge. It helps students learn, practice and revise their lessons online at any time, anywhere, and anyplace. 
For quite some time, we have seen tremendous popularity in this type of learning. It has made learning much more accessible for students. Moreover, it allows them the freedom to learn at their own pace and take as much time as they need to understand particular concepts. 
Also, there is no excuse for books, resources, or pens/pencils because everything is online. So, children always get time to learn online. While looking for Digital Education Strategies in 2023, you should try mobile learning and see how it works for your child. 
6. Video Lessons/YouTube Learning
Who doesn't know about YouTube? This online streaming platform has been playing a special role in helping people learn with detailed tutorials, lessons for children, educational songs and recorded lessons from top tutors worldwide.
It is indeed a one-stop shop for all. Therefore, many tuition centres and tutoring companies have created channels to provide updated learning through video lessons. 
So, if your child needs to understand the basics of core Maths operations, you can search and find many relevant results. It is a fast and reliable source of learning. Moreover, you will find lessons on all subjects, covering each topic and lesson that you may find challenging to learn and practice. 
It works perfectly for visual learners, who are usually interested in this engaging learning. The online video lessons on YouTube come in vibrant colours, making them more tempting for students. The most important thing that usually attracts potential learners is that you can rewind and play the lesson again if they still have some areas to cover. 
You can download them and make separate lists of subjects and lessons. So, students can easily organize them into different topics and watch them offline later. Therefore, it is one of the top digital education strategies in 2023 and in future.
Conclusion
It is natural for parents to stay updated about the latest education trends and how learning changes with time.
If you want a child to develop a love of learning and take an interest in the classroom, you must give them the appropriate learning options to encourage them. So, it is only possible when you follow the latest learning strategies.
Digitally, we have come so far, and hence it has become a must to include digital learning into children's schooling to see them thrive academically.
Read Also:
Author Bio: Kassy Ware From Adnan Khan Tutoring, an ideal platform for online tuition classes.