Those building a marketing career know that their main mission is to work out powerful strategies for companies so that the latter ones can achieve their sales goals.
In fact, marketing executives should be able to conduct market research, implement pricing tactics, evaluate demand for particular products, indicate target customers, and find an effective way to reach the latter ones.
Except for participating in label and product design, experts also develop ad campaigns and choose media to promote their goods and services.
They also work out brand awareness strategies through TV shows, fairs, newsletters, etc. Good marketing executives are always in high demand by literally all industries throughout the country.
What Education is Required for Marketing?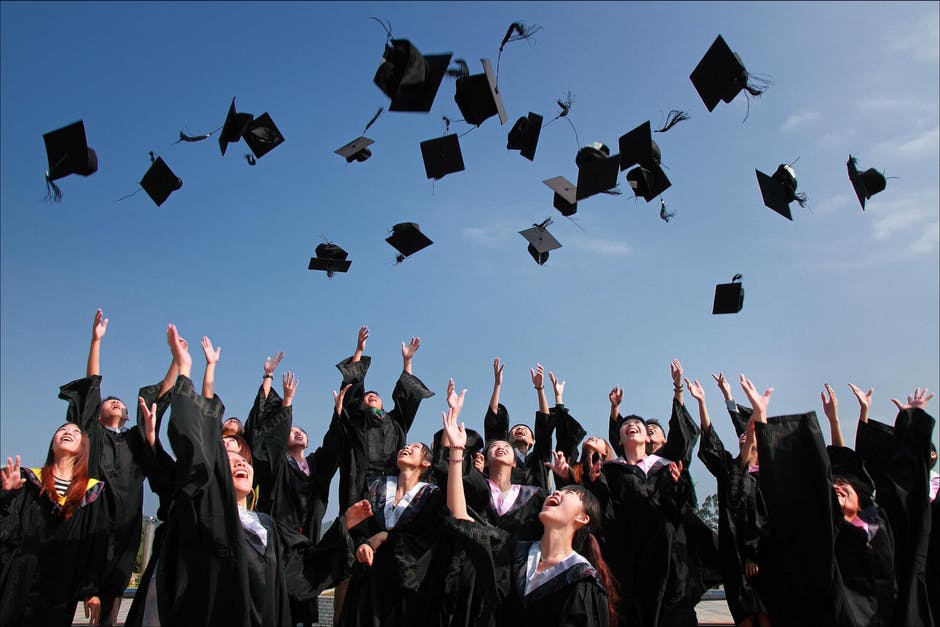 #1 Required Education
Many believe that an associate's degree can make them good professionals. However, a two-year program providing a fundamental understanding of the subject is just a perfect stepping-stone, which, by no means, can be considered as everything students need to succeed professionally.
Upon graduation, fresh grads can define target markets, indicate product demand, and work out strategies. In addition, they also have some knowledge of economics and accounting.
Nevertheless, while for some, to build a career in the field, an associate degree with a little experience is enough, more often, to get hired, one should get a higher education. In fact, most entry-level jobs require a bachelor's degree in business or any other related field. "Nowadays, many of those who want to turn professionals sooner or later decide on completing a four-year program to get ready for a management-level position in marketing, public relations, and, of course, advertising," – explains Emily Johns, a report writer at Pro-Papers.
In fact, a bachelor's degree is a more detailed version of an associate's degree. Those who earned the latter have a great chance to expand their knowledge by completing a bachelor's degree program, during which they learn macro- and microeconomics, management, finance, and other subjects.
It makes sense that all courses are mainly concentrated on delivering knowledge in marketing. In fact, marketing has as much in common with math as it has with advertising, for example.
Some individuals are so into marketing so that they decide on continuing their education by completing a master's degree. There are many educational institutions offering this kind of education. Upon their graduation, many turn to the opportunity to teach others. This gives them a great chance to build a teaching career as well.
There are companies looking for experts with a master's degree only. Some of them prefer to hire the candidates who are members of various professional organizations, like AMA. Being a member of these organizations means getting more job prospects by participating in seminars, meetings, etc.
Since marketers are supposed to fulfill a number of roles in companies with different specialization, aspiring candidates should be focused on developing a wide variety of marketing skills.
#2 Required Skills
Marketers are responsible for national and international market analysis; therefore, they always have to be aware of all new trends in both the national and international economy.
Many professionals have to collaborate with their colleagues on a regular basis; therefore, it is crucial for them to develop their collaborative and leadership skills continually.
As experts who always interact with clients and brand managers, marketers cannot do well without strong writing, presentation, and communication skills. Except for the above-mentioned skills, professionals should:
analyze product demand;
know everything about product pricing;
understand clients' choices;
develop new campaigns and implement effective tactics.
In addition, all professionals should be not only self-motivated but also creative and flexible to be able to adjust to any working terms and conditions.
Very often, marketers face the need to work on a few projects at a time, and this always requires them to be well-disciplined.
Solid knowledge about marketing trends and multimedia channels is essential for all professionals with no exceptions. When it comes to marketing managers, then the ability to recruit, train, and encourage is a must. These professionals also have to work hard on mastering strong budgeting and computer skills.
Final Words
Except for formal education, many recruiters require candidates to have certificates. There are numerous certification programs for those who strive to expand their career prospects and increase their salary potential. Even though certificates are not as often required as a bachelor's degree, they can come in handy any time. Those tending to take a position in the industry should also be ready for taking an exam or proving their hands-on experience.
Author: Andy Smith