Inbound marketing may not be a new concept, but it certainly evolves with the changing demands of different target audiences.
With this marketing technique, you get customers coming to ask for your product instead of your having to chase them. In short, inbound marketing is where the company produces what's in demand anyway, instead of trying to create demand for a product.
Ever wondered why inbound marketing deserves your attention the most? One of the reasons behind this is that outbound marketing techniques are not as effective anymore. Though they're popular, it's high time that companies start looking at the inbound marketing trends for this year.
If you're able to devise the right business strategy based on those trends, you'll see higher lead generations. While there are several trends ruling the concept of inbound marketing, knowing of a few major ones is a good place to start.
We'll discuss some of these below so you can start making your inbound marketing plan right away.
4 Top Inbound Marketing Trends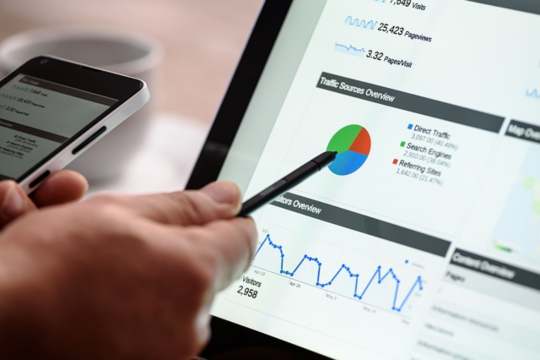 1. Websites Are Accessible Via Mobile
Mobile devices are taking over the world, and that includes the attention of your target audience. Over half of all Google searches are conducted via a smartphone or tablet. This indicates that your customers are usually on the go, and they need to access your online platform on their small screens.
So, why not make your online presence visible and navigable on a small mobile screen? This includes your homepage, landing pages, video content, and blog posts. Your website design should be mobile-friendly, even if you have to splurge on an expert to make it so. This could up the traffic to your website by as much as 50%.
The Google search algorithm also ranks mobile-friendly sites higher than those that work only on larger screens. If you tailor your content according to SEO requirements, it only makes sense that it should be visible on mobile devices as well.
2. Content Marketing Is Getting Competitive
Communication is the name of the game at this point in the digital age. Inbound marketing is dependent upon this aspect as well.
For instance, your blog posts shouldn't merely be restricted to flat content such as plain text and images. Even infographics and e-books aren't enough anymore. Your content needs to step up and add value to your brand, and for that, it needs to interact with your potential customers.
Text is still highly important, but you can deliver it in a personalized manner so it becomes easier to attract the highest number of relevant audiences. Have a popular blog post? Convert it into a video content, or fill your articles with fun, informative animations such as GIFs instead of images.
If you're writing on a financial topic, include a calculator especially formulated to help your readers make their own calculations.
Other interactive tools include quizzes and surveys that let the visitors stay on your website for longer. Besides, this is the sort of content that gets shared on social media – leading to a lot of free advertising for you!
Related: What Are the Benefits of Content Marketing?
3. Email Marketing Is Still Alive
With instant messaging, voice messaging, and video calling, email marketing may seem old-fashioned. However, it's still a significant part of modern inbound marketing, mainly because of the automation involved.
With the right email marketing strategy in place, most companies can still see a huge ROI in their efforts. Newsletters being delivered directly to inboxes will ensure personalized content reaches where it's supposed to go.
From there, lead generation promises to be high. But to make this a reality, you should make sure your storytelling skills and content quality aligns well with your email marketing initiative.
As for automation, scheduled emails can save a company a huge amount of time and effort. This sort of convenience makes email campaigns extremely efficient and lucrative. Hence, generating relevant email lists in an organic manner is of vital importance to the success of your business.
4. Artificial Intelligence (AI) Continues to Make Waves
AI might be perceived as a futuristic concept, but we're definitely in the future now! Using bots, especially chatbots, can enhance your customer service and generate high levels of customer satisfaction.
However, AI goes even further than chatbots, focusing on machine learning and analyzing data to target the most relevant audience in the best manner possible.
With the sufficient amount of data, AI solutions can automate marketing processes and make extremely accurate recommendations. As a result, almost everything can be forecasted with a high level of accuracy, including customer behaviors, ad targeting, and sales.
What's Next?
Established companies, as well as struggling startups, are now looking towards inbound marketing so they're able to penetrate into new markets and retain their existing customers.
With technology advancing by leaps and bounds every single week, we have to consider these trends as necessities, not suggestions. Therefore, it's a wise decision to start implementing these trends sooner rather than later, even if you're running a startup.
Related: 10 Future Technology Trends Will Dominate in Upcoming Years
Author: Ashley Lipman