A learner can be only as good as their mentor. Because of inspiring mentors, learners are able to find their drive. It's mentors who are responsible for overachievers – they provide support, guidance, knowledge and evaluation.
Contrary to what most people believe, evaluation is an important part of the learning process. Depending on the mentor, quizzes can either be a terrible cause of stress, or a pleasant experience that gives learners the confidence to keep improving.
Therefore, if you want to create a quiz that evaluates the knowledge of your learners rather than becoming a stress source for them, you must avoid a few pitfalls while creating quizzes.
How to Create Best Quizzes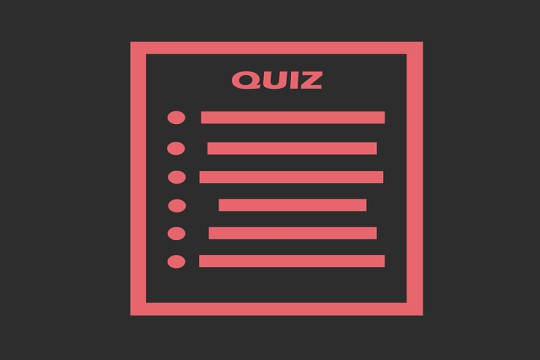 1. Don't Make the Answers Too Obvious
There's a huge difference between making quizzing a stress-free experience and giving out answers to your students.
For instance, if only one out of the four answers in multiple choice questions is a logical one, none of your learners will have to give it a second thought. So, it's nice that all your learners will ace your quiz, but none of them will actually know whether or not they've mastered a knowledge unit.
For that reason, you should make quizzes challenging by providing answers that will make them think.
2. Don't Ask Trick Questions
The other extreme to making answers too obvious is making them too difficult.
Demanding educational materials are a very solid ground from which you can extract trick questions. If you want your students to differentiate between different shades of plausible answers, you need to teach them how to do so.
Therefore, if you plan on implementing quiz questions that are about pure nuances, be sure to make them a subject of one of your lectures beforehand. Otherwise, it's just not fair.
3. Don't Include Unfamiliar Material
Speaking of quizzing methods that are unfair, we should mention this one – unfamiliar educational material.
Some mentors are fond of an element of surprise, and they don't hesitate to insert questions regarding details that were never mentioned in the lectures. Applying this method will enable you to spot the overachievers in your class who will go the extra mile when studying. However, chances are you'll be able to notice them even without stressing out the rest of the group.
A better option for this situation that you should consider if you want your learners to be your legacy and follow your footsteps career-wise is to make a smaller group and provide them with additional lectures – and quizzes eventually.
4. Don't Use Complicated Words
Although you need to pay attention and carefully form your questions while you're creating a quiz, you should also have in mind that they need to be simple.
If a learner of yours needs a significant amount of time to interpret a word within your question, they will both get confused and lose time they should have otherwise devoted to filling in the answers.
So, in order to create a quiz that's easy to understand, make sure to use simple language.
5. Don't Give Too Many Choices
Another time-consuming problem are multiple choice questions with an answer too many.
If there are ten plausible answers, your learners will just waste a lot of their energy and brainpower on trying to comprehend them all. By building these types of questions, you're only unnecessarily increasing the chances of mistakes occurring.
Because of that, the number of plausible answers shouldn't exceed four. That way, you'll manage to provide enough false options to hide the right answer.
6. Don't Give Unclear Instructions
Regardless of whether your question is formed in a multiple choice manner, you want your learners to find you a textual answer, or you need them to solve a math problem, you need to make sure that they are able to understand it.
Therefore, don't hesitate to go into detail if it's necessary. As mentioned above, make sure to use a simple language that everyone can understand. And in addition, check if your instructions are understandable by running them through one of your colleagues.
7. Don't Forget about Formatting
Another factor that has a serious impact on the results of your evaluations is the appearance of your quiz.
The most common problem that constantly appears is the choice and size of font. Because of it, your learners will waste too much time while the clock is ticking on trying to interpret it, or they might misinterpret it.
Typos can also occur, and although they are a sign that you're only human, you should triple check your quiz to see if they are any. Just like font choices, they might lead to misinterpretation.
The best thing to do is find a quality piece of software that will enable you to create a quiz using its tools. This way, you won't lose any time on formatting, you'll be able to make your questions diverse, and you can be confident that your learners will understand your instructions loud and clear.
Time to Restructure Your Quiz Creation Techniques
Now that you're familiar with all the "don'ts" of creating a quiz, you should be able to evaluate your learners in the right manner. You won't cause them any stress, and you'll be able to gain realistic results, that correspond to their current level of knowledge.
More Read: Top 19 benefits of E-learning
Author Bio: Angela White is an ed-tech enthusiast with a passion for writing for the consumer market in the areas of product research and marketing using quizzes and surveys. Having a knack for writing and an editorial mindset, she is an expert researcher at ProProfs: a brand that's known for creating delightfully smart tools such as Quiz Maker Software.