A logo is one of the most noticeable aspects that conveys the name and visual identity for a company or brand. It is a visual representation of your business or brand in its simplest form. An effective logo design means creating a logo with a high degree of quality that increases the memorability of your brand.
Generally, an effective logo design process must ensure the logo is instantly recognizable, implies brand superiority and inspires trust, admiration, and loyalty.
While there are numerous online logo templates and tools to help you create the perfect logo, understanding the vital tips for creating effective logos is a necessity.
Below is a list of the top tips for effective logo designs, but before we go any further, we need to understand what defines an effective logo.
What Defines an Effective Logo?
From a dictionary's perspective, effective is the ability to successfully produce the desired results. In our case, our intended result would be to increase brand visibility and recognition. So, what does it mean to have an effective logo design? Generally, there are three things to look for, which include:
Inspires trust and enhances brand recognition
Ensure the brand or business stands out
Visually represents the brand in the most basic form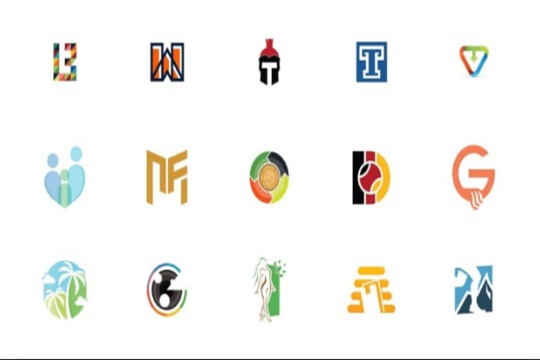 Vital Tips For Effective Logo Designs
1# Understand the essential elements
An effective logo has an aspect of professionalism besides the various integral ideas and details that work together to create a compelling, practical, appropriate, and distinctive logo. Consider the five principles of effective logo designs mentioned below:
Memorability
Effective logos are distinct and form a lasting impression. Good examples include Coca Cola, Nike, McDonald's, PayPal, and so on.
Simplicity
A basic but effective logo enhances brand recognition and inspires customers' loyalty. Basically, the simpler the design, the more recognizable and effective it is.
Versatility
Brands should be visible across all media, and your brand's identity should be able to function appropriately on letterheads, app icons, business cards, pens, and so on. Therefore, your logo should easily be adaptable for use across various platforms.
Appropriate
A logo should represent, in the best way the services or products your business runs. This does not mean outlining everything your business does on the logo. Look at Nike, for instance, they haven't used a pair of trainers, yet their logo is effective and non-restrictive.
Timelessness
An effective logo design is timeless. Consider the fact that a powerful brand identity doesn't revolve around design trends because trends change all the time.
2# Identify your target audience
It's essential to understand who your target audience is before creating a logo. Consider the fact that the logo isn't for you but for the people you want your brand to attract.
Therefore it's vital to ensure that you take time to identify your target audience and relay that information to the person designing your brand's logo. Generally, your target audience fit into four categories when it comes to analysing them.
These categories consist of people that pay, this segment should be your top priority followed by influencers, the people who convince the first group to pay, followed by supporters and detractors.
3# Be creative
Always strive to create a unique and distinctive logo for your brand. Sure, seek inspiration from great logo designs online but do not copy them. Ensure the logo is specific to your brand, and the more unique it is, the more identifiable the brand is.
This aspect transverses across understanding color coding as well. A general rule of thumb is to always keep the brand's personality in mind during the logo design process.
Remember, when it comes to color coding, bold or bright colors are attention grabbers but sometimes may come off as brash while muted tones shout elegance but are easy to ignore.
4# Understand the brand
It's no secret that a logo is the face of your brand or business. Do not dwell so much on the aesthetics but the meaning. Consider the fact that your brand is targeting a group of people, the target market and target customers.
You can start off by penning down what your brand and target market is all about to help you figure out the brand's position and market.
Additionally, determine whether your brand is soft or tough beforehand is vital, as this information will come in handy during the designing process especially when it comes to choosing the design, font styles and colors to use. Understanding the brand ensures the usefulness of your business is effectively communicated.
5# Hire a professional
Yes, there are tons of free tools online but wouldn't it be better to give your business its best shot and hire a professional? Provide your chosen expert with all the relevant details, such as information about your company, your target audience and let them get the job done for you.
But before you set your mind on a specific designer or agency, ensure it's the right one for your business. Consider factors such as experience, portfolio, track record, testimonials, time frame, design process, price and so on.
A logo is a powerful tool that determines and influences people's attitudes and perceptions of your brand. Creating a logo that is fully capable of representing your brand, from colors to images or font style establishes a brand identity that your target audience can relate to and trust.
Follow the tips above to ensure you create an effective logo design that inspires the results you want as well as reflects and aligns with the nature your brand or business.
Read Also:
Author Bio: Fazreen Razeek from Grafdom has served the digital industry for over 10 years. He collaborates and works alongside agencies, event organizers, and suppliers to develop and execute their marketing strategies. He is extremely passionate about education technology and also writes for various local and international publications. A graduate with High Distinction from the Edith Cowan University, Perth, Australia, Fazreen holds a Bachelor's Degree with a double major in Marketing & Management.