People have always been influenced by celebrities they look up to. Whether it's Michael Jordan wearing Nike's, Justin Bieber parading around in Calvin Klein's, or Charlize Theron spraying Dior on her body, we are inherently swayed by the people we idolize, admire and trust. We buy the products they endorse.
While you (probably) won't be able to get Justin Bieber along for your next marketing campaign, the explosion of social media means that influencer marketing is now accessible to all of us. No matter how good your product is and no matter how strongly you believe in it, if an influencer believes in it too, it will supercharge your sales like literally nothing else.
Influencers – both macro and micro – hold great power among their legions of fans on social media. In this article, we're going to show you how to reach out to relevant influencers in your niche and work with them to sell more products.
Influence Marketing: 5 Ways to Promote and Sell Products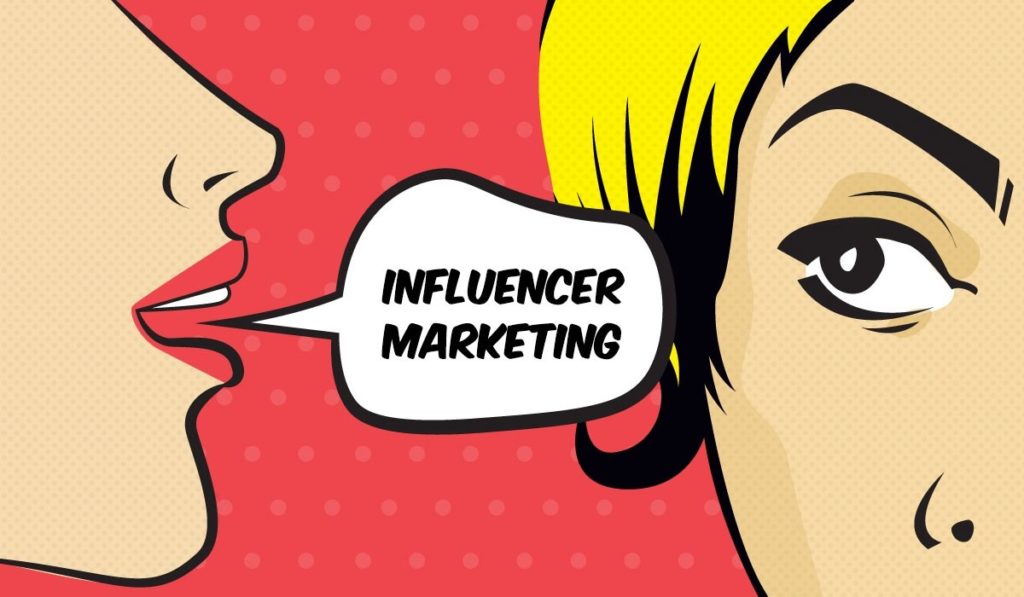 1. Macro vs Micro?
When it comes to influencer marketing, there's a fair bit of screening you need to do before you make the initial approach.
One of the key things we look for when identifying an influencer is the size of their following. While it might seem to make more sense to aim for macro-influencers who have 100,000+ followers, the problem is that they might not fit so well into your budget. According to research, influencers who have over 100,000+ followers charge north of $1000 per Instagram post.
This is in contrast with micro-influencers who charge as little as $137 per post. That's budget-friendly
Micro-influencers are defined as influencers who have less than 10,000 followers. According to AdWeek, they're just as effective – if not even more effective – than macro-followers because they have a small but loyal and dedicated band of followers.
Moreover, there's a chance that they're already fans of your brand. They're also cheaper, easier to approach, and as HelloSociety (who have worked with micro-influencers) point out "influencer marketing is still effective when they're looked at as peers. When it comes to celebrity accounts, who maybe have millions of followers of followers, nobody actually believes that a celebrity is a real fan of a product they're trying to sell."
It's a good idea to research micro influencers in your niche and draw up a list of potential candidates according to the size of their following.
A neat hack here is to search for branded keywords on social media to see which influencers are already talking about your brand. If it turns out that influencers are already talking about you and your products, it means they're already fans. This is awesome!
2. Make Sure The Influencer is a Good Fit 
Once you've drawn up a list of potential influencers, there are other things you need to consider other than just the size of their following.
In fact, what's more important than the size of their following is how engaged their following is. Take some time to rifle through their recent posts. How much engagement is their posts receiving? In other words, how switched-on is their audience? How much do they interact with this influencer?
Take a closer look at their audience's demographics, too. For example, it's redundant if an influencer is in the same niche as you but their audience is predominantly women while you're selling a male product.
What's their voice like, too? If their style is edgy and confrontational, while yours is family-oriented, this relationship won't work. You need to work with an influencer who shares your values.
3. Make the Approach
The approach doesn't need to be complicated. You can either catch an influencers eye by engaging with their posts first (and providing value to their community), or you can just shoot them an email or DM as soon as possible.
When you do make your request, keep things brief. Introduce yourself and your brand and show them how this influencer campaign is going to benefit them as much as it's going to benefit you.
Remember, the influencer will always be asking "what's in this for me?"
The basic answer is that they'll be sharing something that their audience will love. This will improve their own engagement. Be friendly and personable with your first message. Influencer marketing is as much about relationship building as it is anything else.
4. Create a Killer Influencer Marketing Campaign
Once you've got an influencer in the bag, it's time to work with them (you need to be open to their input – they know their audience and the type of content they want to see better than you) to put together a killer campaign.
There are all kinds of campaigns you can run. A give-away contest continues to be one of the most popular because it benefits you, the influencer and their audience. It's also easy to implement: an influencer simply asks their audience to do something small for the chance to win one of your products.
You could also create sponsored social media content. This is where you partner up with an influencer who promotes your brand on their social media platforms.
You'll want to be careful with this one, though. Take some time beforehand to research how often an influencer shares sponsored content. If they literally share it all the time, their audience probably doesn't trust them anymore as much as you'd prefer.
Then there are free gifts. Gifts work well with micro influencers. They're exciting, and they can encourage an influencer to create content (usually a review) about you and your product on their social media accounts. If they include a link to a coupon code in the content, you're onto a winner. And all you need to do is send them over a free gift!
5. Make The Buying Process Easy for Customers
The whole purpose of influencer marketing is to raise awareness of your brand and boost sales. Once your campaign is up and running, you might experience a surge in traffic on your site. People might be looking to buy your stuff!
As such, it's really important that you don't play yourself by being unprepared. In 2019 and beyond, customers expect a seamless, fast shopping experience. To this end, prepare by installing a POS card reader to increase payment options.
Add a live chat to your website so that you can answer customer queries 2019. And overall make sure that your website is professional, easy to navigate and well-presented. First impressions are everything. This is important with your influencer as much as it is their audience. No influencer worth their salt is going to work with you if you aren't prepared.
Conclusion
All in all, influencer marketing is a great way to build relationships and make more sales. Find the right influencers, work alongside them to create great content – and rinse and repeat.
Author Bio: Michelle Deery is the copywriter for Heroic Search, a linkbuilding agency based in Tulsa. Her content has been featured in Entrepreneur.com. She specializes in writing marketing content that helps businesses boost their profits.