Do you have a plan to start social media marketing on TikTok? You are at the right place. Grow your popularity by knowing TikTok's recent stats to get better results.
TikTok is the fast-growing social media platform that brought a sensation in the internet world. Currently, TikTok is one of the trending social media applications with various exciting features. Any user can create short videos of 15 seconds and can extend up to 60 seconds.
For TikTok, the year 2020 had numerous ups and downs. The second quarter had high popularity with about 2 billion downloads on the TikTok application in Android and iOS smartphones. The performance will be better when you are familiar with TikTok growth.
In this article, we will peep on TikTok's top statistics and facts responsible for individual growth. But before that, you have to be familiar with what exactly TikTok is and its position on people's minds.
An Introduction On TikTok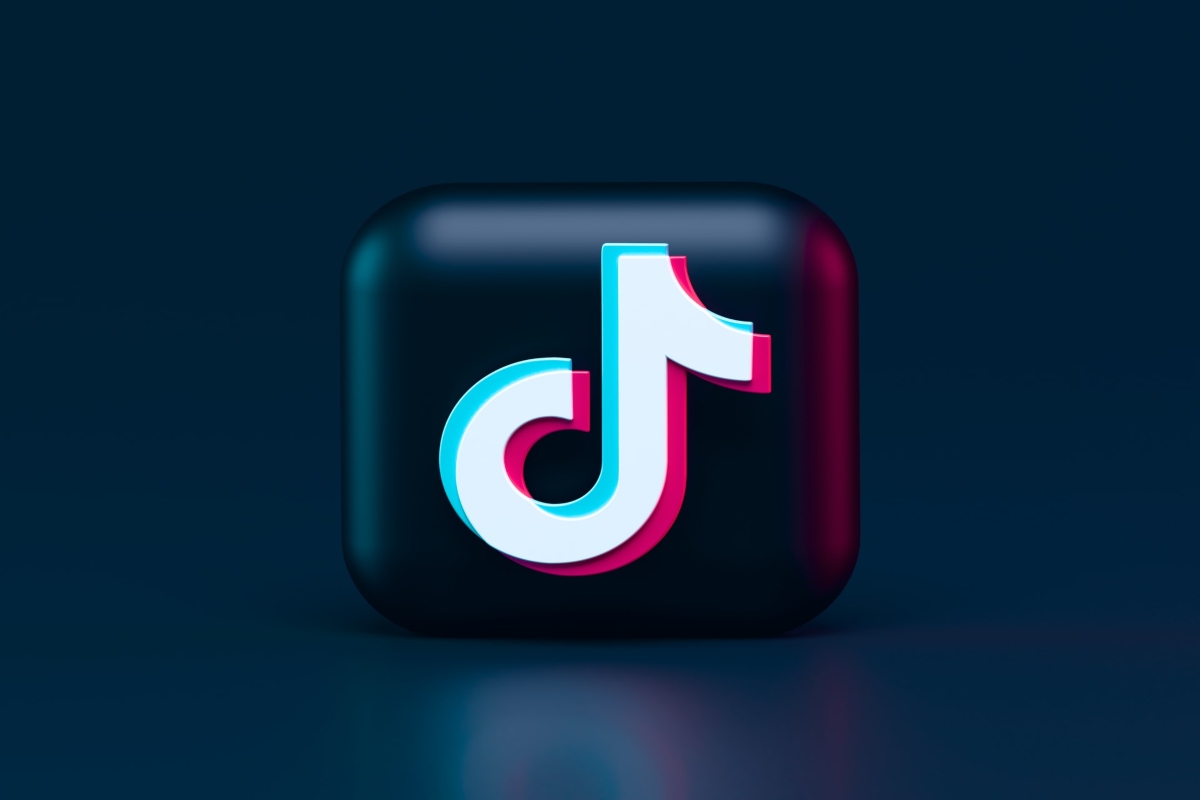 TikTok is an entertaining application with endless opportunities where people share or show their talents in the form of short videos. Unlike YouTube, TikTok allows short and fun bits for the maximum duration of 60 seconds from three to four seconds video.
The origin of TikTok is China, and later named Douyin. After a year, it was launched in major markets as TikTok that lets users share lip-syncing videos. With the user's engagement, TikTok directed towards success by adding popularity.
The notable TikTok features responsible for success are:
Live streaming feature
Video editing tools
QR code scanner
VR-type filters
Green screen features
Social share feature
Messages and notification
Reaction feature
The age requirement to join TikTok is a minimum of 13 years. You can change your account to public or private as per your wish. The following actions decide the engagement of audiences:
Likes
Shares
Comments
Following accounts
TikTok users can achieve the above terms only with quality content.
Come on! Let's look into the top statistics to increase your brand reach.
10+ Amazing TikTok Statistics & Facts
Build the right marketing strategy on TikTok by finding the growth statistics. The following statistics dig a way to start your business and help to land success.
#1. TikTok's Presence In More Than 200 Countries
The availability of TikTok is increasing day-by-day where its presence grows in more than 200 countries in 72 different languages. Initially, TikTok was available in only 150 countries, and in 2020, it reached 200 countries.
With this, estimate the population using the TikTok application. Though India bans TikTok in 2020, in the meanwhile, the usage has crossed over 200 countries.
No matter where your target audiences are present, you can reach them easily by using the TikTok platform in various countries. The above TikTok stats give hope if you are supposed to target international audiences.
#2. Number Of TikTok Users
The users on TikTok remain the critical consideration in terms of statistics. Know the popularity of the TikTok application by looking at the users on this platform.
TikTok reached heights with more than 856 million monthly active users worldwide. Within a short period, TikTom gained large users and became equal to other popular social media sites like Instagram, Facebook.
Daily active users on TikTok are 20.33 million. These stats show you the clear idea to reach large audiences globally.
#3. Most Downloaded Application
In just four years, TikTok became the second most downloaded application from both the App Store and Google Play. There are 2 billion downloads on the TikTok application that beats Facebook, Instagram, YouTube, Twitter, Snapchat, and Spotify. In the fourth quarter of 2019 alone, TikTok downloads reached 220 million.
With the above stats, you will know the importance of TikTok and pay attention to implementing your marketing plan towards TikTok. It definitely leads to success gaining plenty of user's attention.
#4. Daily Average Time Spent On TikTok
The essential statistics on TikTok is also considering the average time spent by TikTok users daily. On average, each user spends around 52 minutes daily performing both actions, such as watching others' videos and publishing their video.
When you compare the engagement rate on other social media platforms, Facebook will be on the top with 56 minutes of average spent time. Next to Facebook, there comes TikTok with entertaining and creative videos.
Since the engagement of audiences is close to Facebook, the power of TikTok is enormous that leads you to success.
#5. Views On TikTok Videos
From the existence of TikTok, the views for videos keep on increasing continuously. Within a year, TikTok gained one million views for the videos in a day and became one of the most mind-blowing statistics. Since people love to watch visual content, TikTok gained popularity globally.
Do you know? TikTok is the first platform to achieve this amount of views in a short period. The quality content becomes the milestone for users to gain views for TikTok faster, providing an excellent opportunity for creators.
TikTok has become an excellent marketplace for creators to show off their talents among millions of people.
#6. TikTok Users Between Ages 16-29
Younger generations are the strong pillar for TikTok growth. Do you know? 69% of TikTok users are between the ages of 16 to 29, which is more than half of the U.S population.
The bulk user base is the good news for innovative brands to tap their marketing on to the younger generation. The Millennials acquired the largest part of TikTok, which became a valuable resource for brands to achieve their goal.
The popularity among youngsters increases because they can explore their creativity and thoughts to various people globally.
#7. U.S Users Are Catching Up TikTok
The good news of TikTok is, the usage in the U.S is catching up to other countries. In fact, the number of US adults in 18 months between 2017 to 2019 has grown by a whopping 550%.
If your target audience lies in the U.S, you can find potential audiences for your brand. Keep your eye on U.S audiences to spread popularity for your brand. However, 65.9 million monthly active users are from the U.S, which lets businesses in that location utilize this platform for marketing.
#8. U.S Influencers Experience Higher Engagement
If you are a brand and your goal is to build an engaging community, TikTok is the right place to achieve it.
From various studies, it shows the engagement rate of micro-influencers on TikTok is nearly 18%. Like other social networks, influencers experience great results with a higher engagement rate on TikTok as well.
If you want to grow potential followers for your TikTok account, join with influencers to gain audience engagement on a large scale without any further thinking.
#9. Most TikTok Users Are Female
Brands need to know the percentage of their target audiences to prepare valuable content fit for their audiences. The reports say that brands or businesses having women as their target audiences are lucky. TikTok statistics reveal that 58.8% of users are female.
But, it doesn't mean that the platform will work for brands having female target audiences. It will give you great results if you target men also. The ratio of male and female users is just close and provides opportunities to connect with various audiences.
#10. Percentage Of TikTok Users Uploading Videos
Recent statistics provide that 55% of TikTok users actually show interest in uploading their own videos, while 68% of users simply enjoy consuming content from various brands and creators. More than half of the TikTok users create videos, so the competition remains higher to bring popularity for your brand.
An attractive and engaging video will make your video visible to your target audiences. When all your videos display a concept, they hit the follow button to enjoy your creativity.
#11. TikTok Users Accessing The App Daily
Another tribute to TikTok with its engaging community is the usage of applications every day. Over 90% of TikTok users are accessing the application either for watching or uploading content daily. It means that 9 in 10 users sign in to TikTok several times daily.
For businesses and brands, it is essential to see the active and engaging users in a platform before planning to market. And TikTok is on its rise, offering you a higher engagement rate with the right strategy.
Wrapping Up
TikTok is generally an effective marketing platform for businesses if they seek out the younger generation. Anticipate development of TikTok with various features and attain success by boosting the right strategies. Know the reasons for TikTok success from the above article and utilize this platform to increase brand awareness.
Enlarge your community for your brand by delivering engaging content and acquire the top place in the mind of TikTok audiences!
You May Like To Read:
Author Bio: Anne Joseph is a passionate social media writer working at Bouxtie. She has strong strategy skills in developing and managing social media campaigns. She loves to make new connections and enjoy the opportunity to work with social media influencers. Start following her on Twitter.