Participating in custom trade shows displays is a superb opportunity to engage with your potential customers, and you would want to stand out from the crowd. You need to make your stand exciting and appealing. It should not only potentially be able to draw the right people by being visible but also convey your company's message succinctly, without going overboard with your budget.
One way to do that is to employ the latest install design technology, probably use material that you can reuse, and use visual and other media that make your message attractive.
Here are a few trends that you should start adapting to make the right impressions at the exhibition in order to increase customers.
 4 Ways to Increase Your Customers in Trade Shows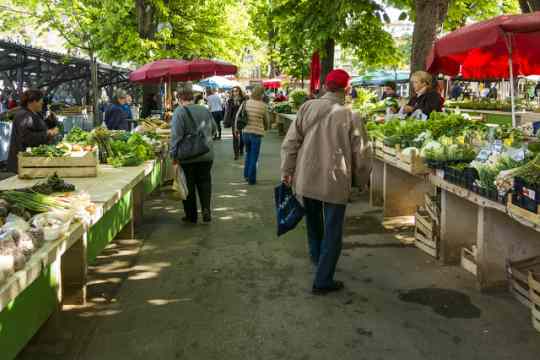 1. Reap the flexibility of aluminum stands
While wood has traditionally been used as the material of choice for creating customized stall design, of late aluminum is slowly replacing it as a preferred choice. Wood was chosen for its flexibility.
However, it tends to take a longer time to build and a relatively larger team of carpenters and decorators to work on it. A slight mistake can lead to waste and errors. Aluminum, on the other hand, offers greater flexibility in assembling. It's lightweight properties also make aluminum panels easier to handle.
In addition, it is easy to use aluminum frames to display fabric graphics, which means that your customized message and branding can be conveniently viewed.
The panels being lightweight can also be quickly joined together and are easy to assemble quickly, in almost half the time from that required for a wooden frame. An aluminum frame also offers the flexibility of reuse as it can be collected and disassembled easily. You do not need to rethink your designs again when you plan to participate in a future event.
If your exhibitor offers you the flexibility of designing your own booth, paneled aluminum can be of great benefit to you. You can use multiple panels as per your needs. Most of these groups are hook and loop receptive, which implies that you can put up your promotional material easily.
2. Employ curved displays
You take a look at any typical exhibition floor, and it would generally comprise of rows of rectangular or squarish shells or stalls.  The monotonous scheme of thinks is typically harsh on the eye, and the visitor tends to get bored.
To stand out, use curves instead. While you may not be able to play around too much with the general orientation and build of the shells, you could enhance the look of your stall by using curvy designs. These come in different shapes and can really give a distinct look, helping you differentiate yourself from your competitors.
The looks are premium, has a futuristic look, and offers you the benefit of additional viewing angles for your displays.
3. Use portable exhibit stands
These days a lot of display units come in a compact format. These offer you the added benefit of easy assembly and the range of products available is enormous. For example, you get anything from hanging banners, to pop-up displays, literature holders, and hanging banners beside a wide range of accessories.
You can pre-design your displays and just carry it along to your booth. They are quite lightweight, and the number of designs available is huge, thus allowing you to present your products and displays in different, distinct ways.
4. Create digital spaces
In today's age of interactivity and conversations, use technology to get ahead of the competition. Your audience probably knows some things about your product. With easy access to the Internet, they would have gathered information about your offerings online.
A static promotional material may not be of much help to them. Instead, offer to demonstrate your products and services. Use digital media like tablets and smartphones to allow your users to view demonstrations. You could use videos to run simulations of your product. If you are into product manufacturing, use technologies like augmented reality to help users experience your product. You could use interactive games to get your message across.
Use Tension Fabric Systems (TFS) to create eye-catching displays. This new technology allows your presentations to exude a vibrancy that sets your professionalism apart from the rest. These seamless panels can be easily scaled and are easy to build and dismantle. The dye-sub printing process is natural and can be developed by anyone offering you the flexibility to easily create and assemble your graphics. And they are almost indestructible meaning that you can reuse them umpteen number of times and even wash them without in any way spoiling their bright, vibrant looks.
Author: Carolette Alcoran