Let's immediately determine that a startup without a business model is nothing more than a simple hobby.
A business model is an important part of any startup as it explains how the business works, the goods and services provided, and outlines how the business can make a profit.
If you are reading these lines, you most likely have an idea for and need to make a business plan for startup. We will consider where to start your search and list all possible business models for startups. Without further ado, let's get started.
Preparation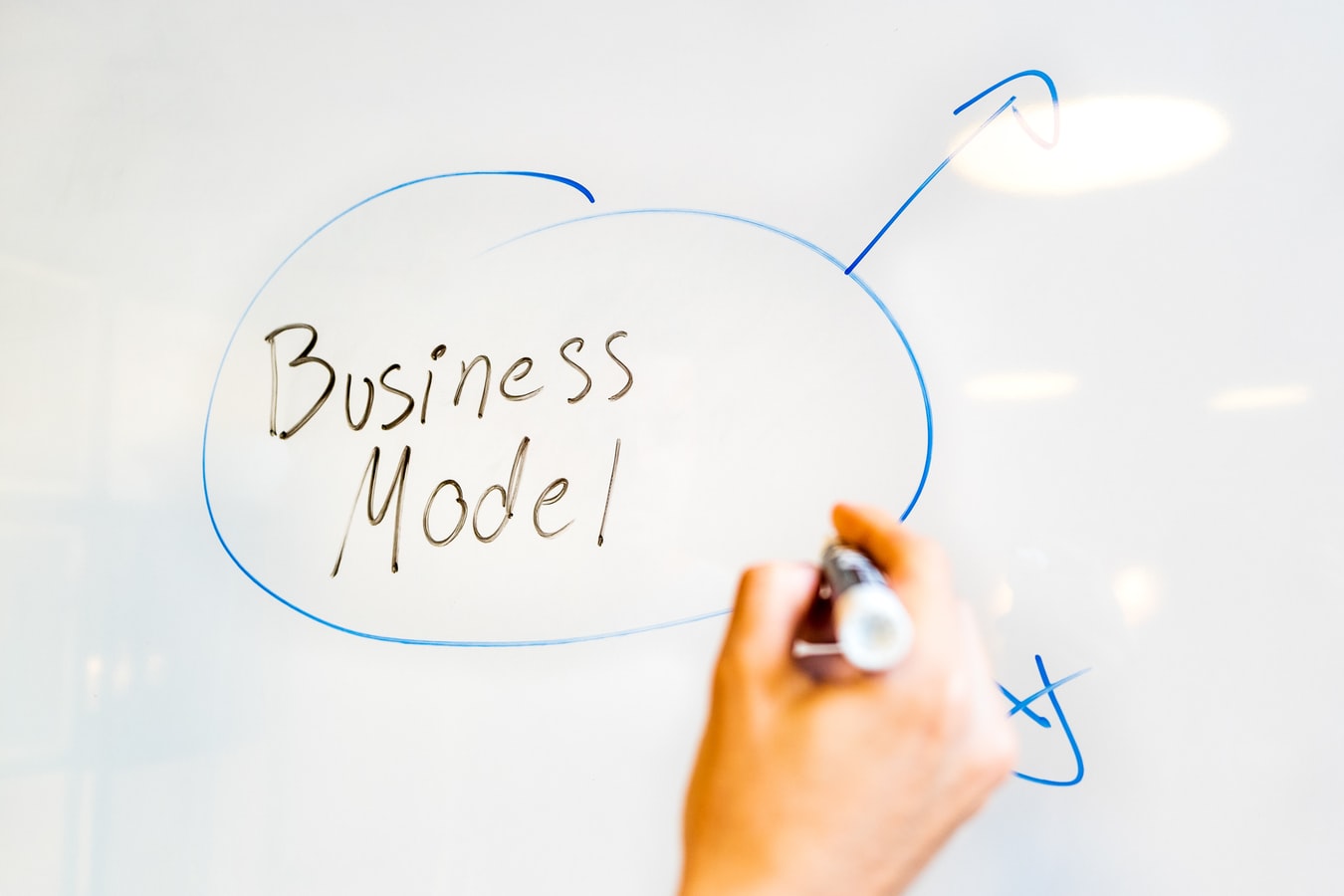 Let's first figure out what the right business model for a startup should answer. Generally speaking, a model is a blueprint that outlines complete information about the services provided, the target market, and the costs that may arise as the business proceeds. There are several questions that the business model for a startup answers:
What value does the business want to bring to the market?
How will this value be delivered?
How can you get income from it?
One part of the business model is the revenue model. In order not to go into details, we will give a simple example.
Facebook provides a platform for people to communicate and works with advertisers. This is the company's business model.
Selling advertising on the platform is the revenue model for this company.
After we have figured out all the nuances, let's move on to the preparatory steps. Before choosing a business model for your startup, there are several vital aspects you must define:
What market is your startup targeting?
Who is your target audience?
Who are your competitors?
What sources of income will the startup have?
Let's take a look at each aspect separately.
Target Market
The very first step on this path is a simple question: does someone need your service or product?
Let's take Uber, for example. When Uber first started out, the taxi market was filled with non-customer-oriented companies offering taxis at high prices. Customers wanted a cheaper and more comfortable option, and Uber took advantage of this need by carving a niche.
Target Audience
The next question you should ask your startup is who will use your service or product?
We'll use an example of a food delivery service like Uber Eats or GrubHub for a simpler explanation. People had to cook food at home before their appearance, which is time-consuming, or eat in various establishments, which may not always be convenient. And after their appearance, these services began to satisfy the needs of this target audience:
People who don't have time to cook
People with children without the ability to leave them alone
Tech-savvy Millennials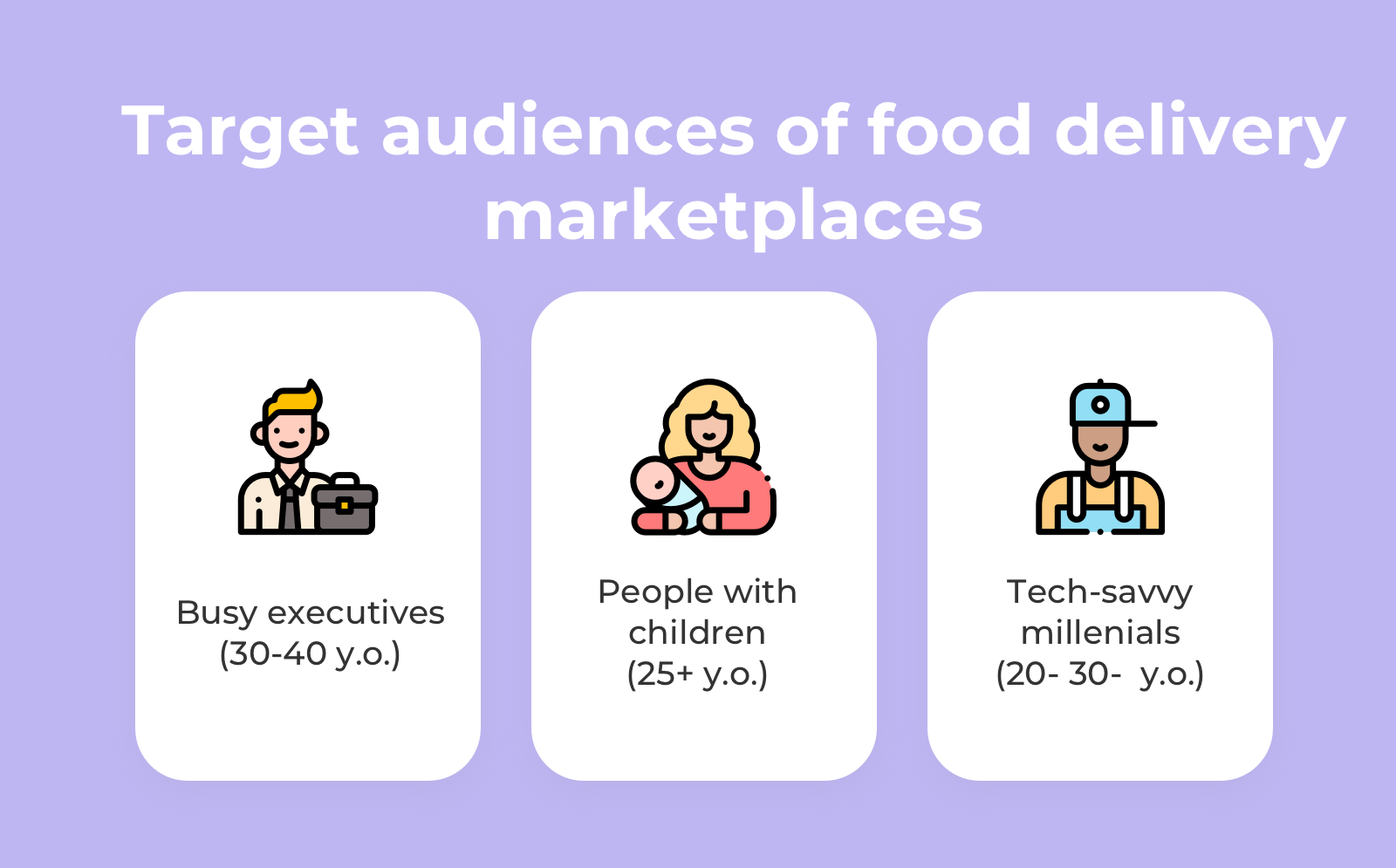 All three categories of people do not have time to cook, and food delivery right to their doorstep is a great solution for them.
Competitors
Most likely, there are already competitors in your target market, and it is important for you to know who they are, how they provide services, and how you should differ from them.
Let's go back to the food delivery service example and imagine that your startup is associated with it. Thus, your competitors are presented below:
Just Eat uses the 'order-only' business model: people choose food from their catalog, and restaurants themselves take care of the delivery.
Uber Eats which works with the 'order & delivery' model: people order food in the app, and Uber's couriers deliver it.
Glovo can deliver orders from restaurants, shops, pharmacies, and so on.
Revenue Streams
It is very important to determine the source of income for a startup. It can be only one, or there can be several of them. Also, it all depends on your startup and the ideas behind it.
Take Amazon, for example, which has multiple sources of income.
The first source is Amazon's main e-commerce store. Amazon has a specific fee that it charges sellers ($39.99 + 10 – 15%) for large sellers and specific fees for small sellers ($0.99 + referral fees and variable commissions). This is the main source of income for the company.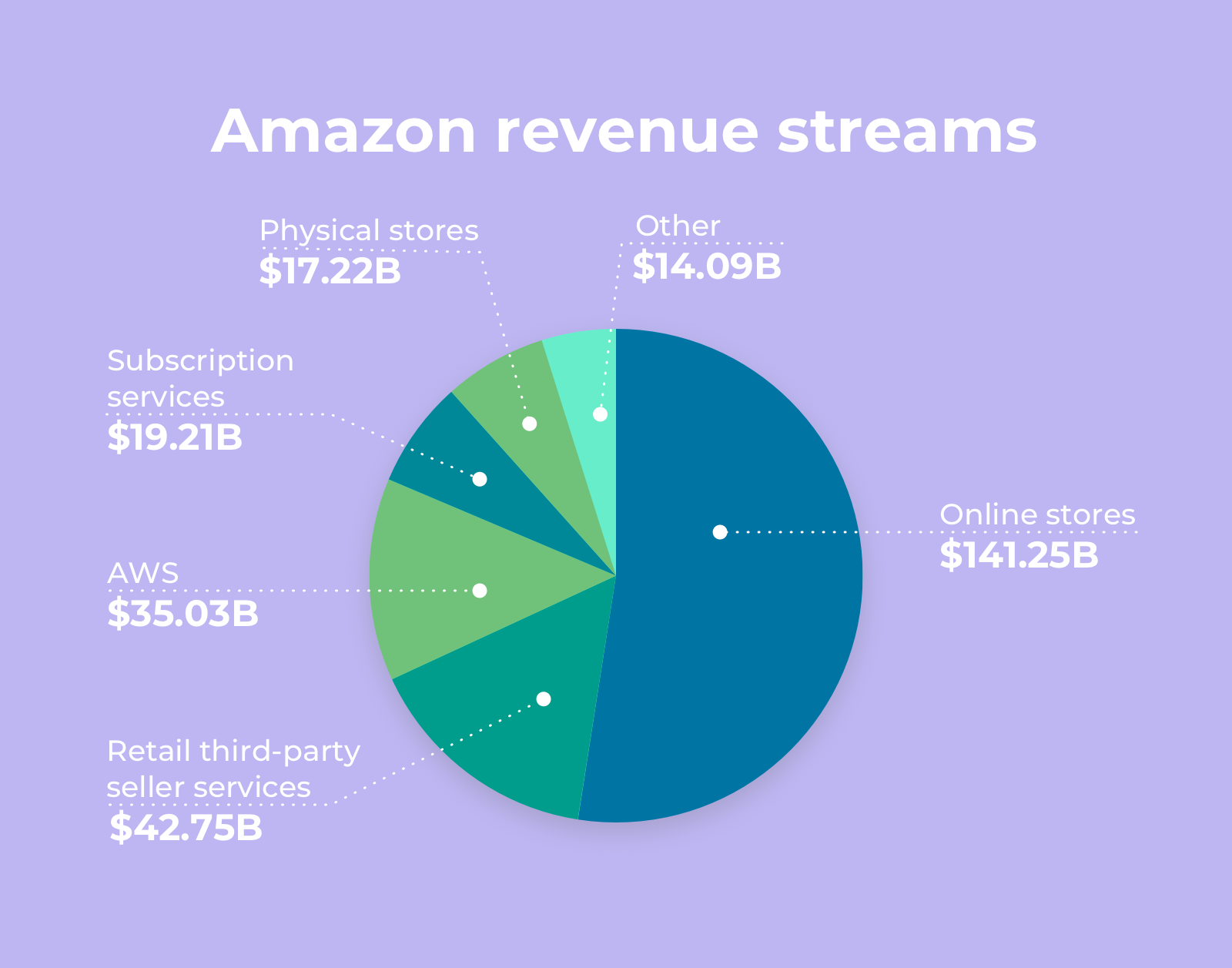 In addition, the company has its own streaming service, Amazon Prime subscription, AWS cloud hosting, and advertising business that rivals Google. All of these are third-party sources of income for the company.
5 Popular Business Models For Startups
Now let's look at five in-demand business models for startups.
1# Freemium Model
This model is quite common, for example, among mobile apps. This model's main idea is that the user uses the product for free, but the user needs to pay to access some functionality.
As an example, we can take the game Candy Crush Saga, which, thanks to this model, brings the creators more than $600,000 per day.
2# Subscription Model
This model is a great solution if you want to give your customers the flexibility of choice. Instead of a one-time purchase, your product is distributed by subscription.
There are many examples on the market. For example, Netflix, Amazon Prime, Adobe, and the New York Times offer users services in exchange for monthly subscription fees.
This model is also distinguished by the ease of forecasting income in the next months since the company has the exact number of signed people and their payment plans.
3# Reseller Model
This model can be confusing with its name. It does not oblige to manufacture and offer goods to customers. The main idea lies in the partner company's representation, making money by promoting and offering its target audience the partner company's services or goods.
For example, the well-known e-commerce platforms Amazon and eBay work in this way, which offer cooperation to various companies and then promote and sell their goods.
4# Advertising Model
The name speaks for itself. This model is always based on a free product. This model's first steps begin with engaging an audience through content or services, thereby building a customer base.
After a sufficient base has been collected, the next step is to contact advertisers and further cooperation with them.
5# Sharing Economy Model
The on-demand model is a fairly popular business model. For example, in the Airbnb application, landlords provide services to applicants for rooms or apartments, and the application is only an intermediary between them. This is the on-demand model principle.
Wrapping Up
We've covered everything you need to know about startup business models. From now on, you're armed with knowledge and ready to pick a model for your own startup.
Read Also:
Author's bio: Vitaly Kuprenko is a writer for Cleveroad. It's a web and mobile app development company with headquarters in Ukraine. He enjoys writing about technology and digital marketing.