Technology is one of the biggest drivers of change in the world, with most industries being forced to constantly adapt to the evolving world.
Healthcare is certainly one industry being impacted and having to be continuously agile as technology evolves. But in saying that, it has been one industry that has lagged behind in transforming, compared to others.
In fact, only 7% of healthcare companies have stated that they have gone digital, compared to the 15% in other industries. The potential digital growth in healthcare for the next few years is unmatched.
It is estimated that health spending will top $5 trillion by 2026, and with all of this investment, it is predicted that technology is going to play a larger role in the next few years.
So, what has evolved on the digital front for healthcare and what can practices and companies start implementing right now?
We took a look at some of the key developments and how they will ease the day-to-day practices in the healthcare industry.
5 Digitalization is Changing the Face of Healthcare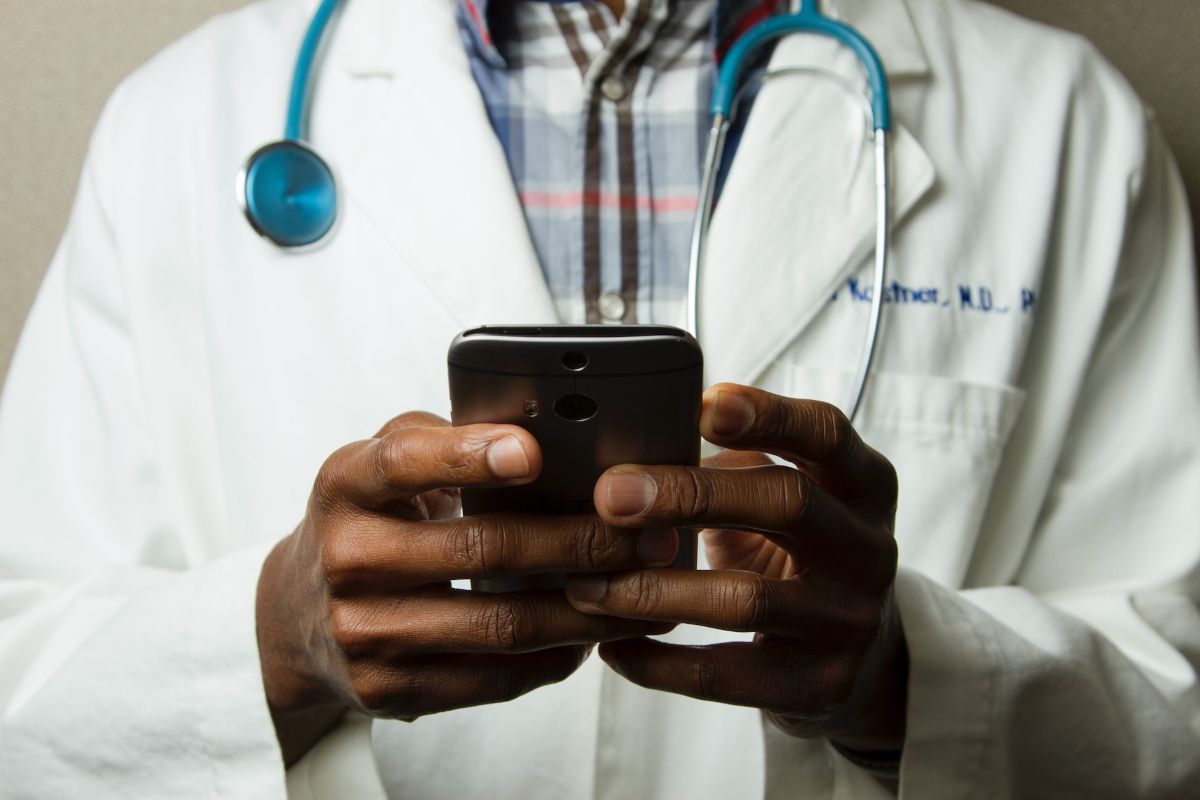 1# Digital Practice Management
We kick off with the digital management of a practice. Historically, practices have been managed with booking a physical diary/booking system. But luckily, technology has stepped in and has streamlined the entire process for healthcare professionals.
The latest practice management software allows professionals to manage everything from their bookings to client information and notes, to patient correspondence. Everything you need to effectively manage your practice is in one, digital spot and you are able to quickly and easily pull up vital client information in a second if needed.
With a good hospice software, billing, bookings, client portals, and appointment reminders are all in one convenient place. This means that healthcare professionals have more time to treat and manage patients instead of doing their administration.
2# Heightened Security
Security needs to be a top priority for all types of industries, healthcare included. Not only do practices need to protect their physical property, equipment, and staff, but their vital data, information, and patient information too. Luckily, technology has allowed for security and protection to be heightened in most practices.
Aside from alarms and security cameras, security technology has evolved to include access control, Digital/IP based DVR and NVR CCTV, intruder detection, CCTV, and video analytics. It is highly advisable for all health professionals to also take extra steps to secure their digital information and data.
Having a secure server room, for example, means that critical patient data is carefully stored and protected at all times. For increased security, it is highly advisable for personnel to be restricted from entering the room.
Access control and measures like identification tags with an ID lanyard add that extra layer of protection and control of who is accessing your vital information.
3# Cross Physician Communication
Technology has also allowed professionals to be able to contact each other quickly and in real time. Different patients have different needs and may need the insights and advice of other specialists.
Historically, this has been a tedious exercise, with the patient having to travel back and forth from doctor to doctor, however, with new technology, this process is made more effective and efficient and saves both the patient and physician's time.
Constant streams of communication should be kept open for the patient to receive the best medical care and treatment for their recovery.
This also heightens the communication between the physicians and the pharmacist to ensure that the correct medication and dosage is being given to the patient.
This continuous tap of communication and access to real-time data will mean that progress can be tracked from various professionals and next steps planned for the patient's treatment.
4# Wearable Medical Devices
Taking a step out of the actual practice, we thought we would touch on how wearables are evolving to become critical healthcare features globally.
Wearable devices can now provide real-time information about a patient's condition and can even create alerts and summon emergency services if there is a life-or-death situation.
In fact, devices have been developed for very specific conditions and can monitor a particular area on an ongoing basis. Currently, there are a number of devices on the market to deal particularly with the following:
Heart rate sensors;
ECG monitors;
Exercise trackers;
Sweat meters, for diabetics to monitor blood sugar levels;
Oximeters which monitors the amount of oxygen carried in the blood, for patients with respiratory diseases;
Biosensors;
Blood pressure monitors.
The list is continuing to grow as technological breakthroughs are made and are even becoming more and more affordable and accessible to patients globally.
Devices like smart watches for example can currently monitor your heart rate and will send an alert. They can also alert you if you are in an overly noisy area, to maintain your hearing.
5# Virtual Reality and Appointments
With the increased use of virtual and video calling, it has become easier and easier for doctors to see patients without them leaving the comfort of their own home.
In fact, remote consulting has skyrocketed in popularity in the last few years. With the onset of COVID-19, the number of virtual and tele visits could jump past the one billion mark, with 91% of patients opting for a tele visit.
Online diagnosis has increased significantly over the last decade, with mobile penetration aiding self-online diagnosis. And, in many cases, these patients would rather confirm these with the practitioner online than face to face.
Video conferencing is helpful for more minor cases like flus, congestion, coughs, and rashes, as well as mental health assistance. Therapies can be conducted online in a scheduled slot.
Virtual reality has also become a viable option for treating patients. It is currently being used in healthcare to manage surgery preparation, manage illnesses and pain, as well as patient education.
Virtual reality can be used to assist patients suffering from autism, Alzheimer's, and mental health challenges.
Last Thoughts
Technological developments in healthcare do not only end there. Predictive analysis and big data can be used to identify possible outbreaks, types of diseases, and even expected symptoms.
AI and machine learning are two of the most anticipated technologies in the healthcare sector due to their predictive qualities. Big data, for example, can be used to improve real-time alerts, electronic health records, patient predictions, and patient engagement.
The more data, the more healthcare professionals can have a deeper understanding of what they are dealing with.
You May Like To Read:
Author: Viktor Zdraveski