Healthcare is a dynamic industry and hiding a lot of future opportunities. But the concerns of cost, complexity, and uncertainty can make this industry unnerving one (Mckinsey). Whether you're an investor, businessman, entrepreneur or innovator, you should try your luck because the healthcare opportunities are about to grow exponentially in the future.
Here, I'm going to share a list of healthcare business ideas that may inspire you to start innovative tech-based healthcare startups and become rich in short time. Before I start delving into the list, let me share you some important healthcare statistics for better understanding.
According to Global Healthcare Industry Outlook (2018) report, the global healthcare sector will enjoy 4.82% growth rate during 2018 and it is expected that growth rate will increase in the upcoming years. In the report, it is concluded that Artificial intelligence, Big Data Analytics, Internet of Medical Things (IOMT) and robotic inventions will bring innovation and reshape the healthcare industry. According to WEF, leveraging innovation will assist healthcare practitioners to assist more patients in the future. In this regard Word Economic Forum highlighted 5 key trends that will reshape the future of healthcare such as Immuno-oncology, Gene Therapy, Personalised medicine, AI, and Wearable digital devices. Similarly, The wearable markets is exploding these days. Business Insider reports that wearable market is expected to increase 35% by 2019.
It means that the future of healthcare is bright. New opportunities will come for medical as well as for tech entrepreneurs.
Let's start and discuss healthcare business opportunities one by one.
25 New HealthCare Business Ideas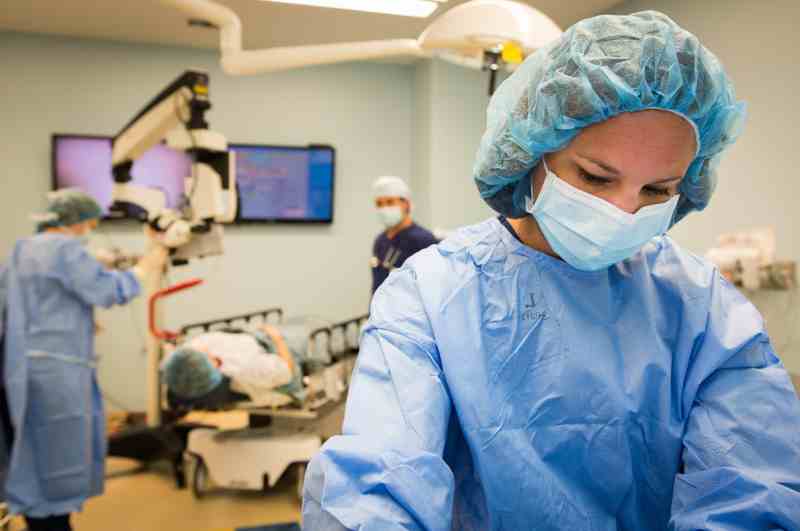 1. Medical Transcription Services
Internet has opened a lot of ways for people to make money online. From freelancing to setting up your own eCommerce site, all you can do with the help of internet.
Similarly, you can also start home based medical transcription services business. All you need is to become virtual assistant and turn the doctors and nurses' prescriptions into digital notes. Patients can easily save these digital prescriptions for their medical records.
At the same time, you can also develop similar apps for medical transcription services. You can make money through selling your subscription or you can sell your app on one-time bases.
2. Connecting Doctors and Patients
Uber and Airbnb are businesses that are based on sharing economy models. These are internet applications that connect buyers and sellers at their platforms and they charge nominal commissions from each transaction.
You can also make similar application where local doctors, physicians, ambulances can be listed, and patients can easily explore and acquire their services.
3. Medical Record Management
Maintaining a medical record is hectic work. If you are a good software engineer and able to build good medical record management software, then you can sell it to hospitals, clinics, medical labs and even sole practitioners.
At the same, you can also get complete outsourcing projects because it is difficult for sole practitioners to bear inhouse costs.
4. Introducing New Medicines
With the arrival of ebola, bird flu, swine flu and zika viruses, doctors, professors and chemists introduced new vaccines to protect patients from deadly viruses.
If you are a good chemist or biologist, then you can do research and introduce new formulas, vaccines and even medicines to cure diseases. All you need is to conduct great research and patent your research work so that you can reap the reward in the future.
There are still some diseases such as cancer that need new medicines and vaccines at affordable cost.
5. Medical Billing Services
According to Market Research Engine, the market size of Medical Billing outsourcing will be increased to $16 billion by 2024.
Medical Billing is a payment process/practice in the United States. The healthcare providers submit and follow up their claims from health insurance companies in order to get their payments against medical services rendered to patients. There are several tech companies offering their medical billing services through selling their medical billing software in the United States.
This market still need improvement in the billing process and more tech entrepreneurs can bring innovative solutions. For big software houses and tech companies, it is golden opportunity to start new med-tech product.
6. The Supplies of Medicines & Equipment
Do you know that the market worth of Medical Supplies will be $136.63 billion by 2021? It's true. The report of Medical supplies revealed that the market worth of this industry will be increased to $136.63 billion by 2021. It will be tremendous expansion of this industry.
The people disabilities, seniors, and other patients having chronic illnesses have an ongoing need for medical equipment and supplies. Medical equipment and supplies may include braces, walkers, bedpans and more. There is also a market in offering health tests to consumers to help them understand their own health needs without requiring a doctor's visit. An example of this type of company would be BodyHealthIQ.com.
7. Health care Business Ideas in Manufacturing
Apart from the blend of medical and tech business, there are still growing need of healthcare products such as Aloe Vera Gel, body oil, coconut oil, diaper, disposal injection syringe, empty gelatin capsule, hand wash products and healthy drinks. You can also produce/manufacture or supply these items to buyers and grow your business.
8. Healthcare business opportunities in Retail
As the population is increasing day by day, the health-related issues are also increased. This trend created a rise in the demand of quality healthcare services. To fulfill these demands governments from all around the world spend and grant millions even billions of dollars but still the demand is not fulfilled. If you have a medical background, you can fill this gap by starting following business:
Diagnostic Centre
Fertility Clinic
Eye Clinic
Medical Equipment Store
Medical Shop
The above businesses you can start from small to medium investments.
9. Alternative Healthcare Startups
Apart from normal healthcare businesses, there are other alternative and traditional healthcare startups i.e. massage therapy and acupuncture, which you can launch in your area. Please note that the requirements for starting these types of healthcare practices may vary from state to state.
10. Big Data & Analytics
The business and financial industries are already enjoying the big data revolution. Similarly, big companies are also investing on big data to revolutionize the health-related industries. Try to figure out gaps in this niche.
11. Drug Development
Conducting research is time consuming as well as it requires a lot of funds. If you are running a pharmaceutical company and share your data with new researchers, then it can decrease the cost of research and help them to develop new drugs. It will be win-win situation for both parties i.e. small players as well as for big companies itself.
12. Figuring out and Predicting Patients' medical needs
For Physicians and healthcare providers, it is difficult to figure out and predict the patients' needs in some cases. It is a time-consuming work.
With the use of some big data tools, physicians can not only highlight the risk factors associated with the health of the patients, but they can also monitor the health condition of patients. Like Optum, there is still need of other big data tools to predict the patient's medical need.
13. AI and HealthCare
Just like other fields, artificial intelligence is also helpful for healthcare sector. Numbers of startups are using artificial intelligence-based software to improve healthcare services.
They are using AI tools with machine learning features to detect complex diseases. It is a growing niche and techpreneurs can disrupt the market.
14. Improve Medical Research
From last few decades, numbers of new diseases came and effected people. Medical research is very important to find the solutions of the problems.
If you are a good researcher, you can contribute to medical studies. You can also patent and sell your research to medical organizations.
At the same time, you can also start medical research Centre to improve healthcare sector.
15. AI and Insurance Fraud Detection
As mentioned above, artificial intelligence is improving the business, finance and healthcare Centre. Similar, AI is also helpful for fraud detection in insurance industry. Sometimes, it becomes difficult for the insurance experts to detect fake claims and frauds.
Employing AI tools with the access of all data i.e. what information should be used/crawled for analysis and delivering results, can greatly help the insurance companies to detect fake claims and frauds. These types of tools will be great demand in the upcoming years.
16. Blockchain and Smart Contracts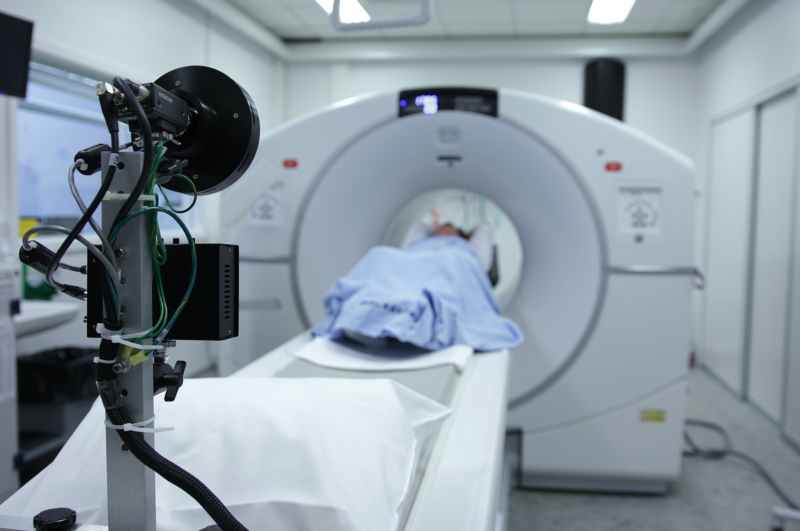 Likewise, AI and machine learning, Blockchain is also disrupting almost every industry. It is also possible to integrate new technology i.e. smart contracts to improve the drug testing for both practitioners and patients.
With highly secured technology and encrypted with blockchain, companies can attract and motive employees to participate in drug testing trials with privacy and fairness. There is also great demand of such tools which much be encrypted with blockchain.
Read Also:
More Business Opportunities in Heath Sector
Similarly, there are also other healthcare / medical business ideas and opportunities you can pursue with little to high investment. Some are mentioned below:
17. Building 3D Printing Specialized Equipment's for surgery
18. Blood testing and bank
19. Building Robots to manage medical tasks
20. Health Finance Planner
21. Starting a Health Insurance Agency
22. Making Wearable Technology Devices
23. Opening of Childcare & Eldercare Centre
24. Veterinary Clinic
25. Starting a Retail Pharmacy Store
26. Opening a Maternity Centre
27. Start Blogging, discuss medical issues and make a living
28. Medical Cleaning & Waste Disposal Business
29. Start a Healthcare Management Organization (HMO)
30. Starting a Wellness Centre
31. Starting a Medical Waste Recycling Centre
32. Healthcare / Medical Consultancy Business
No doubt there are numbers of other healthcare business ideas and medical business opportunities you can pursue, but investment, skills and licenses/certifications are required to start a business. The outcome of this article is that the tech based healthcare businesses will enjoy more success in the upcoming years as compare to traditional ones.
So, what type of business you're going to start?
Related: