In the 21st century when most individuals not only have smart phones, PC's and laptops, but also tablets, smart watches and personal data agents (PDA's), technology surrounds us around-the-clock.
Access to items like recipes, movie times and dating sites all the way to vacation destinations, craft ideas and healthcare information is readily available and at our fingertips.
Cutting-edge technology has accelerated in recent years and modern-day research has become unbelievably simple to obtain. Factor in the speediness in which we obtain information and it's easy to see how most would say they couldn't live without today's technological knowledge.
The ever-changing advances in technology have now made it easier than ever to receive healthcare while remaining homebound. For seniors who live in rural areas, have transportation issues or those suffering from a chronic health condition rendering it difficult to leave the house, telehealth has become a prevalent way to provide patient care.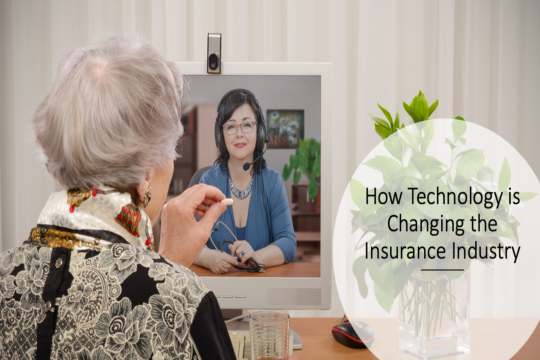 What is Telehealth?
Telemedicine allows patients to obtain healthcare information from medical professionals. Physicians can evaluate, diagnose and treat patients virtually from the peace of their own home.
There is a variety of methods in which telehealth can be utilized by patients, which include:
#1 Live Video Conferencing 
Allows patients to listen and interact with their medical practitioner for a diagnosis, medical advice and treatment options.
#2 Remote Patient Monitoring (RPM) 
Personal health information can be transmitted from the patient to their healthcare provider by using a mobile medical device. The purpose of the device is to perform routine tests that the information is then sent back to the physician in real-time. Examples of RPM:
Blood oxygen saturation levels
Blood glucose levels
Heart rhythm/rate
Blood pressure
Pulse rate
Breathing rate
Patient movement
Skin temperature
3# Mobile Health
Healthcare information is provided to the patient using a mobile device and/or other wireless technology. Education on preventative care, epidemic surveillance, treatment options, healthcare support, infectious outbreak tracking, medication reminders and chronic disease management can all be easily delivered with mHealth.
Telehealth will enhance healthcare by broadening how virtual healthcare and education are delivered. Basically, telehealth allows for patient/physician communication, education, advice, intervention, reminders, monitoring and remote admission that will be beneficial in helping to manage healthcare.
Benefits of Telehealth
There is a variety of reasons why telehealth is becoming increasingly popular. As most people are busy and left with little free time due to everyday life, some examples as to why telehealth is the preferred option are:
More convenient as patients prefer easy access to their healthcare provider.
On-demand care without the usual wasted time between travel and wait times which leads to…
No waiting room lobbies, thus eliminating the potential of spreading germs and becoming ill from another sick patient.
No lost time from work which means money is saved in the long-run.
Speaking of saving money, travel expenses and inpatient and outpatient copayments can be altogether eliminated by using telehealth services.
Those who live in remote areas and don't have easy access to a physician can easily connect with doctors all over and in all different specialties.
Telehealth reduces the need for unnecessary, non-urgent ER visits.
Virtual visits with their doctor can reassure patients that their physician is readily available, which ensues confidence and builds on the doctor/patient relationship.
Patients can report early warning signs, have questions answered and have routine follow up appointments with their physician, which otherwise may have been ignored, due to the inconvenience of having to go to the doctor. This can all be discussed via telemedicine without ever having to leave the comfort of their own home.
Easy and convenient. You can consult with your physician simply by logging onto your computer or facetiming from your mobile phone.
Overall, telehealth offers patient-centered approaches and quality patient care with an overall satisfaction for those utilizing this handy, cutting-edge service.
Telemedicine and Senior Healthcare
As we age, it's a given that our health declines. Factor in that the United States is one of the unhealthiest countries in the world, medical conditions like heart disease and diabetes can easily be the result of a poor diet.
With chronic health conditions, telemedicine can provide routine monitoring and care to patients from their healthcare provider. Telemedicine can improve communication between the physician and patient and referrals to a specialist can be carried out all while sitting in your own living room.
Additionally, those seniors who have difficulty leaving their homes due to a chronic illness or transportation issue, telemedicine fixes that issue, virtually leaving no excuse to go untreated.
Family members can also benefit from telemedicine as they can conveniently connect to the doctor and stay in the loop regarding their loved one's medical condition(s) and treatment options. Also, caregivers can be given precise instructions on how to carry out simple tasks for their elderly patient, leaving little room for misinterpretation or mistakes.
ER visits and hospitalizations are also drastically decreased as preventative care is a common practice with telemedicine. With less frequent hospital visits, seniors who already have a weaker immune system, are at a lesser risk of contracting other illness often found in the ER waiting room. This leaves them at an advantage over those who opt to see a physician in person.
Another plus for seniors is that most insurance companies cover telemedicine,  including Medicare Part B. Having insurance coverage to use remote monitoring devices and for online consults can save money as there are no out of pocket costs associated with office visits.
Final Words
And lastly, telemedicine services are available anytime you need it. Most of the time the services are offered, around-the-clock, 24/7, which reduces doctor's office, ER and walk-in clinic visits. Being able to talk to your physician immediately, day or night, is yet just another reason as to why telemedicine is a valuable and reassuring service for seniors and everyone else!
Read Also:
Author Bio: Jagger Esch is the President & CEO of Elite Insurance Partners, a senior healthcare learning resource center. As a young entrepreneur and seasoned insurance expert, he has a passion for helping people. Since the inception of his first company in 2012, he has been dedicated to helping those eligible for Medicare by providing them with resources to educate them on all their Medicare options. Jagger lives in the Florida sunshine state and loves boating with his family on the weekends. Follow him on TW, LinkedIn & INC 5000.