The heating, ventilation, and air conditioning (HVAC) system plays a critical role in any commercial or office space. Whether it's your own office space or a commercial building rented out to your businesses, a well-functioning HVAC system is essential to keep the air clean, as well as ensure consistent and comfortable temperatures.
That said, if your commercial HVAC has seen better days and you want to replace it, you'll need to rely on the experience of professional HVAC contractors to do the installation for you.
And with the plethora of HVAC companies available today across the United States (US), how can you find the right one? This post shares valuable tips and factors to consider when looking for the right HVAC contractor to hire for your office. Continue reading to learn more.
How To Choose The Right HVAC Contractor For Your Office?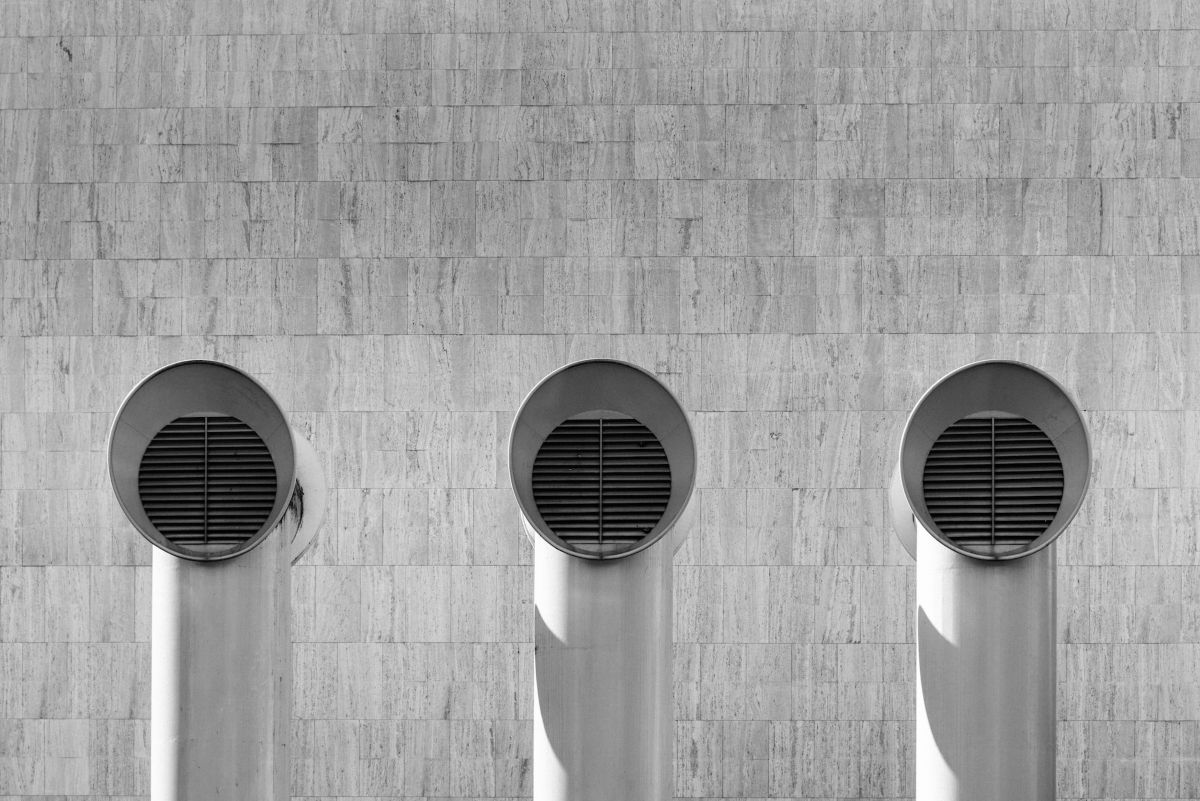 1. Check The Service Area Coverage Of The HVAC Contractor
Consider hiring locally from a pool of HVAC contractors based in your city or community. If you have multiple office branches, you want to take into consider how broad the HVAC contractor's service area is and if they can service other office locations that you have.
Generally, if you fall outside an HVAC company's service area, they may bill you additional transportation fees. In addition, choosing an HVAC contractor outside your local area means slower response times. As such, looking for a service provider closer to your office is always the best option.
Fortunately, it's easy to find local HVAC contractors online. If your company is based in Winchester, Virginia, you can type in 'Winchester HVAC' on Google and you'll get a list of reputable contractors in that area.
2. Check For The Qualifications Of The Contractor
A reliable HVAC contractor has the right qualifications and licenses to ensure quality services and client protection. In most parts of the US, including Winchester, commercial HVAC is a regulated profession. Most states will require individual HVAC tradespeople and contractors to have the necessary certifications and licensing to be allowed to work and operate.
Please note that each state or area has its own licensing and certification requirements. So, to ensure that a contractor carries the proper qualification, check with your local area's regulations.
Generally, a commercial HVAC company should have the necessary business permits and licenses. Further, their individual worker should have completed HVAC-related coursework or finished training in a trade school. They should carry the necessary license to install, replace or repair commercial HVAC systems too.
By choosing a qualified and licensed commercial HVAC contractor, you can ensure that they have the necessary knowledge, skills, and training to deal with commercial HVAC projects you need done.
3. Weigh In Their Reputation And Experience
A stellar reputation and solid experience can take an HVAC contractor a long way in the game. The best HVAC company has several years of experience and has an outstanding reputation. Generally, the longer they've been in the HVAC industry, the higher chances they can provide quality work.
Whether you need to install several units in a newly constructed office or want to keep up with regular commercial maintenance, an experienced commercial HVAC can take on any HVAC-related project.
In addition, look at the track record of the HVAC contractor along with their previous clients' satisfaction reviews. Most HVAC companies feature stellar reviews from their clients on their website. That said, you should also check for third-party websites to see unbiased and genuine reviews from real customers.
4. Ask About Their Insurance Coverage
Even the industry's best and most highly rated HVAC contractor can commit mistakes. Consequently, accidents can happen anytime, regardless of how careful a contractor may be. That said, errors and accidents can be quite costly and problematic for business.
To ensure peace of mind, you want to hire an HVAC contractor with the proper insurance. With the right insurance, you can protect yourself and your business' best financial interests.
For instance, if one of the HVAC company's workers inflicted damage to your business' property or got injured while doing HVAC work on your office space, a good insurance policy can protect you against claims and lawsuits.
5. Look For Service Guarantee And Product Warranty
Aside from their insurance coverage, you should also ask an HVAC contractor about any guarantee or warranty on their services and products.
A good service guarantee and product warranty help protect you against future issues due to poor quality work or faulty or defective parts and materials. For instance, if your commercial HVAC system was installed improperly, you can rest assured that the contractor will send their workers to re-do the job for free.
Also, some HVAC contractors sell the necessary parts for HVAC repair. When they use a defective product that causes malfunctions in the system, the best contractors will come back and make the necessary part replacement without additional fees.
6. Consider The Cost
Cost will always be a significant factor to consider when choosing an HVAC contractor, especially for businesses. The best HVAC specialist will provide transparent pricing before starting to work on your commercial HVAC system.
While they can provide a rough estimate over the phone, a reliable HVAC contractor should visit your office and physically assess the work needed before committing to a job.
Generally, you should be greeted by uniformed HVAC professionals with well-serviced, branded vehicles. During the visit, take note of the contractor's service quality, professionalism, and communication skills.
This is also a good opportunity to ask questions, particularly about payment and service rates. Some contractors charge on a per-hour basis, while others charge by the project. Don't be shy to ask about special discounts, rebates, and promotions for their services, especially if you're having a major HVAC project like the installation of several systems.
Make sure to compare at least three estimates before deciding which contractor to hire.
Takeaway
There's no denying the importance of a commercial HVAC system in today's modern offices, keeping your employees comfortable all year-round while ensuring that clients and guests have a pleasant visit in your office.
That said, whether your HVAC system suddenly stops working or you want a brand-new commercial HVAC installed in your office, you need to look for a reputable commercial contractor. Remember the abovementioned factors and tips to ensure you hire only the best commercial HVAC company with the right experience and qualifications to provide top-notch HVAC services.
Read Also:
Anthony Stark: Anthony Stark is a professional HVAC contractor based in Manhattan, New York. They've been in the industry since 1991. They share their skills and knowledge in the HVAC industry through guest blogging. They're also a techie and loves to be among the first to find out about new technologies and trends.