Working from home is a rewarding but challenging experience. It provides the flexibility to manage your work schedule while allowing you to work from the comfort of your home.
On the other hand, it can be easy to let yourself loose in terms of presentability, punctuality, and other seemingly little yet important things.
Therefore, this guide is here to help you restructure your remote working atmosphere and make a professional impression, no matter whether you're a small business owner or working for a particular company.
7 Ways To Make a Professional Impression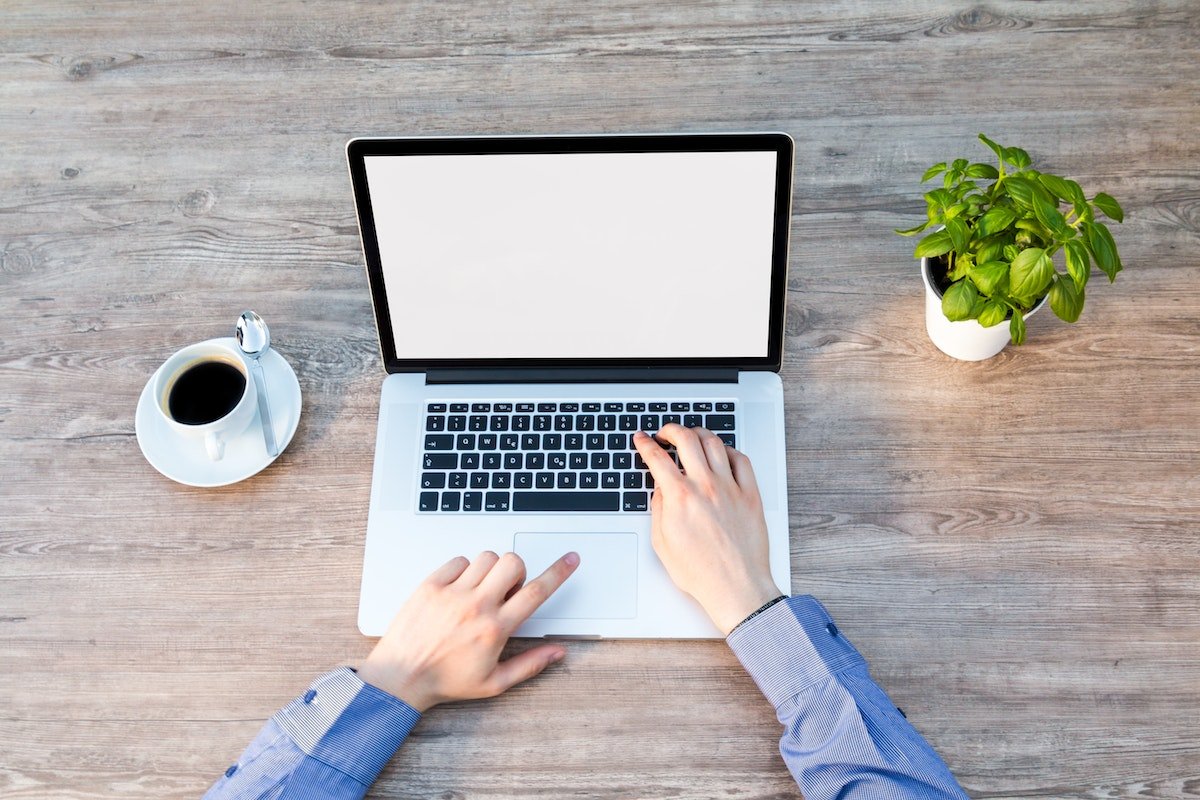 1. Put Some Effort into Your Office Workspace
Your office space is an essential part of your work-from-home experience. It's vital to create a comfortable workspace that's also conducive to productivity. Keep your desk clean and organized to focus on your work without distractions.
Try decorating your workspace with items that inspire you and make you feel more at home. Also, make sure to invest in a comfortable chair that supports good posture, and consider adding plants or artwork to make your workspace more inviting.
2. Dress to Impress
While working from home provides the freedom to work in your pajamas, it's crucial to remember to dress professionally to maintain a good work ethic.
Dressing in work attire can also boost your confidence and help you get into the work mindset. Furthermore, dressing professionally will also prepare you for unexpected video calls or online meetings.
3. Invest in a Quality Noise-Canceling Headset
A high-quality noise-canceling headset can help you stay focused and productive during work hours. It will block out distractions from outside noises, such as traffic, children playing, or neighbors mowing their lawns.
Additionally, a noise-canceling headset will allow you to hear your colleagues clearly during video calls, improving communication and productivity.
4. Curate a Professional Background
Having a professional-looking background for video calls or online meetings is important. Therefore, ensure that your background is clean and clutter-free.
Consider hanging a neutral-colored sheet or a backdrop behind you to create a professional appearance. If you prefer a virtual background, select a professional-looking background that's not distracting or offensive.
5. Be On Time
Being punctual is crucial when working from home, just as it is in a traditional office environment. Make sure you're ready to start work on time and avoid being late for online meetings or video calls. Punctuality is a crucial component of professionalism, demonstrating that you respect your colleagues' time.
6. Be Proactive with Your Work
When working from home, stay motivated and focused on your tasks if you want to make a professional impression.
Being proactive with your work means setting achievable goals and deadlines, prioritizing your tasks, and taking the initiative to get things done. Staying organized and keeping track of your progress can help you stay on track and ensure that you meet your deadlines.
7. Set Clear Boundaries with Family and Friends
When working from home, separating your work and personal life can be challenging. Setting clear boundaries with your family and friends can help you create a professional work environment and prevent distractions.
Let your loved ones know your work hours and that you need to be free of distractions during that time. Additionally, avoid multitasking with personal tasks during work hours.
Tips For Small Business Owners Working From Home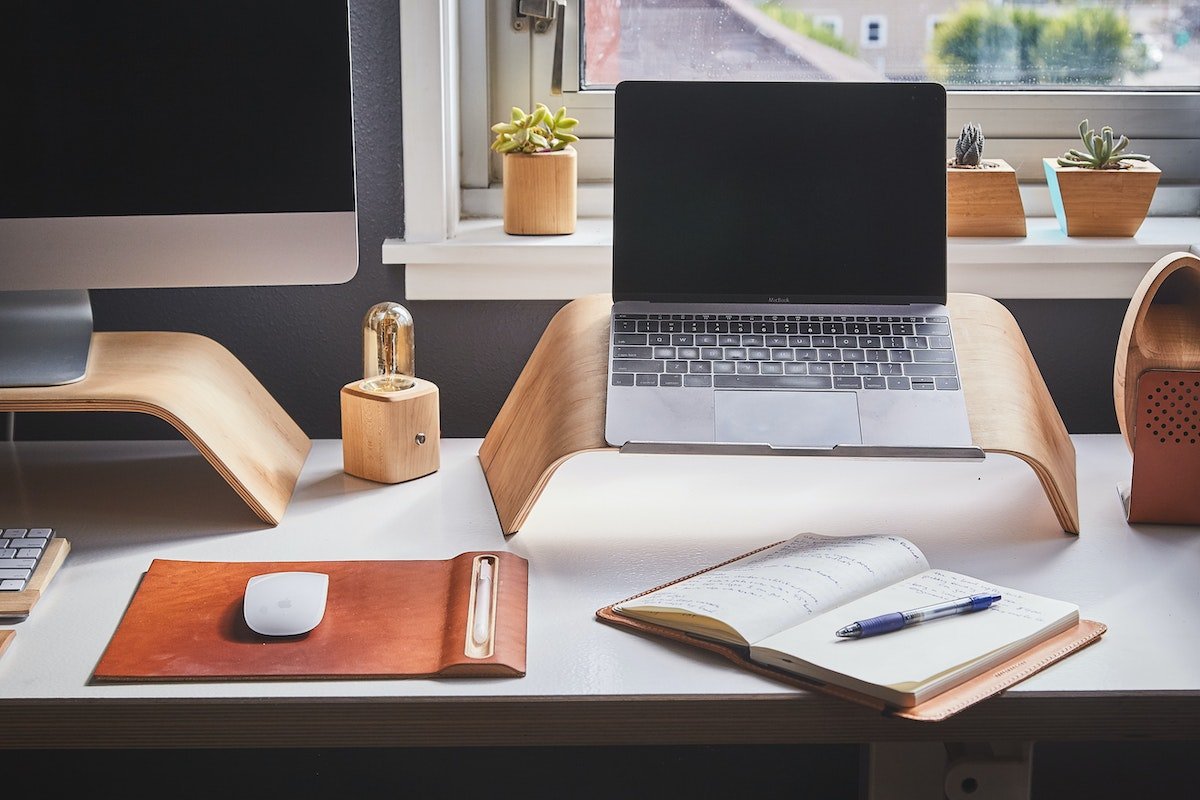 If you are a small business owner working from home, it's important to not only maintain a professional image with employees but also with clients:
Have a professional email signature with your business name, contact information, and social media links.
Use a virtual meeting platform that's user-friendly and reliable.
Set up a professional voicemail with your business name and a clear call to action.
Dress professionally for virtual meetings with clients, and ensure your background is professional and distraction-free.
Be prompt and responsive in your communication with clients, whether it's via email, phone, or messaging apps.
If your brand requires social media exposure, level up your SEO game and put effort into the content.
Follow up with clients after meetings to show appreciation for their time and interest in your business.
Deliver high-quality work and provide excellent customer service to build a positive reputation and grow your business.
It's important to remember that as a small business owner, you are the face of your business, and the impression you make with clients can significantly impact your success.
By implementing these tips, you can establish a professional image and build strong relationships with your clients. Maintaining high professionalism can help you stand out in a crowded market and increase your chances of success.
As a small business owner, it's essential to prioritize professionalism in every aspect of your work, whether in your communication with clients or in the quality of your products or services.
Doing so can build a loyal customer base, set your business up for long-term success, and make a professional impression every step of the way.
Don't Forget to Take Care of Yourself
In addition to the tips mentioned above, self-care is essential to working from home. It's easy to get caught up in work and neglect your physical and mental health. Taking care of yourself is crucial for your overall well-being and productivity.
So take breaks throughout the day to stretch, move around, and relax your mind. Eating healthy meals, getting enough sleep, and staying hydrated can also help you stay energized and focused. Remember to schedule some me time.
Treat yourself to joyful activities like reading, exercising, or spending time with loved ones. This way, you'll feel more refreshed, motivated, and ready to tackle your work-from-home tasks.
Final Thoughts
Working from home can be an excellent opportunity to achieve a healthy work-life balance. However, a certain level of professionalism is still required to be successful.
By following these tips, you can effortlessly make a professional impression and stay productive while working from home. Remember to invest in a comfortable and professional workspace, dress appropriately, use a noise-canceling headset, curate a professional background, and remain proactive.
Read Also:
Author's Bio:
Hannah Connor is a content specialist at A2B Moving and Storage and a digital marketing consultant. She is passionate about the intersection of digital technologies and business, using her expertise to help companies optimize their online presence and increase customer engagement. With years of experience in content creation and marketing strategy, Hannah has a proven track record of driving results for her clients. When she's not working, Hannah enjoys exploring new digital tools and trends and sharing her insights with others in the industry.