The current COVID-19 situation has everyone staying at home. Even though a lot of companies have closed, many offer a possibility for their employees to work from home.
While working for home has many benefits, you can at times feel a little lonely without any people around. That said, this mostly depends on what type of person you are.
Nevertheless, if you have employees who are currently not working from the office, here are some of the best suggestions about how to give your employees a sense of togetherness while they are working from home.
10 Ways To Give Your Employees A Sense of Togetherness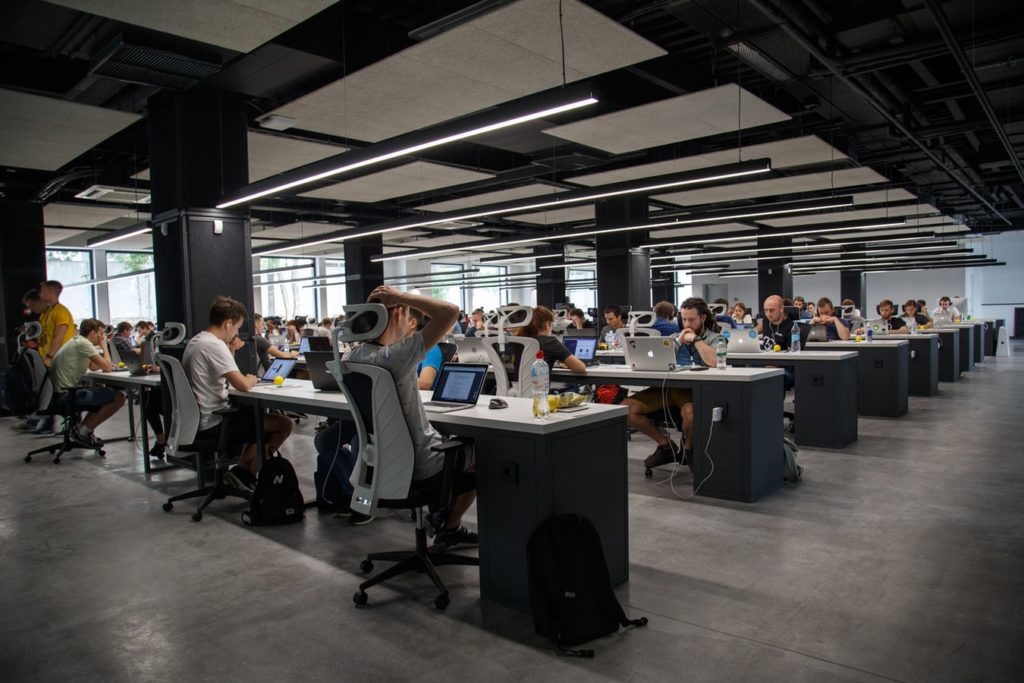 1# Maintain Connection
The fact that someone is working from home does not mean they should be left alone. You as an employer must constantly maintain a connection with your employees in order to make sure that everything is fine.
My suggestion is to have weekly online meetings with the entire team, and just check up on how everyone is doing.
It is a good idea to allocate 15-20 minutes to just talk about non-business related topics, joke, and simply chit-chat.
This approach will simulate a break at the office, and it will help your employees feel more connected.
2# Make Yourself Available At All Times
Even though your shift is 8 hours, you should make yourself available to anyone who wishes to talk.
It is not that difficult to leave the chat open during the day and reply to messages. Nevertheless, you shouldn't overwork yourself.
While being available is important, you must have some boundaries set.
3# Help Your Employees Organize Their Work Tasks
I am pretty sure that your employees already know how to perform their daily work activities.
Nevertheless, this is an opportunity to help them work out any issues if they have them. Furthermore, these types of tips will help them boost productivity while working from home during a pandemic.
4# Organize Team Projects
Depending on the workload, if your employees have time, this is a great opportunity to organize team projects for everyone.
Make sure that every team member has a part to play, and help them work it out together. This type of approach is not only a great way to give your employees a sense of togetherness while they are working from home, but it is also a fantastic team-building exercise.
Add a weekly meeting where they can discuss what they did during the week, and share any other ideas they may have.
5# Let Your Employees Have More Free Time
I always say, allow everything you can but only if the work assignments are completed when due.
With that in mind, since everyone is working from home, let them know they can have some free time when they finish their daily activities. This is a fantastic way for them to have more time with their families.
Consequently, you will see that they are more energetic and motivated. Furthermore, if the job is not tied to a specific shift, let them choose their working hours.
6# Creating A Positive Working Atmosphere
Remember that the goal here is to help your employees create a positive working atmosphere. The secret lies in the perfect balance of assignments, guidance, Q&A sessions, and free time.
Another thing you can do is to let your employees talk during team meetings on how they organized their workspace. If everyone knows how others are doing, the atmosphere will be pleasant.
Furthermore, your employees may get an idea or two from their colleagues, and improve their working habits from home in return.
7# Make Sure Everyone Has All The Necessary Tools For The Job From Home
One area where companies struggle is not being able to provide all tools for employees working from home. This is mostly a challenge for those who normally don't have this option.
A lot of companies work on an internal network, and that can create a lot of problems if the network is not working properly from home. It is imperative for your employees to have support at this moment. Whatever is not working and needs fixing, find someone who can help out.
It is worth mentioning that, aside from this situation, sometimes, companies must send their employees to work from home.
Be it network-related issues, office relocations of any kind, or any other case, you must be prepared to offer them assistance and equipment. Your business plan should be active at all times.
8# Ask Your Employees What You Can Do To Help Them
This question can be a double-edged sword at times, but it is always necessary to ask your employees what you can do to help them.
It is also important to check if they have any complaints or difficulties in doing their job. Communication is crucial in this case since not everyone will openly talk to their boss. On the other hand, you don't want to micromanage since that can dampen employees' motivation.
What you can do is let them know you are free to talk about any topic and any issue they might have. Offer your help and advice for anything they need.
If someone does approach you, check if it's fine by them to share that with the group, so others will get the courage to approach regarding some sensitive issues, if they exist.
9# Help Your Employees To Separate Office Space From Their Home
No matter how good working from home sounds like, a lot of people do not like to bring work home.
That's the place where they want to relax and not think about work assignments. With that in mind, if the space in their home allows it, help them to organize and separate office space from their home.
10# Set An Example For Your Employees
No matter what strategy or approach you choose, if you wish to give your employees a sense of togetherness while they are working from home, you must set an example with your actions.
Always be the first one to talk about your routines and how you are handling the situation. If they have a good example in front of them, it is more likely they will feel closer both to you and their coworkers.
Helpful Resources:
Author Bio: Marcus Smith is the owner of a small blogging company. With over 10 employees under him, Marcus offers his experience and advice on any work-related situations. Furthermore, he spends his free time writing business and economy articles, and also shows interest in the management industry.