As the novel coronavirus continues to spread around the globe, it is recommended to practice social distancing because it is one effective way to fight the spread of the disease.
That's why big companies like Google, Facebook, Apple and more have asked their staff to work from home.
This is, without a doubt, a great initiative by the renowned companies to help slow down the spread of coronavirus.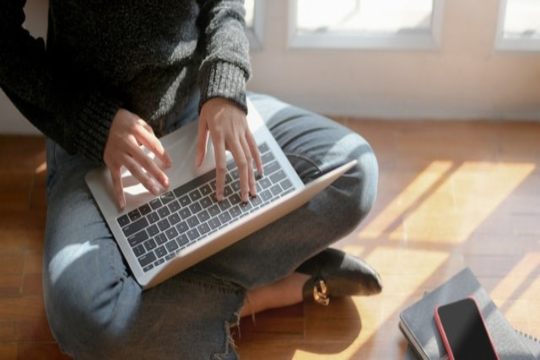 If you have never worked remotely, then let us tell you that it's not easy to work from home.
You may like the idea of working from the comfort of your home but it can actually be hard for you to focus on work.
Why?
Because there are way too many distractions. Of course, working from home has its perks. You can eat whatever you want at any time. You can play whatever music you like as loud as you want. Also, you can do what seems more appealing to you than work without a single worry in the world.
However, boosting your productivity while working from home may require a little extra effort.
Maybe you are too tempted to watch the TV show you have been meaning to watch for the longest time when you are supposed to work on an important project. Or chances are, you are unable to work in isolation because you are used to socializing at work. Whatever the case is, there are several things you can do to boost your productivity.
While you may find it challenging to work from home, it is also crucial to acknowledge that working from the comfort of your home is no less than a luxury.
There are a majority of people like doctors, the staff of a healthcare system and more who don't even have the option to work from home.
With that said, let's discuss a few tips and tricks that will help you boost your productivity when you work from home.
4 Tips To Boost Your Productivity When You Work From Home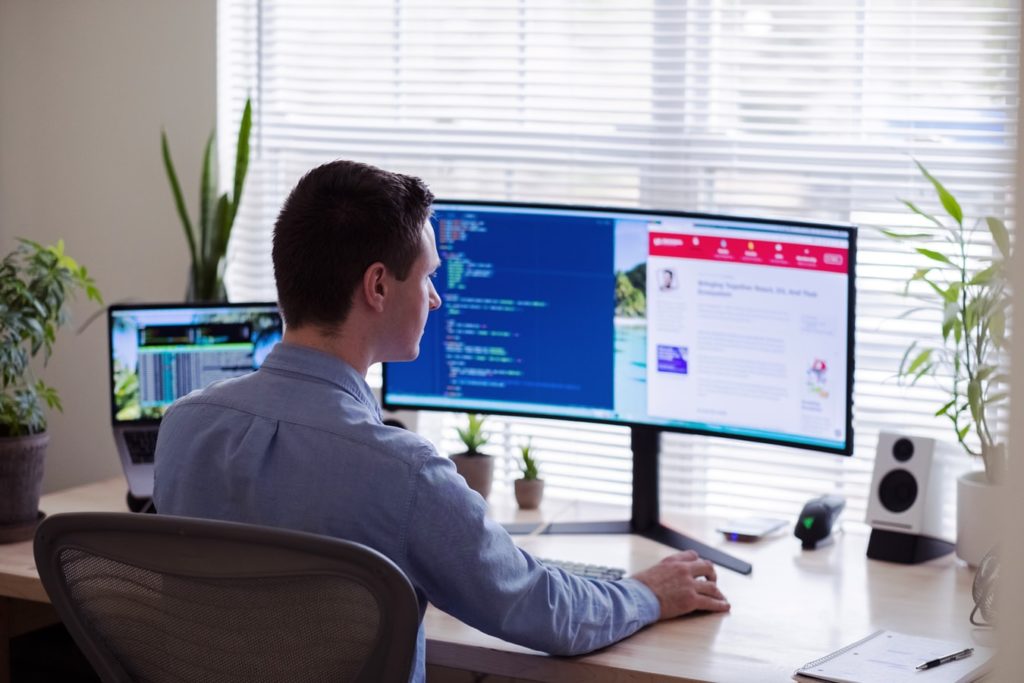 1# Consider Getting Dressed
You may find it too tempting to just roll out of bed, rush to your laptop and start working in your pajamas. Or chance are, you don't even make an effort to get out of bed and get your hands on the laptop from your side table.
If you are in your sleeping suit, it will definitely be a lot more difficult to muster up enough motivation to focus on your important projects. So, it is important to ensure that you set up a routine and follow it religiously.
Do whatever you used to do before heading out to work. Once you are up, make sure you take a shower, brush your teeth, have a healthy breakfast and don't forget to get dressed. This way, you are more likely to feel like you are going to the office and you have tasks to work on.
If you fail to make any effort to get ready for the day, your day will not start on a good note. When you are asked to work from home, it's your responsibility to treat it like any other day at the office, minus the office part.
2# Your Internet Connection Matters
The hardest part about working from home is that you may need to be available around the clock since bosses and clients can constantly reach out to you anytime.
This is the reason why you need to have a reliable broadband service during quarantine and lockdown. You just can't afford to have a slow speed internet for work.
You will be required to be available for the call over Skype or use another mode of communication while working remotely. Even if you are asked to join the video call to have a detailed discussion about a project, the steady and reliable internet service is required to have a lag-free experience. So, it is crucial to invest in a high-speed internet to take your online experience to a whole new level.
Chances are, you already have an unlimited broadband service, but you should have an alternative way of connecting to the office, even if it means using an alternative device – a smartphone or tablet with a Bluetooth keyboard, or a spare laptop.
It is important to take time to sort out all the connection details and test it before you actually start using it. All in all, it is beyond impossible to do much work without a blazing-fast internet connection.
3# Invest in the Right Tools
Maybe you have been getting a lot of advice about getting different work tools, such as a separate laptop for work or a standing desk.
If have the budget and you think that you can afford these tools or even ask your company to reimburse you for these expenses, then you should consider going for it.
If you have been asked to work from home, take time to find what tools you need if your company is willing to provide or pay for these tools. Since there are so many distractions at home, you would definitely need noise-canceling headphones.
In addition to that, it is important to have a computer that meets your job needs (this can certainly vary greatly depending on the kind of job you do). A decent Wi-Fi connection, and not to mention, a reliable cellphone for your own work-from-home setup are also required.
But in case you have to work from home for a prolonged period during this unprecedented time, you will have to figure out what else you need to make your job a whole lot easier.
4# Prepare Your Snacks
While working, you will want snacks to munch on. To get the snacks, you would definitely get out of your dedicated workspace. And that walk to the kitchen or fridge can make you lose your focus and you may end up procrastinating.
One of the best ways to encourage yourself to work constantly is that you keep something healthy on hand. This way, you will eat something healthy rather than finishing countless packets of chips in one sitting.
Read Also:
 Author Bio: Caroline is doing her graduation in IT from the University of South California but keens to work as a freelance blogger. She loves to write on the latest information about IoT, technology, and business. She has innovative ideas and shares her experience with her readers.