Good organization is a half job done, but what happens when you have to organize a bunch of people who are dispersed in different time zones? Getting people to remotely work with you is not a problem at all, the issues start when you need to remotely but efficiently organize them.
Let's start by saying that there are no two same remote teams and thus the organization of your team will depend on many different things. With that said, there are certain 'guidelines' that each remote team and you, as their manager, should be aware of.
Those guidelines will help you organize your remote team efficiently.
7 Ways To Organize A Remote Team Efficiently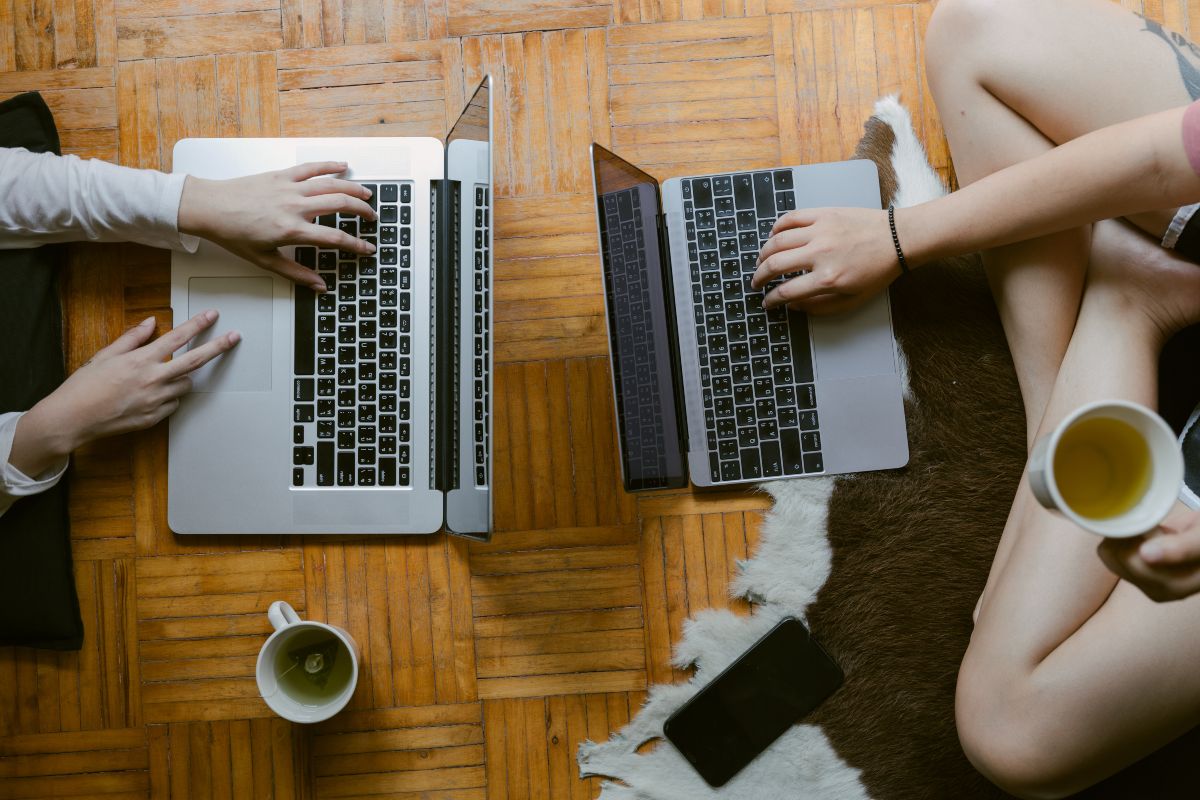 1. Be transparent and encourage transparency
Transparency is the best policy when it comes to working remotely. You, as a leader/manager, should lead by example. Be transparent about everything you do – keep your team informed about everything, involve them in every aspect of the business, share with them your opinions, and ask for theirs in return.
Additionally, set clear both expectations and boundaries. This means that you should inform them of what is expected of them – to respect deadlines, working hours, and so on.
If you, as a leader, are transparent, they will want to follow your lead and do the same.
2. Communication is the pillar of remote work
Maintaining effective communication with your employees is often the key to a successful business. However, maintaining effective communication with a remote team can be challenging, to say the least.
Employee communication is important for various reasons and creating a good communication system will keep the remote team organized, motivated, productive, and so on.
Don't be afraid to invest in communication technologies because they will help you manage your team and maintain effective communication.
3. Invest in project management software
Relying on technology is crucial when organizing a remote team. Just like you should invest in communication technologies, you should also consider investing in good project management software.
A project management software is an online collaboration app that can help you organize the workflow, and have everything documented and thus transparent.
With project management software, your remote team can also see what pending tasks they have, and when they are supposed to do them, you can see their progress on those tasks and make changes or add comments.
All in all, a good management system can help you a lot with remote team organization.
4. Keep a healthy work culture
While things function differently in an office compared to an online setting, that doesn't mean that we shouldn't encourage a healthy remote work culture, too. This means that not everything should be strictly professional, quite the contrary, you should promote casual interactions among your team.
Encourage informal conversation and even create space where this can happen. This may be a great way to get to know and build a relationship with your employees that isn't strictly professional. Organizing online team-building activities is also a great way to maintain a healthy work culture.
5. Promote feedback culture
Another very useful tip to help you keep your team organized is to encourage a feedback culture.
A feedback culture is crucial for remote work because it can do so much, both for your employees and for the company as well. With a feedback culture in place, your employees will be satisfied and motivated, and their morale boosted. As for your company, any potential mistakes will be avoided and its reputation preserved.
To be able to accomplish all this, you should learn how to effectively give and receive feedback. First of all, you should create a safe environment where the members of your team will feel like they can tell you anything.
Then, schedule time to meet with the teams and also have time for one-on-one meetings with employees. Be honest, actively listen to them and help them come up with a viable action plan.
6. Breaks are important
A good manager should also know that breaks are important. It can be easy to get carried away when working remotely. Working without any breaks can be stressful and it can negatively affect your team's performance and productivity.
It's your job as a team leader to encourage breaks and to think about their mental health. With breaks every now and then, your employees will be much happier, relaxed, and refreshed – ready to get back to their job.
7. Reward success
As a leader, you should also know when and how to reward success, both big and small, individual or collective. This is yet another way to keep your team members happy and motivated.
Make sure you praise your employees and celebrate their success and milestones. You can find many different ways to do this, by hosting online parties, giving gifts, or providing vacation. Find ways to always celebrate good results and encourage your team to strive for success.
Organizing and managing a remote team is a challenge in its own right. Noting can prepare you for that kind of venture. As we already said, no team is alike and you'll need to make rules and organize your team how you see fit. However, keeping these tips in mind can help you a lot.
More Read:
Author: Jess Cooper