Finding a job is always hard even with a degree and it is thrice as hard to find Jobs without a high school diploma.
You might doubt that one can find a decent paying job without a degree since we are told from the start that if we do not study and obtain a degree we will never be able to get a job that pays well. This was true in past but now it is possible to find high-paying jobs even without a degree or high School Diploma.
Jobs that do not require a degree or a high school diploma usually require people to learn a specific skill set. Hence they come with a training or internship program and the pay usually increases as your hone your skill and gain experience. So it's all about commitment and hard work.
Now let's talk about the actual jobs. You can definitely find Good Careers Without High School Diploma but to find them you need to start thinking out of the box and research thoroughly. But not everyone can do this since it is tiring and time-consuming.
This is why I have put together 11 Jobs Without High School Diploma that can help you in earning a decent amount of money with ample opportunities of promotions and career growth.
11 Jobs Without High School Diploma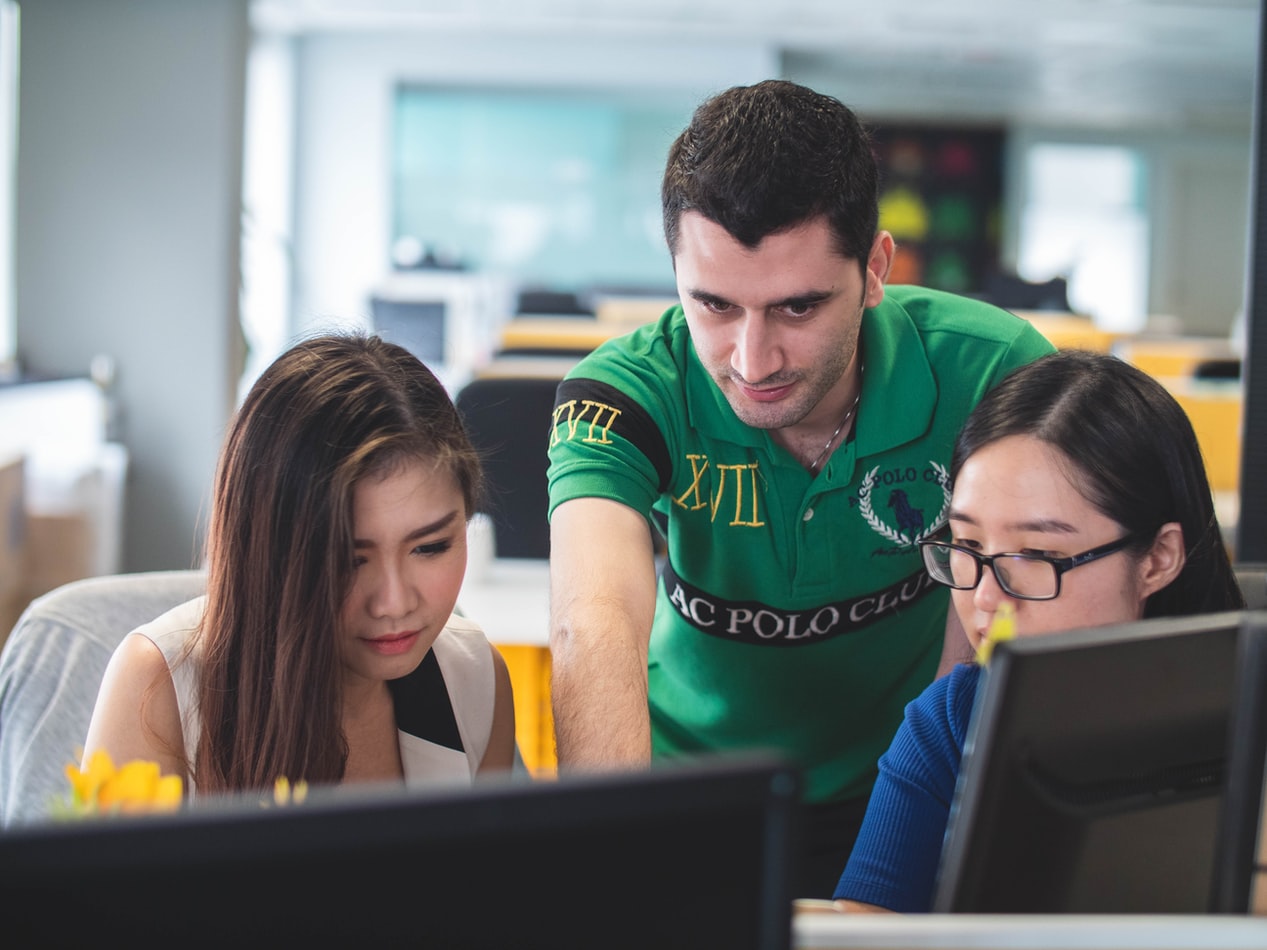 Generally, there are many reasons why people are looking for jobs that don't require a high school diploma. For one, getting a job without a particular educational background offers flexibility at work since you're not obliged to enter into long-term commitments. This is especially true if you opt for casual jobs, such as housekeepers or pet sitters.
Moreover, if you want to work harder to advance your career someday, a job that doesn't need a high school diploma can be a great option for you. It can help make you a better worker since you'll strive hard to impress your boss with your work performance. Lastly, unlike job positions with academic requirements, those which don't require a high school diploma are easy and quick to apply for. In other words, you don't have to undergo a more stringent interview process.
With all these things being said, there's no question why jobs not requiring a high school diploma are in-demand these days. If you're looking for one, below are the 11 viable options that you may want to consider:
1. Computer Programmer/ Web Developer
You can easily become a Web developer or computer programmer by taking online classes and attending webinars. Actually now a web developer is considered to be one of many well-paid Jobs Without High School Diploma.
A web developer/ computer programmer can easily make $50,000-$80,000 per year depending upon the individual skills and experience.
2. Executive Assistant
Most Executive Administrative assistants are educated but you can definitely land a job as an assistant even if you have no degree. Just make sure you have relevant experience, organizational skills, and computer knowledge.
Start by applying to a small organization and gain experience even if they are paying you well. Once you have 6 months to 1 year of experience you can apply to bigger organizations and climb the ladder of success one step at a time. An executive assistant earns $40,000-$50,000 per annum.
3. Telemarketer
A telemarketer phones people to sell services or goods. Generally, companies prefer those with a diploma but it is not a prerequisite for this job.
If you have strong communication and persuasive skill you should definitely apply for this job. A telemarketer can make $11-$18 per hour.
4. Automotive Technician
It is a high-paying job without high school diploma. Experienced technicians generally apprentice young people so it's okay even if you are a high school drop-out.
The job involves running diagnostic tests, repairing and maintaining vehicles so if you love cars then this might be your dream job. A technician can make between $15-$20 per hour depending upon his expertise and experience.
5. House Keeper
House Keeping is a high paying job that does not require a high school diploma or degree. A Housekeeper has to clean, sweep, scrub and sometimes fold laundry.
They are employed by cleaning companies, hotels, and even sometimes by people to clean private homes. However, cleaners or housekeepers make between $11-$16 per hour depending upon their experience, workspace, and who they work for.
The pay rate is decent considering the fact that no educational background is required to do it and even the training period is not long.
A cleaner with experience and expertise can even be made a team leader or Floor Supervisor. You can even open your own cleaning business after gaining some insight into the industry.
6. Babysitter
Young people can make a significant amount of money by babysitting younger kids and even babies.
If you get along with kids just fine then you can babysit as a part-time job. On average babysitters are paid between $10-$16 per hour.
7. Restaurant staff
Most jobs in a restaurant do not require formal education. You can become a waiter/ waitress, dishwasher, and even a chef without a high school Diploma or degree.
If you are a good enough cook and you can familiarize yourself with some of the more modern styles of cooking you can be hired as a chef and a chef earns a handsome amount of money.
On the other hand, you can also become a waiter/waitress and make $10-$15 per hour inclusive of tips. A waiter/ waitress is given on the job training and they must be polite, efficient, and possess exceptional interpersonal skills.
8. Photographer
A Photographer is another attractive Career Without High School diploma. You can become a photographer if you have a natural knack for it.
Photographers are especially famous on Instagram so make sure you have a profile there to show off your skills. Famous photographers can charge a hefty sum for a mere wedding photoshoot.
You can improve your skill with time by studying plus by getting more experience and charge more as you improve.
See: How to Start a Photography Business in 5 Simple Steps
9. Delivery Driver
You can become a delivery driver and earn $13-$16 per hour excluding the tips. Moreover, you must have a driving license and be understanding if you want to become a delivery driver.
10. Construction Worker
Becoming a Construction worker requires no high school diploma or G.E.D. If you are physically strong and can handle working in hazardous situations then you can become a construction worker. They can make about $14-$18 per hour and given training on the job.
11. Security Guard
A Security Guard is yet another job that you can get without a degree or Diploma. They patrol the buildings and ensure the security of the surrounding premises.
They are provided on-the-job training however a person must be physically fit and vigilant to become a security guard.
These are some of the important prerequisites set by reputable security companies. For example, Patriots Security Guards London or those from other agencies may be required to have a basic understanding of the law and their employers' security rules and regulations so they can enforce them and do their job more efficiently.
Also, another good thing about working as a security guard is the income. In most cases, a security guard makes somewhere between $20,000-$26,000 annually depending upon various factors.
Concluding
There also tons of other jobs i.e. florist, landscaper, and gardener, etc. and you just need to think out of the box to find your dream Job Without High School Diploma.
Do not forget that in order to get promotion opportunities and better wages you'll need to study, take online classes, and work hard to sharpen your skill.
So, hard work is the key here. Keep working harder, keep learning and you'll find success in whatever you decide to do. Good Luck!
Read Also:
Author: Mehak Sohail