Starting and managing a small business can be an overwhelming but ultimately fulfilling journey once you find success and scale.
According to the US Chamber of Commerce, there are 31.7 million small businesses in America, accounting for 99.9% of all US businesses. Small businesses are credited with just under two-thirds of new jobs created since 2000, employing roughly half of the country's private sector workforce.
With the rise of digital technology, from social media to artificial intelligence, business is changing. With the Internet, small businesses can reach bigger customer bases and reach new heights.
For these enterprises looking to grow, however, it's important to rely not only on digital solutions but also on skilled people. In this article, we'll look at the five key roles to hire for a growing small business:
5 Key Roles to Hire for a Growing Small Business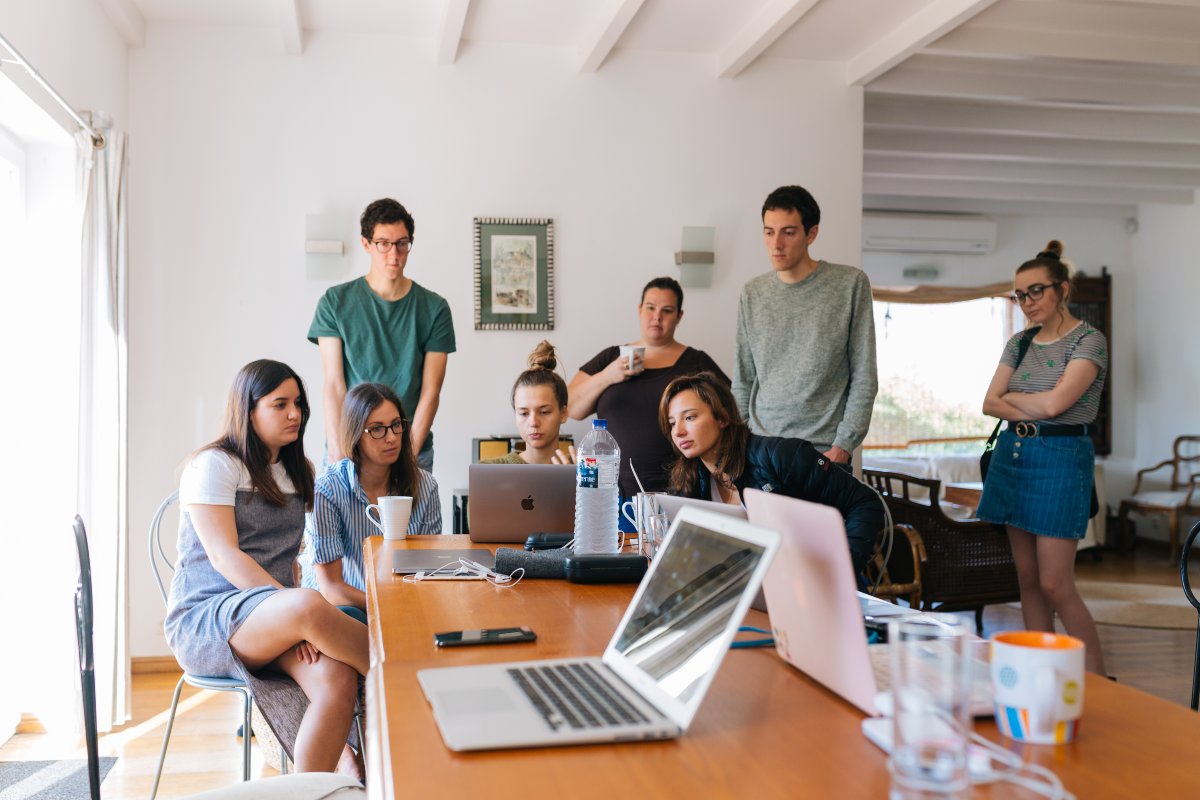 1. Operations Manager
In small businesses, an operations manager monitors and manages quality assurance, oversees employee hiring and training, negotiates with suppliers, and does almost everything else to ensure a business runs smoothly. They are essential to keep employees performing well and maintaining product quality, so you can continue to retain customers and attract new ones.
As your business grows, the role of operations manager may transform to more specialized positions depending on their area of focus, such as human resource managers or procurement managers. This will depend on what your business needs, but as a growing company, you'll need an operations manager who can supervise daily activities and handle problems should they arise.
2. Accounts Payable Administrator
Every business deals with payments, whether it's owed by the company or billed to the customer. LHH describes the Accounts Payable officer as a vital part in helping to ensure that businesses run smoothly. They apply accounting principles, handle a high volume of work, and facilitate transactions with key stakeholders of the business.
Specifically, an Accounts Payable administrator handles a company's financial, administrative, and clerical support, communicating with employers and vendors to process invoices and maintain records.
This protects small businesses from unintentionally overpaying on their accounts. An Accounts Payable administrator also maintains a business' financial documents for payment, auditing, and tax purposes, keeping things smooth for any small business on the rise.
3.Virtual Assistant
Running your own business can be overwhelming, especially if you're serious about scaling. For extra help, hiring a virtual assistant (VA) can help support your business by taking your hands off minor, repetitive tasks so that you can focus your energies on other aspects of the brand.
To illustrate, Amazon VAs can assist business owners with sending emails, scheduling appointments, uploading product listings, tracking orders, or managing finances. Amazon VAs can do even more specific tasks, like responding to product reviews, creating product listings, updating your inventory, and handling customer feedback.
It's important to keep in mind, however, not to underpay and exploit your remote VAs. The tasks VAs are assigned may sound trivial to you, but they are vital activities that can impact your business operations and growth.
4. Marketer
Effective marketing is essential for small businesses to grow and reach more customers. A Forbes feature on the importance of marketing strategy emphasizes how business growth and marketing go hand in hand. As mentioned in our introduction, small businesses constantly compete in a crowded market.
Standing out from your competitors can help build your clientele and advance your enterprise. Setting up a dedicated marketer for your small business can help personalize your brand's messaging to reach customers and develop more personal connections with your customers.
Your marketer will also build your business's digital presence using search engine optimization, PPC, and other digital media, such as podcasts and webinars, to establish your business' presence in the digital landscape.
5. Sales Representative
Finally, hiring a sales representative can help you accomplish arguably the most crucial aspect of your business' success — selling your products and services to your customers. Small Business Trends states that good salespeople are crucial in growing your business revenue and building strong customer relationships.
As such, it's crucial to find sales representatives who have strong communication skills, active listening skills, and emotional intelligence. Salespeople also have to be self-motivated and goal-oriented, as your sales rep's ability to sell will dictate your business's revenue.
After hiring one, train your sales rep as needed and ensure they are aligned with your business and brand's messaging. Sales representatives will often work with your marketer or marketing team to ensure their sales approach matches your business' branding.
Final Words
Your employees are one of the most significant factors that can drive your small business' success. By filling in these key roles, you can ensure that you'll get all the help that you need to grow your business.
Read Also: