'The customer is always right' – businesses take this quote seriously. A customer can make or break your company. It holds truer in the present scenario when everyone has a 'digital voice'.
Therefore, it has become imperative that businesses build a positive online reputation. A customer satisfaction survey can help you with that.
Importance of Online Reputation
Everyone has a smartphone on them at all times. This means any news will travel much faster than before. One unhappy customer can bring down your online reputation within minutes.
Imagine this – a customer walks into your store to buy something. Some unfortunate incident leaves him unhappy. And the next thing you know, he posts his negative experience online where the whole world can see it.
It can go 2 ways from here:
Scenario 1: You learn why the customer was unhappy and immediately act on it.
Scenario 2: You ignore it and everyone learns about the customer's experience. This may cost you potential and existing customers.
Scenario 2 must be avoided at all costs. As for scenario 1 to work, you need real-time customer feedback. It allows you to exactly understand what the customer was unhappy about. Accordingly, you can take immediate action before it escalates to scenario 2.
You need to protect your online reputation since it will either bring in more customers or you lose your existing customers.
4 Ways Real-Time Customer Feedback will Benefit Your Business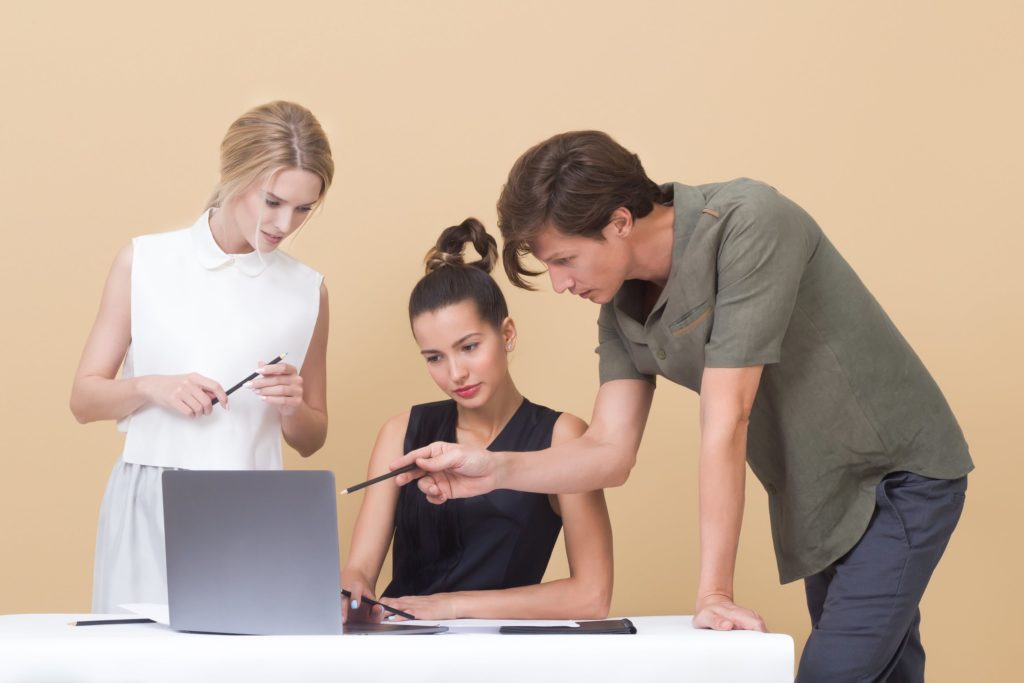 1. Prevent Negative Feedback from Going Viral
As a business, you would want to go viral – but for the right reasons. The consequences of even one negative comment or review can tarnish the reputation of your business.
Your business can be in limelight in a way you would never want. Real-time customer feedback can prevent the company's reputation from getting damaged online.
You can benefit from a real-time customer feedback platform that can alert you to customer grievances before they go online. You can use online survey tools to understand where you stand with your customers.
It will allow you to learn what exactly your customers are saying about you in real-time. If you see someone mentioning an unpleasant experience, you can immediately act on it. This will indicate that you offer a customer-centric culture.
You can collect the real-time feedback through emails, web applications or data collection channels. Once you get notified of negative customer experience, you can resolve it right away.
This helps you achieve 4 key things:
(ii) Prevent unhappy customers
(iii) Improve customer relationship
(iv) Retain your customers
2. Helps Resolve Customers Problems Faster
The longer you keep your customers unhappy, the more damage will be done.
Real-time feedback helps you understand exactly why a customer is unhappy. Responding quickly will increase the chances of customer recovery. In fact, customers will buy from you again if they feel their grievances were heard and resolved quickly.
Without real-time customer feedback, customers would have to write a complaint, wait for the customer support to review and take action. This could take days or even weeks, by which the customer will have moved on to your competitors.
A real-time response will repair the situation quickly. It prevents the negative reviews from going viral. After all, it just takes one tweet or Facebook post to spread the news and ruin your reputation.
When it comes to solving a customer's complaint, every second counts. Prepare customer satisfaction survey questions so that you can get their feedback in real-time.
3. Better Understanding of Customer Experience
In most cases, the senior management doesn't have a clear insight into customer experiences. They are more focused on the data, profits and strategies. But real-time customer feedback can change that. It would help management to be more sensitized to real life customers.
Customer experience management can be effective when the executive team hears directly from the customers via surveys, quizzes or templates. They mostly identify with customers' feelings and experiences through data points on a graph. This reduces the empathy levels of the executive team towards the customers.
Real-time feedback helps in minimizing this empathy gap. When they get a better understanding of the customer experience, they can make decisions that are customer-centric. This means customers will always be on top of your mind, which will benefit the business in the long run.
4. Powerful Tool for Improvement
There is always room for improvement. No matter how well your business is doing, there will always be a way to make it even better.
Real-time customer feedback is one such tool that helps in improving the business. If you commit to customer experience, you will observe more customer retention and revenue.
High-quality and high-volume feedback allows you to make informed operational, marketing and strategic decisions. Moreover, you would be making decisions based on fresh intelligence.
When you can flag a customer problem in real-time, you can deal with it before it escalates and affects other customers. Real-time feedback can also be mapped between different times of days, departments and sites. This allows you to get a greater context to the results and identify problem areas.
All of this will eventually lead to improvement and help your business succeed.
Final Words
The customer comments and reactions should go to the concerned department directly. This way the employees can develop a targeted and effective response in real-time.
When the customers are happy, the business will flourish. Embracing real-time customer feedback system will benefit your company in more ways than one.
Author Bio: Bhavika Sharma is a survey designer at SurveySparrow, where she designs surveys that work by making them more conversational and engaging, fetching 40% more responses. When she isn't designing killer surveys, she loves to travel in search of adventure and to meet new people. Her travel experiences have taught her the importance of conversation and that is what she brings to the table while creating surveys or content for her readers.