After graduating from Dentistry school, and after passing your licensure exam, the next big step you will have to hurdle is starting up your orthodontist business.
When you prepare to open your clinic, you can liken it to opening just about any other business there is, except that it is also the practice of your profession.
You are not just going to sell products, but you are marketing and selling your name and services. It is essential, therefore, that you take the whole process as seriously as you can.
Here's everything you need to know about starting your orthodontist practice:
5 Steps To Setup your Orthodontist Business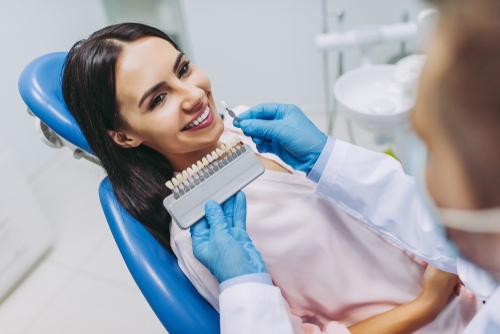 1# You need to experience working in another orthodontist's clinic first.
As excited as you may be to get a head start on opening your own clinic as soon as possible, it is still best if you wait it out a little and gain at least a year of experience first.
Not everything is learned through your books and years in Dentistry school, as practical work can be challenging. Taking the time to work for an experienced orthodontist, such as an orthodontist in Mckinney, Allen & Frisco, TX, will give you the chance to develop and hone your skills.
Apart from your skills, you can also slowly make yourself known as a new dentist. By the time that you start your practice, you will no longer have to start from scratch as a newbie dentist that nobody knows about, and that people are apprehensive about because you still do not have enough practical experience.
2# You should scout for an excellent location
Although you are practicing a profession, this fact doesn't exempt you from having to position your clinic in an excellent location.
Your dental business should be easily accessible to the general public so that it becomes convenient for them to go for dental visits.
You will lose clients if they have to make ten turns around the block before they can find you, or before they can even secure a parking space.
Here are tips to help you out when choosing the right location:
Look for commercial buildings that have enough parking spaces, such as malls and other commercial areas.
Look for a location that is also easily accessible by public transportation, such as only being a few minutes' walk from a bus or train station.
Also, look for an area close to hospitals, schools, or to the Central Business District.
3# You have to equip yourself with the proper legal requirements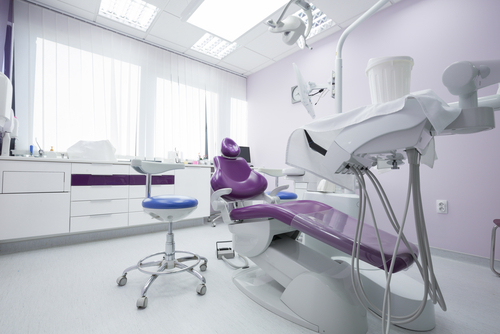 Never start an orthodontist business without first complying with all the legal requirements. No client likes to put their trust and confidence on a dentist whom they, later on, will find out isn't even complete with the proper legal permits.
When you start your dental practice, you need additional licenses other than your license as a dentist. After all, you are opening a business entity with laws to comply with.
Examples of the necessary legal documents you have to comply with are the following:
Business registration permit
Name registration of Business
Business' tax registration
Compliance with health and sanitary certificates, and the like
4# You need to hire qualified staff
As you start to operate an orthodontic practice, you cannot expect yourself to manage the whole clinic all by yourself. You need a team of qualified staff to help you out with your day-to-day operations.
Your staff members should include a secretary and at least one assistant. With this, it is vital that you put a lot of effort into screening and interviewing potential applicants so that you can form a team of the best-qualified staff possible for your practice.
5# You need to remember your budget all the time
The word "budget" is not something that anyone likes to hear. However, you have to face the truth: you will not be working on an unlimited budget.
As you prepare to set up your orthodontist practice, you should also develop a realistic working budget. Dental equipment can be costly, so it is essential that you factor in every single cost, which will include the procurement of initial supplies as well.
An excellent budget-saving tip that you can follow is not to be afraid to give second-hand dental chairs a chance. If you search hard enough, you will be surprised to find second-hand dental chairs that are still of outstanding quality.
If you are starting your dental clinic on a low budget, you can therefore choose this option instead. As you grow your business through an increase in patient visits, you can slowly save up for brand-new equipment. Remember that to reach a big step, you should always begin somewhere small.
Conclusion
As you begin your journey towards starting your orthodontist business, be patient and remember that it will take time.
Do not rush anything, so that you will not make the mistake of missing out on anything that may be very important.
Starting a dental clinic is very expensive, too, so you have to make sure that you plan and strategize your business setup in the most careful and well-thought-out manner as possible.
Related: