Are you looking for small business ideas and business opportunities in Florida. Right? Well, stop searching…..! Here is list of best business ideas to start in Florida 2018.
Before we discuss best business in Florida to start, let us tell you something about Florida.
Florida is a well-known state of the United States of America with a total population of around 21.31 million. According to a public-private partnership named Enterprise Florida, the state has a great reputation for being America's one of the most friendly states for starting small businesses.
Along with agriculture, tourism and recreation, there are lots of other industries in the state that give the new entrepreneurs lots of business opportunities in Florida. Some of the best small business ideas to pursue in Florida are as follows:
10 Small Business ideas & Business Opportunities in Florida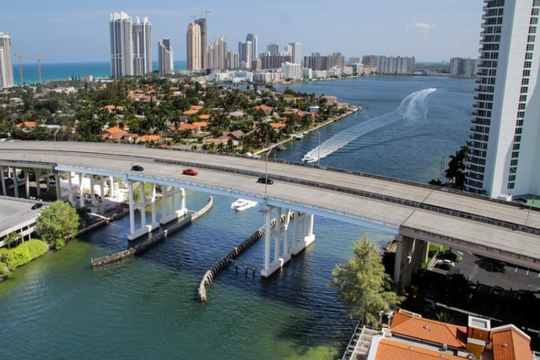 1. Opening up a T-Shirt Shop
Since tourism is one of the major industries in Florida, so the tourists always flock to the cities like Miami that have beaches in them, just to relax and get themselves amused in the water waves and the white sand.
They always need Hawaii and Coachella T-shirts for that purpose. Along with the tourists, the locals also need these types of T-shirts.
So, it is a great idea to open a Tee-shirt shop in Florida. You do not need a great amount of capital for starting this business. However, you have to be creative enough while designing the T-shirts.
Related: 10 Steps Plan To Starting an Online T-Shirt Business From Home
2. Microbrewery Business
The microbreweries as well as the craft beer always remain greatly famous in different states of the US. In the past few years, the industry was literally worth more than around 22 billion dollars.
If you have a hobby of crafting beer, it is the right time to make your hobby a way to earn money. It is one of the great small business ideas in Florida indeed. You can definitely make unique flavors of beers and then sell them at various pubs.
3. Making a Boutique Hotel
This type of budget requires comparatively a larger budget to take a start. But once you start, you can earn a great profit in a small period of time.
You can also choose a holiday hot spot like South Beach, Orlando, etc. to start such a boutique hotel. These kinds of hotels mainly focus on the service to provide the guests with a cherished experience. You can get catering services from a near-by service provider.
Later on, you can start your own catering as well. It can be a lucrative business in Florida.
4. Vending Machine Business
The industry of healthy vending machines is getting very popular these days. A great number of people prefer to use the healthy vending machines.
You would require an initial capital, but later on there would not be a lot of investment required. The industry of healthy vending machines is continuously growing and you can earn a lot of profit from this business.
5. Business of kid-friendly Apps
In Florida, more than ten million kids use tablets and smartphones every day. The implementation of kid-friendly apps' business idea can get you earn a large amount of money in a short time.
You can start this business if you are good at android development. If not, then you can hire some android developers and programmers who would work under you. But in that case, you will require a greater amount of capital. It can be one of the amazing business opportunities in Florida if you plan to start the business in a professional way.
6. Business of Aquarium Maintenance
The people of Florida love to keep pets. Keeping fish as a pet is very popular in Florida. The fish are kept in aquariums of course. So this business can be very profitable in Florida.
7. Business of Pet Couture
The pet owners in Florida pamper their pets to a great extent. They get them toys, accessories and lots of other stuff, and then take them to different contests.
The people of Florida can easily afford pets because of its flourishing economy. So, starting a business of Pet couture in Florida can be a great idea.
Related: How to Start a Pet Business?
8. Selling Healthful Meals for Kids
Parents always remain worried for the diet of their kids. Providing the service of healthful meals to the parents for their kids can be one of the unique and profitable small business ideas in Florida.
9. Locally Sourced Seafood Business
Both the locals as well as the people coming to Florida from different areas love to have seafood in their meals. Therefore, you can also consider this idea before starting your own business in Florida.
10. Opening a Salon
If you are a beautician and you love to make people up, no business idea can be better than opening up a salon in Florida.
More Read: