Many businesses today concern themselves with cyber security, and justifiably so. The sharp rise in digital threats and cyber crimes puts many businesses at risk, particularly small businesses. In the UK alone, cyber attacks cost UK businesses more than £34bn a year.
But while cyber crimes are the only risk the world of e-commerce must concern itself with, the same can't be said for brick-and-mortar stores. Companies with a brick-and-mortar presence must also be crucially aware of potential physical threats.
Benefits of Securing your Business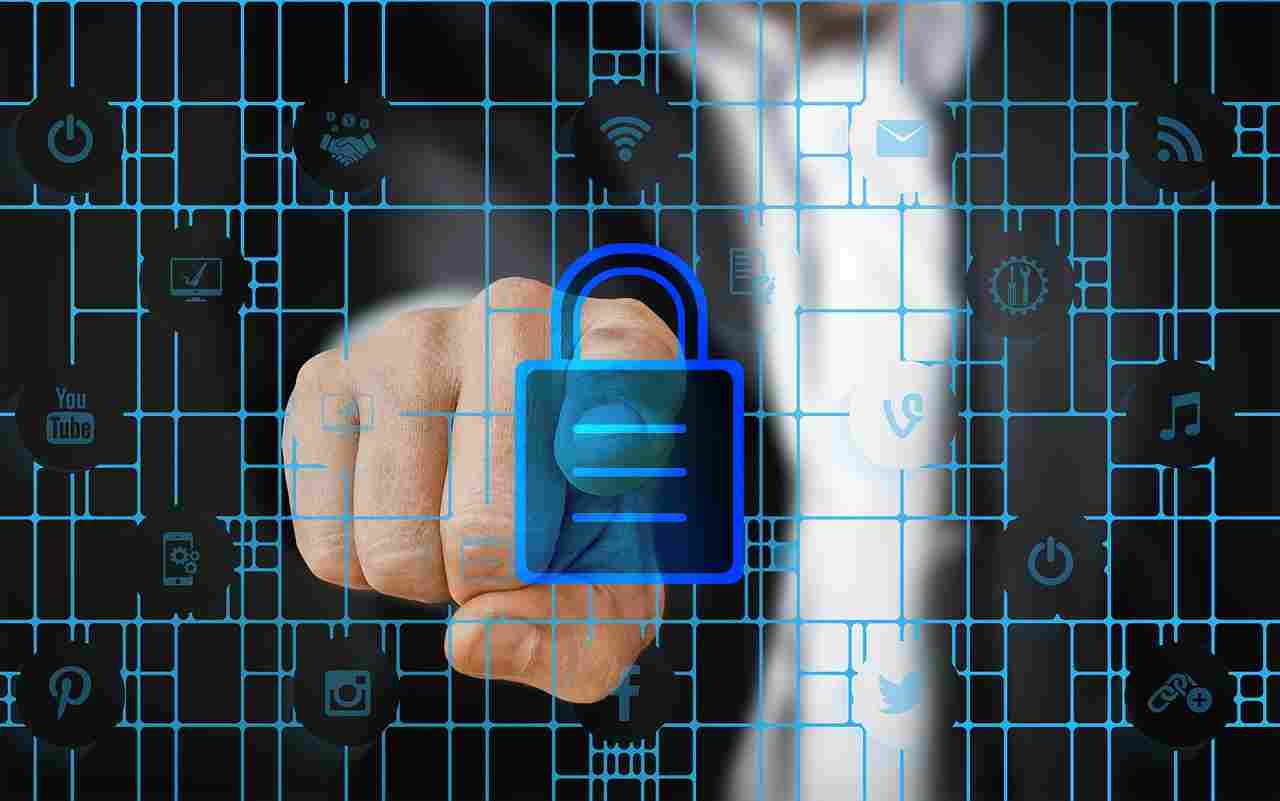 Having strong security for your small business does more than simply increase safety. A strong security presence improves the legitimacy of your business, instilling confidence in your customers. Adopting security best practices provides your business with considerable control. A secure business provides a layer of trust for both employees and customers alike.
Having a comprehensive security policy can help your staff feel safe, increasing job satisfaction and performance. At the same time, following security best practices ensures your customers that you operate within a professional environment, enhancing customer loyalty.
Securing your business from the inside out
Implementing a comprehensive security measure is important, but many businesses find it difficult knowing where to begin. Below, we outline the main security threats facing your small business today and the steps you could take to address them.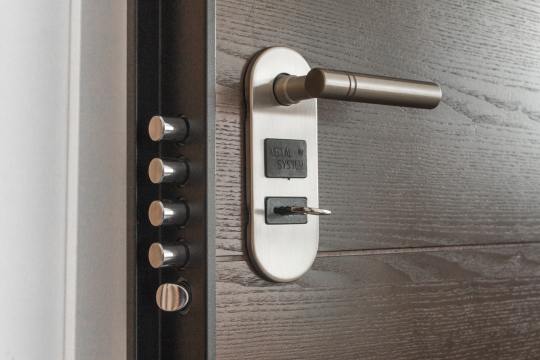 1.  Loss of inventory
Maintaining tight inventory levels is important to achieve a position of profitability. The loss of any inventory due to theft can be costly. Not only will inventory loss impact profitability, but it can result in an increase of goods.In fact, according to one report, loss of inventory due to theft cost the global retail industry nearly USD $100bn in 2017.
This loss is not only associated with shoplifting by outside customers. Missing inventory and inventory theft can also be attributed to employee theft, vendor fraud, and administrative errors. The best way to decrease the likelihood of inventory theft, and to address loss, is to conduct a security audit of your inventory. Start by identifying where inventory losses are coming from.
This will enable your business to understand who is responsible for such losses. Once a security audit is completed, put proper deterrents in place. This can take many forms, including:
Educating employees
Using software to track inventory
Having an open floor plan to maintain complete store visibility
Installing surveillance equipment
Hiring security personnel (loss prevention agent or security guard)
2. On-premise liability issues
On-premise liability concerns are often overlooked for more pressing security matters such as theft and break-ins. But, on-premise accidental injuries do occur and are a significant safety threat that can negatively affect your business's bottom line. Customer slips-and-falls are not the only on-premise liability issues to be concerned with. Patron or employee violence and injuries due to falling merchandise can also result in liability claims against your business.
Like inventory management, addressing potential liability issues starts with identifying and securing areas throughout your store in which a majority of accidents can occur. To prevent expensive liability claims being brought against your business, it's important you and your employees diligently monitor potentially unsafe conditions.
Don't stack merchandise too high, correct unsafe conditions immediately, and prominently display a conspicuous warning sign, like a "wet floor" sign, to avoid hazards or unsafe conditions. It's also important to install a significant amount of lighting to ensure all areas of your store are well lit. Likewise, routinely check high traffic areas for potentially unsafe conditions such as uneven surfaces, or clutters, or spills.
3.  After-hours break-ins
If your small business is like most, retail burglary is a significant concern. Break-ins that occur after-hours can result in costly damage to your premises, not to mention the loss of valuable stock. In general, most would-be burglars target their victims by identifying which stores are located in isolated areas, by convenience, which are known to have insufficient security features, and which businesses carry high-value goods that are easily portable and concealable, such as electronics and jewelry.
A store that has been burgled once is at risk of repeat victimization.
The good news is that the factors associated with a store becoming at risk of after-hours burglary is highly predictable and controllable. Using a combination of effective strategies can lower your store's risk of being targeted. These effective strategies include:
Installing adequate indoor and outdoor lighting
Using the right kind of locks on your doors
Exercising caution with key control
Installing burglar-resistant glass on all windows (interior showcases, display windows, and door windows)
Installing motion detectors, entry protection alarms, and a surveillance system
Relocating and reducing valuable stock left in store after-hours
4.  Protect against emergencies
Environmental damage can spell disaster for any small business. Fires, floods, and other environmental risks can result in heavy property damage, loss of inventory, and ultimately, loss of business as trade is halted during repairs. Your business runs the risk of losing contracts, losing employees as they can't work, and customers will be tempted to go elsewhere.
Mitigating these risks begins with identifying the potential risks and the impact they can have. Planning and preparing for potential environmental risks requires creating an emergency preparedness checklist. This checklist will reduce disruptions in the event of an environmental emergency.
Make sure that key contacts and documents (landlord, local authorities, supplier information, employee information, customer information, insurance company, etc.) are stored safely and securely should a disturbance arise. Likewise, check that your business is fully insured and covers all the potential risks your business faces.
Whether it's adverse weather or an internal incident such as a fire, having contingency arrangements such as remote working procedures will enable your business to continue despite such setbacks.
A safer business is a profitable business
By adopting the security best practices listed above, you can safeguard your small business from any potential threats it may face. Implementing a strong physical security presence ensures malicious acts such as theft or burglary do not spell its end. Remember, monitoring physical security is an ongoing, continuous effort. By taking a multi-layered approach to your business's physical security, it can play its part should the need ever arise.
AUTHOR BIO: Michael Dunne created Safecell Security Ltd in 2001 and acquired Authorized Access in 2013. He is now Managing Director of both companies and oversees the strategic development and day to day running of the businesses. Michael has spent over 20 years in the security industry and specializes in the Design, Installation, Maintenance and Commissioning of electrical security systems such as Intruder Alarms, Fire Alarms, CCTV, Warden Control and Access Control and all Physical security including Key Cutting, Safe & Lock Picking, Suited Key Systems, Automated Barriers & Gates and Shutters, throughout the North West of England.