The online reputation of a business is immensely important. The way they present their services, products, and brand personality will determine the success of their business.
Through their reputation, they're building a relationship with their current and future customers and showing them who they are and what they do. All of this can be overwhelming for a business, which is why they'll outsource their reputation management.
That's where you step in. Writing a killer reputation management proposal will help you seal the deal with more customers looking for reputation management. But, if you're not sure how to present and offer your services in a reputation management proposal, just keep reading.
Here are 9 steps to writing a reputation management proposal.
9 Steps to Write a Reputation Management Proposal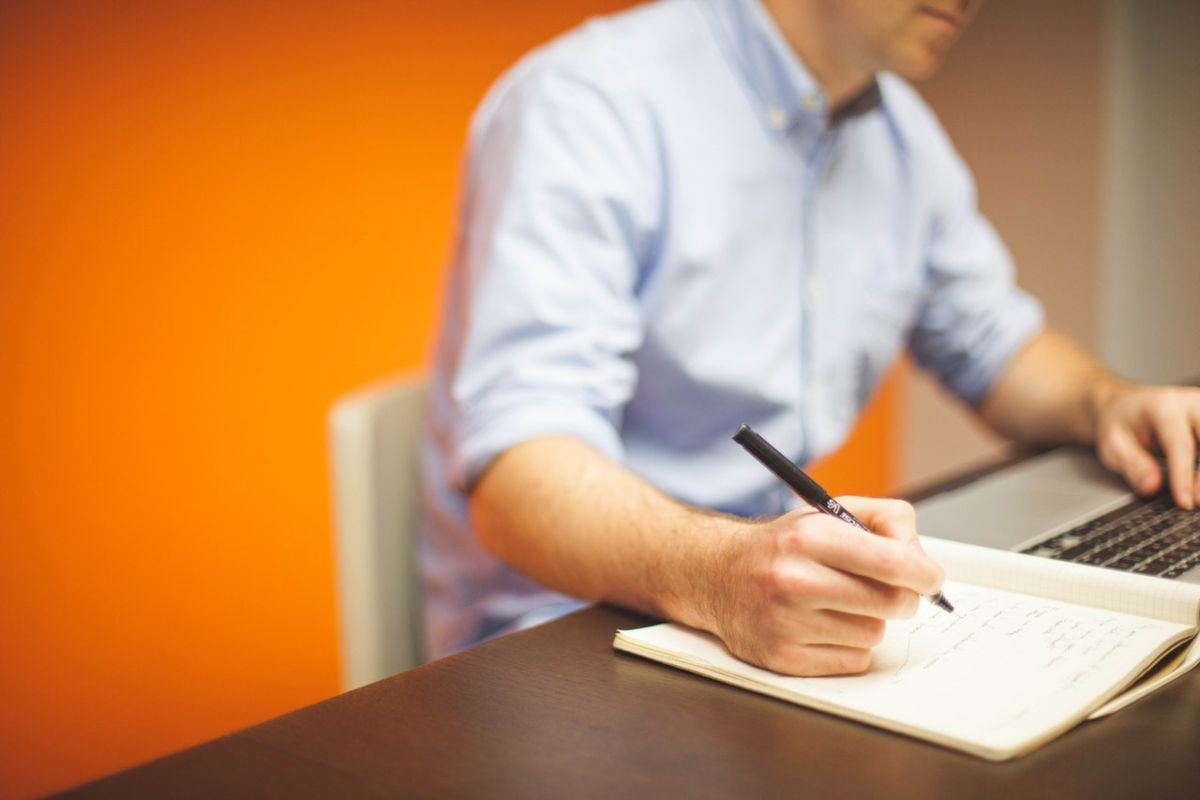 1. Introduce Yourself
You want your potential clients to build a positive image of you from the moment they start reading this proposal. So, open with a short but effective introduction. Briefly describe what:
your business is
services do you offer
experience you've got in this field
Also, state that your primary mission is to help them, the customers, build a solid reputation and skyrocket their business success.
2. Assess the Situation
Before you start writing the proposal, you'll need to have an informative conversation with your potential client.
Why?
Because you need the proposal to focus on their exact needs and issues, which is why you need to learn about them first. So, assess their current situation and show them you understand where they stand:
their current reputation situation
issues with it
opportunities for improvement
If you can, use their exact words to show you've listened carefully and understood what they expect from you.
3. Offer a Solution
Now that the problem is defined, it's time to introduce the solution. And, this solution is very simple- hiring you as their reputation manager.
Naturally, you'll need to offer more than this. So, tell them about your plans for their business:
using your expertise to remove this problem
improving specific segments of their reputation
helping them continually grow and develop
This section needs to show your passion and determination to help them overcome their current problems and implement better strategies.
4. Set New Goals
Once you introduce the idea of improvement, it's time to get super-specific and discuss the details of your reputation management plan for this client.
 The goals and objectives section needs to answer the following questions:
What do you want to achieve with the new plan?
How will it change their reputation and business for the better?
What specific improvements will they be able to see?
You want your potential clients to be able to understand and imagine the results you can achieve together.
5. Explain Your Strategy
Just saying you'll help them achieve their goals won't cut it for most of your clients. Instead, you'll need to back your claims with facts.
Simply put, you'll need to explain what your strategy implies and how you plan on dealing with their problems.
So, explain your strategy in terms of the:
phases it will unveil in
steps each phase consists of
reputation management practices you'll implement
tools and resources you'll be using
data and information you'll rely on
They need to see you've done your preparation and are fully prepared to commit to their case. They'll also want to see your plan to be certain you'll get the job done properly.
Plus, once you show them how complex this job is, they'll realize they definitely cannot do it themselves. You'll be justifying the cost of your services and having them more willing to hire you.
6. Do Some Math
Are your services worth the money your client is investing? This question is something they'll definitely think about when reviewing your proposal.
Nobody wants to spend money in vain, so you'll have to do some math and add some calculations to your proposal.
This implies:
showing them how you'll improve their sales
proving how you'll prevent potential loses
creating a long-term projection of their business success
Nothing beats proving your clients' money will be wisely invested. You can even create charts and visuals to help them understand the improvement you can bring to their business.
7. Create a Timeline
The next thing you need to do is tell your client when they can expect to have the plan implemented and see some results. Plus, you want to make sure you agree on a reasonable timeline so that you're able to do everything you promise properly.
Creating a timeline means:
agreeing on the final date for creating a reputation management plan
determining when each phase of the project will be realized
setting specific dates and milestones
Both you and your client must know exactly what to expect from each other and know how your collaboration will go down. A set timeline makes it easier for everyone to relax.
8. Tracking Results
Your clients will also want to track how your reputation management plan influences their business. That means you need to talk about tracking results.
Once you start implementing the plan, you'll have to assess your client's situation regularly to see if there's progress.
So, tell your client about:
KPIs you'll measure
tools you'll use to do it
frequency of assessment
form of presenting the client with the results
Tracking results means making sure you're doing the right thing, and that's exactly what your client needs from you.
9. Check Accuracy
Finally, you want to be professional in the way you present and offer your services. Thus, the way you write your reputation management proposal will tell your clients how professional and trustworthy you are.
Make sure to:
edit several times
proofread for grammar, spelling, and punctuation
If you're not sure you're up for this writing assignment, you can outsource for help from a paper writing company. Just type "write a thesis for me" in your Google search box. You'll find the services that write academic papers and that will provide professional writing help.
Final Thoughts
Writing a reputation management proposal is important if you want to stand out from your competitors and show your professional potential. It's a skill you have to master if you want to seal more deals with new clients.
We hope that the 9 steps we've shared above will help you write brilliant reputation management proposals and keep a steady workflow.
Read Also:
Author's bio. Jessica Fender is a professional writer and educational blogger at GetGoodGrade. Jessica enjoys sharing her ideas to make writing and learning fun.