Every time during the Super Bowl, the giant multinational companies compete to get a spot during the game. This year the host network charged $5.25 million just for a 30-second spot, which translates into $175,000 per second.
Sounds crazy, right? Well, over 100 million people tune in to the channel to watch the game. Hence, the cost is sort of justified.
Don't worry if you are not a corporate giant with deep pockets to spend on Super Bowl or expensive TV campaigns. You can leverage the digital media to reach out to your audience.
There are already around 3 billion people online and by 2020 half of the world's population is expected to join the World Wide Web. So, you really don't need to worry about high marketing budgets these days, the digital media is a much better resource.
Plus, it gives you the ability to micro target your audience, so you don't just end up wasting your bucks. Here is how you can market your products through an online presence:
3 Awesome Ways to Market Your Products Online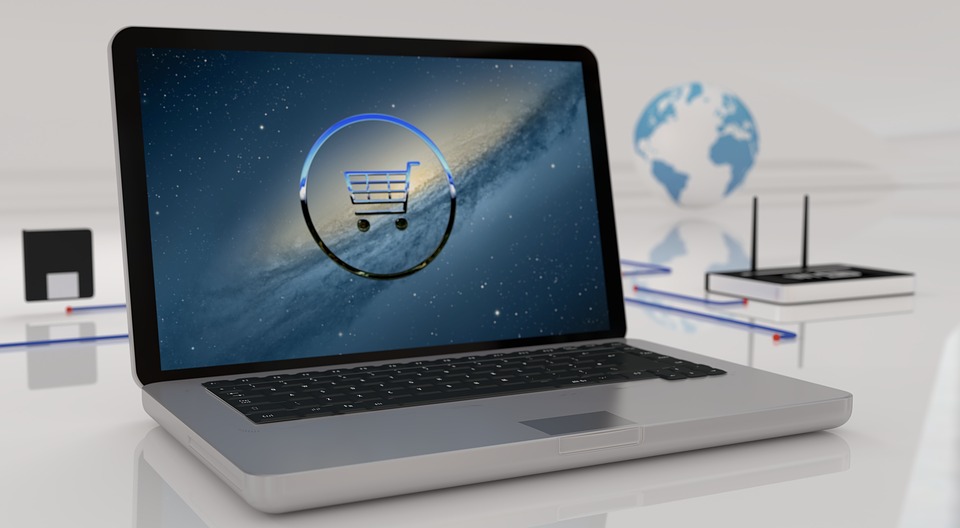 1. Website
The first and foremost thing that you need to establish your online presence is a website. When people need something, they turn to Google, and your website will make sure that you are there when a need arises.
However, merely having a website will not get you any results; you need to work hard to come into Google's good books. For that to happen, your website needs a good design and logo that looks professional. You can use custom logo design services to give a professional touch to your website.
Also, your website needs good loading speed. A survey showed that 47 percent of the users expect a website to load within 2 seconds and if it does not, people leave.
This increases the bounce rate and decreases the dwell time of your website. These are the two metrics that Google uses to judge your website.
Moreover, your website needs a blog where you can share information that provides value to your customers. A good blog will improve your SEO and increase your chances of coming on the first page.
You can also include a subscription box on your website to collect emails of potential customers. Once you have a database, you can carry out email marketing.
Email marketing is one of the cheapest and effective ways that you can use to market your product. Statistics show that the ROI of email marketing is 3800%, which means that for every 1 dollar that you spent, you get a return of $38.
2. Social Media
The second tool that you have in the digital world is social media. It is imperative that you have a presence on major social media websites such as Facebook, YouTube, and Instagram.
Facebook has grown from just a site that connects people to a full-fledge marketing platform. The site does not only help you to generate awareness but boosts sales as well.
According to Facebook, 1.6 billion people are connected to a small business on Facebook. You can create ads and promote them to your target audience.
The best part about Facebook or any other social media platform these days is that you can set and control the budget yourself.
This is different than the traditional media where you just have to spend money. Facebook also offers in depth analytics so that you can check if your ads are working or not. This leather skin shop, for example, has done a great job in setting up its Facebook page with a Shop Now button.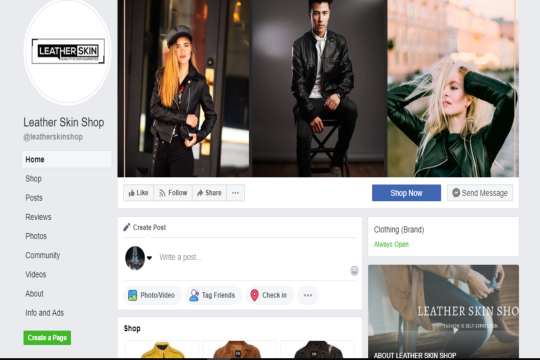 Today, people are consuming content in the form of videos, and hence YouTube has become one of the best channels for advertising.
Moreover, it is not really difficult to use YouTube; all you need is a good video ad. YouTube offers a variety of ads that you can opt for depending upon your objectives.
The Trueview are instream ads that you can play before your audience watches the main video. Other than that, there are Trueview discovery ads that appear on the YouTube homepage.
The best part about YouTube advertising is that you only have to pay if someone watches your ad for 30 seconds or more or clicks on your ad.
Similarly, you can leverage Instagram that has around 400 million active users. Instagram also offers different forms of formats for advertising such as Story ads, Carousel ads, Video ads, and Picture ads.
The easiest way to run an ad on Instagram is to make an account and promote the posts that you have shared.
3. Influencers
These days, influencers are becoming one of the most effective ways to market products online. It is estimated that the influencer industry will reach $10 billion by the end of 2020.
Influencers are becoming more effective because people believe them more than company advertising. Statistics also show that 39 percent of the active Instagram accounts are influencers with over 15K followers.
As far as the pricing is concerned, it varies depending upon various factors. These include the number of followers, the amount of engagement their posts generate, the type and number of posts you want to promote, etc.
On average, influencers on Instagram charge $1000 per 100,000 followers, and for YouTube, it is around $2000 for 100,000 followers.
Advertising on social media does not only mean that you have to advertise mindlessly. People are skeptical of online advertising by the company as much as they are of traditional advertising.
Hence, the key to online advertising is a good quality user generated content.
Adidas recently did a great job when it used 30,000 runners of the Boston Marathon and created their personalized videos to advertise its latest running apparel. The campaign proved to be quite effective as the videos garnered over 100,000 views within two days of the race. 
If utilized properly, digital media can help your business flourish in no time. All you need to do is understand what your customers need and which platforms they use.
Author Bio: Ashley Rosa is a freelance writer and blogger. As writing is her passion that why she loves to write articles related to the latest trends in technology and sometimes on health-tech as well. She is crazy about chocolates. You can find her at twitter.