If you are looking for a way to increase your reach and your exposure, mobile billboard advertising is a great option. You get a great deal of attention when vehicles drive around with mobile billboards advertising your business.
When you do this, you can be sure that everyone will see your business and know you exist. Take a look at the top eight ways that you benefit from mobile billboard advertising.
8 Ways You Benefit From Mobile Billboard Advertising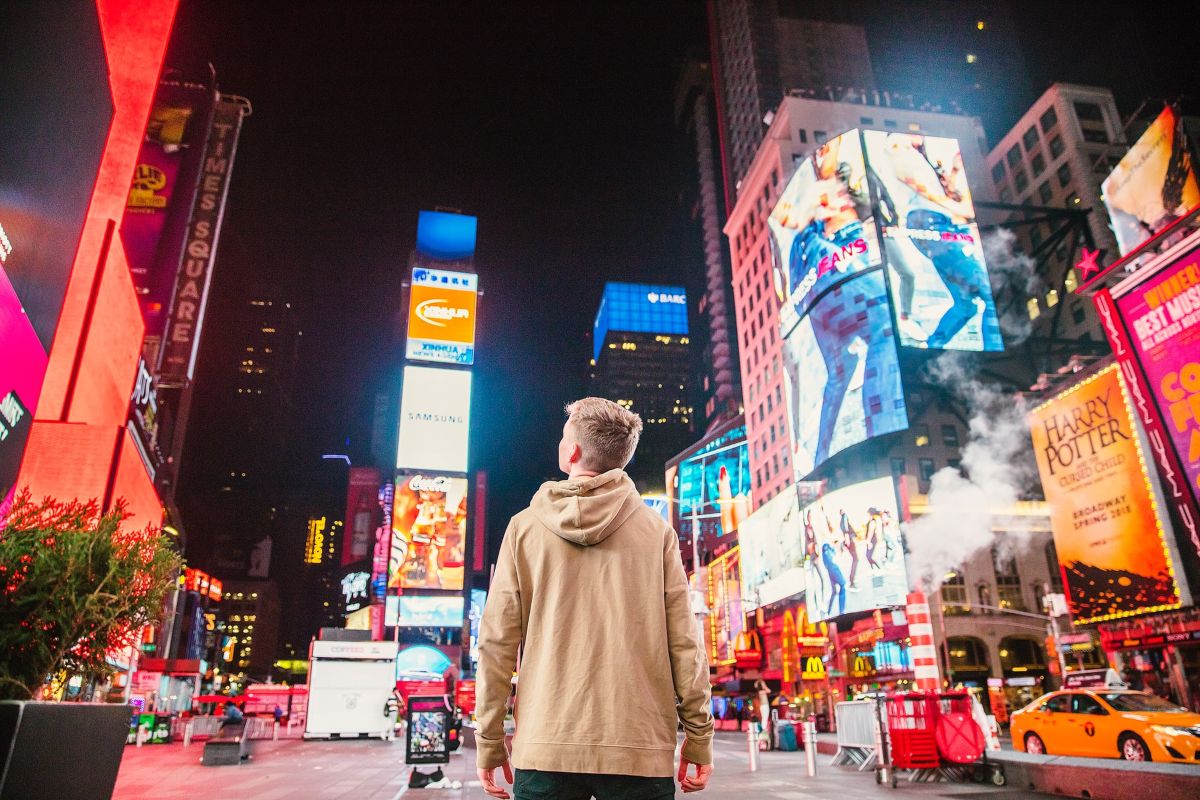 1. You Can Extend Your Reach
If you run a small business, it can be expensive to let people know that you are out there. If you place an ad on a billboard, it is locked in one location. You may reach people who go to that location, but there are many more people out there who will never see it.
A mobile billboard travels around with your advertisement on display. They often go to locations with both foot traffic and auto traffic, so you reach even more people.
2. You Can Choose Your Display
Most of the time, you can choose from different options for the display on your mobile billboard. You can find mobile billboards with one side or as many as three.
Some use digital LED light displays, while others offer a full vehicle wrap. You can look at the different options and choose the one that is best for your business.
3. Your Brand Will Stand Out
Mobile billboards are large and stand out. They can be lit up with LED lights, and they can relay whatever message you want. People will notice it and learn about your message. Consider your brand and how you want people to feel about it when you are creating your message.
You want to stand out from your competition, so determine what you can say that sets you apart. This is your opportunity to make a lasting impression on a lot of people.
4. A Mobile Billboard Is Scalable and Targeted
When you use a mobile billboard to advertise your business, it is both scalable and targeted. You can gain considerable leads and scale it up or down, and you can target the audience that is most likely to shop at your business.
You probably have a good idea of who your ideal customers are. A mobile billboard advertising company can help you choose the right location to target those customers. The important thing is to make sure that you are reaching the best possible audience for your business.
5. You Can Build Trust with Your Customers
Seeing a mobile billboard for your business helps to build trust with your customers. People in the community become more familiar with your brand, which helps to build trust.
While having a digital presence helps build trust, when customers see your billboard out in public, they will know that you are legitimate. This helps them trust your brand, and it lets them know that you operate in the community.
6. You Can Choose When People See Your Message
When you use a mobile billboard to advertise your message, you can choose when people see it. If your target audience is likely to be in a particular location at a particular time, you can make sure that this is when your message is out there.
If you use a company that does backlighting, you can send your message out at night. This gives you the opportunity to choose the best time so that you maximize your advertising strategy.
7. You Might Be Able to Use an LED Billboard
LED lights are known to be effective at drawing people's eyes to the message. If you are sending your message out on a mobile billboard at night, using LED lights is likely to draw the attention of everyone in the vicinity.
The truck will cruise around with your message displayed, and the bright LED lights ensure that everyone will see it.
8. It is Cost Effective
Mobile billboards are more cost effective than other forms of advertising. The cost will depend on a number of factors, such as the type of billboard and any other features you use. In addition, you get such great reach that it ends up being a great investment.
For example, you could pay a great deal of money for a television ad, and many people ignore commercials. However, when a mobile billboard is out driving around, people can't help but look. As long as you make sure that your message is powerful, you get more out of mobile billboards than other, more expensive forms of advertising.
Final Words
One of the best ways to reach a lot of your target customers is by using a mobile billboard. This type of advertising travels around and displays your brand's message, and it offers you an opportunity to reach a lot of people. This builds trust in your community and ensures that people know that your business exists.
Read Also:
Author: Jennifer