Website design is a cyclical process that changes according to the fluctuating and ever-growing trends of web designs. A website is created by combining different elements including colors, fonts, graphics, images, text, videos, and much more.
To build a strong customer base, it's pivotal for businesses to create web designs that enhance the user experience. Users interact and engage with a website that has simple and user-friendly UI, quick load and response time, informative content, flat design, muted tones, etc.
As we're moving towards the era of artificial intelligence, businesses are now integrating different techniques of AI to increase the performance, speed, and efficiency of their websites.
New website trends not only bring enhancement in the user experience but also help businesses in increasing their sale and revenue. A website that already exists needs to adapt to new design trends to stay ahead of its competitors.
Designing a website is not a hectic task but changing it according to the latest and trending web design is crucial. A website design must be functional, robust, and effective to be used on every mobile device.
Different tools and frameworks are available in the market to design a highly responsive website while keeping current website design trends in the mind.
Effective Website Design Trends With Better UX in 2022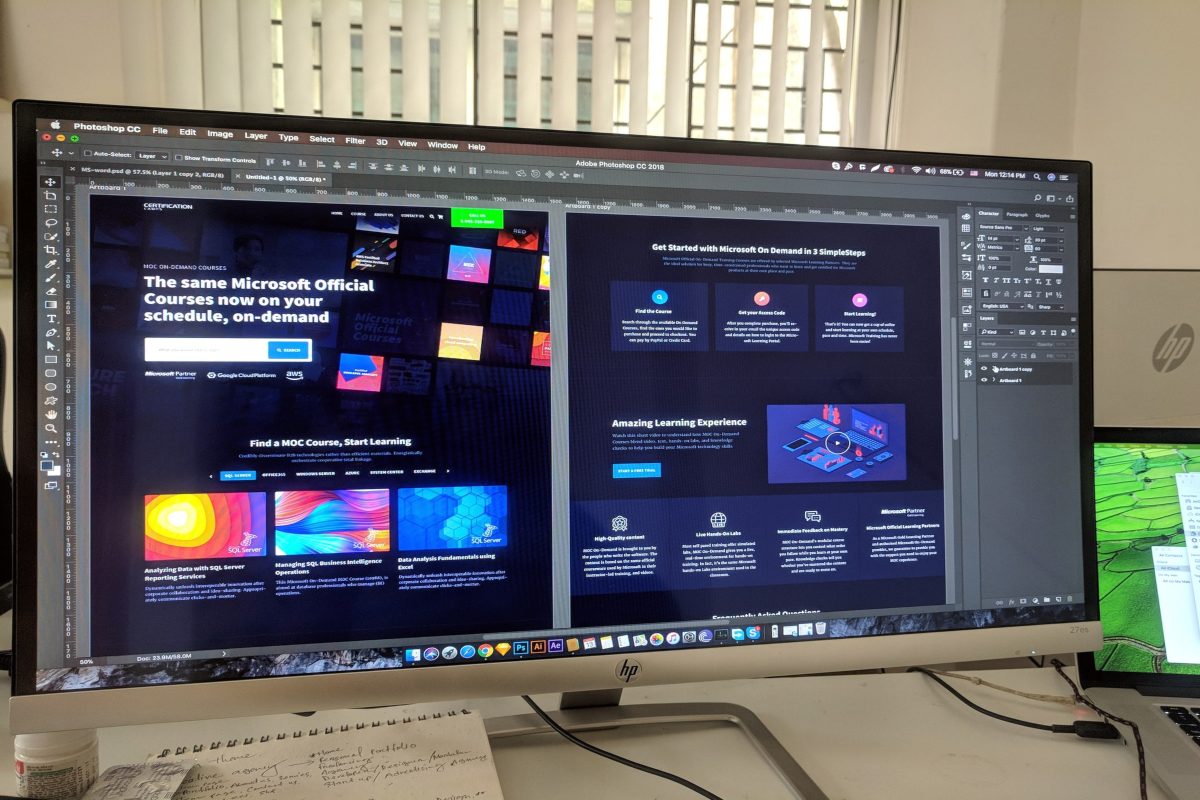 Let's explore some of the effective 2022 website design trends that will help best web designers in USA is boosting their UX to a greater extent.
1. Enjoyable user experience with personalized content
The personalized content strategy is one of the latest website design trends that many companies have integrated into their websites. Personalized content enhances user experience by showing offers and recommendations to the website visitor based on their geologic and browsing history.
An e-commerce website must include a personalized content strategy to increase its conversion rate. For example, a user visits a website and adds some product to the wish list or favorite product. The next time the user visits the website it automatically shows the saved product for the purchase.
It must also display the product relevant to their interest with exciting offers and recommendations. This strategy is carried out by analyzing user behavior.
2. Micro-interactions and animations
Give a fresh and energetic look to your website by including micro-interactions and micro animations. Micro-interactions engage your user as it gets triggered when the user hovers the mouse to a particular link, icon, or section.
The color of the button or icon changes or simply icon moves when the user hovers a mouse. This visual interaction engages the user and enhances the visual appearance of the page by giving it a tactile feeling.
Micro animations are useful to explain complex concepts to users in a simple effective way that the user can understand easily. Animations are the key to illustrating your message to the target audience because sometimes words cannot explain the message you're trying to convey to the audience.
Micro-animations are useful for e-commerce websites that give users a taste of their products. Online shopping clothing websites can use this strategy to display to customers how their clothes are designed and stitched to fit real people.
3. Accessibility and interactivity
Accessibility is not just a trend but an ever-growing need of website visitors with visual or auditory impairment and disabilities. Users must find it easy to interact and navigate your website as it's one of the good practices to reach a large audience.
Integrating theme and font customization is one of the top benefits that you can add to your website. The strong color contrast between text and background can improve the accessibility of your website. Labels and instructions, functional alt tags, etc. are some of the examples of accessibility.
Interactivity can engage the audience with your website and also provide value to your visitors. Creating exciting puzzles, polls, surveys, contests can bring a sense of creativity and interactivity to your website.
It also helps the website owners in understanding what their users are up to and what they like to prefer. All this can help in better understanding the need and requirements of your target audience.
4. Integrating Artificial intelligence
Artificial intelligence is revolutionizing website design by improving communication and medium channel. Chatbots are now integrated into the website that provides real-time information to users.
When the user visits a website a chatbot is pop-up that helps users with the questions. Moreover, voice-based interfaces are an example of google virtual assistant, Alexa, and SIRI that enable the user to search or ask something on the website by simply speaking to them.
5. Virtual reality
Virtual reality is bringing a drastic change in the modern digital world. Websites that provide a 3D environment for their users to buy and explore things of their choice. Before buying a product users can now see how the product will best fit in the real life.
Airbnb is the website that has integrated VR on their website. It let the visitor tour a rental before they book a reservation. The furniture company lets you display how the furniture will look in your room.
6. Flat designs
Bold background with clean text and minimal design elements are the features of flat designs on the website. It gives an attention-grabbing and eye-catchy look to your website.
The advantage of creating flat designs is that it enhances the performance, speed, and load of the website. Easy navigation and increased adoption can be obtained through flat designs.
7. Text-only hero images
Text-only hero images are one of the trends of website design that web developers must be incorporating in the upcoming 2022 to grab users' attention. A bold highlighted text at the top of the page is created with a unique font to give important information about the website.
To enhance the user experience, the web designers must replace typical background images in the hero section with eye-catchy typography to bring more users' attention.
8. Custom scrolling
Bringing custom scrolling in a website is a better way to give users a comfortable and joyful interaction with your website on their phones and tablets.
Adding horizontal scroll and gesture control is an exceptional web design trend. So adding a new feature of scrolling can make a significant impact on your website.
Conclusion
The need and demand for web design are ever-growing! People love to interact with the website that is designed with the current web design trends. It results in more reach of your website to a large audience with improved performance and effectiveness of your website.
The above-mentioned web design trends are according to the upcoming year 2022. Every website owner must include these website trends to enhance the user experience and functionality of their website.
Read Also:
 Author Bio: Linda Hartley is a digital marketing manager at Appstirr, who loves to write content on the latest topics, including Blockchain, B2B business models, application development and much more.