Generally, the Human Resource (HR) department of an organization is considered the most useless and odd one. This is because this department traditionally does not actually bring in large sales numbers as finance and marketing departments do.
However, People Analytics changes this situation completely. People Analytics is a more data-driven approach to human processes and behaviors that can help organizations in making informed decisions to boost employee performance and productivity.
It is a fairly new concept to most but various big organizations are already utilizing People Analytics and achieving desirable results. It basically involves collecting, organizing, and analyzing data to make predictions, change the recruitment process, enhance employee productivity, and build a better workforce.
For Example Laszlo Bock, the former VP of People Operations at Google describes in his book, "Work Rules" that Google changed its hiring practices after HR started to analyze the recruitment data and it proved to be beneficial for Google.
Plus since it is a rather new method, there is a lot of untapped potential in People Analytics. But people are not familiar with it and that is why they are unable to benefit from it.
If you want to learn more about People Analytics and understand how can it bring benefit to your business then keep reading.
What is People Analytics?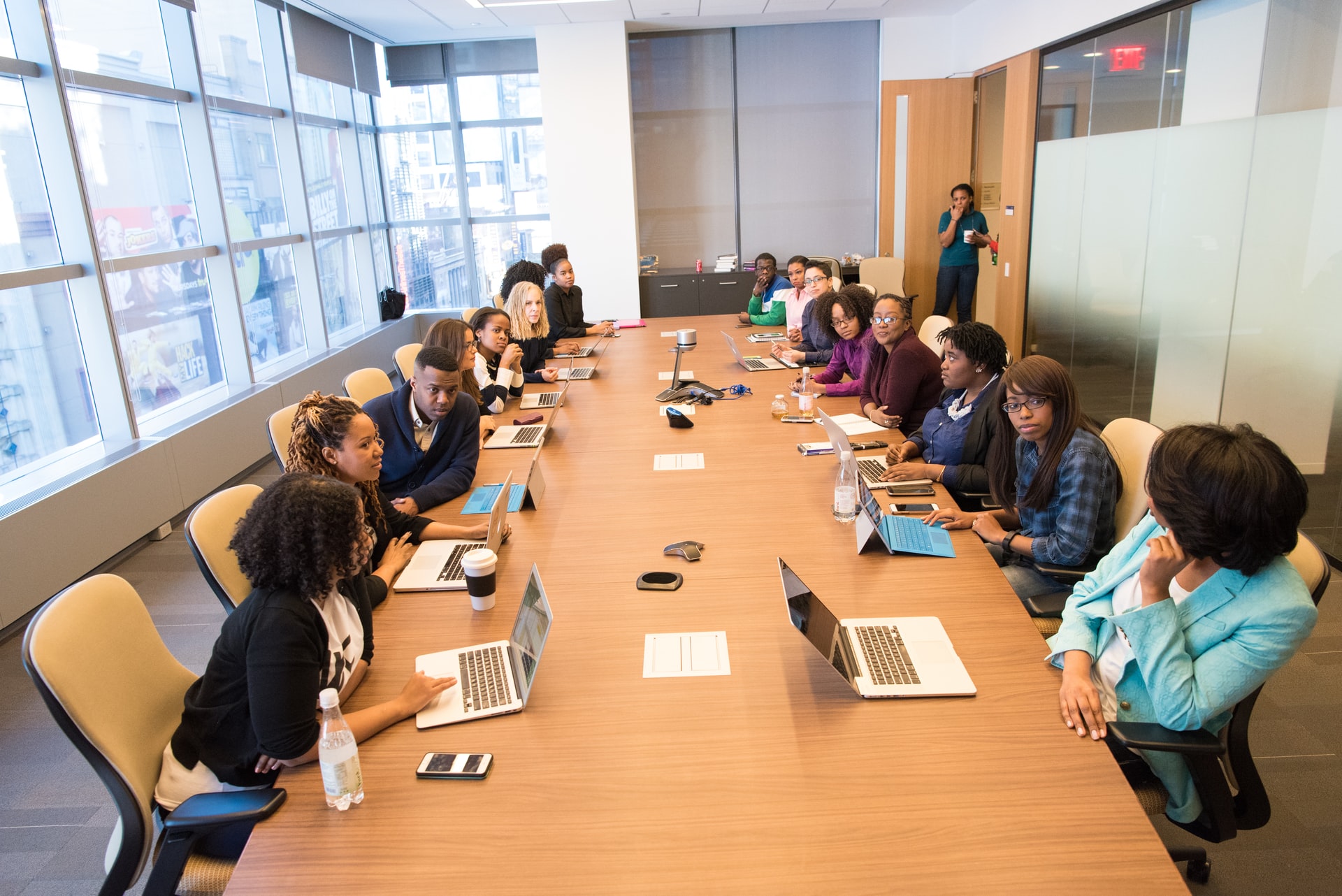 People Analytics is the goal-focused study of all types of people processors, challenges, behaviors, and opportunities at work to achieve useful business insights that will ultimately help a business in making a data-driven decision.
It is basically a data-driven approach towards Human Resource Management and it has helped HR move from the traditional operational disciplined approach towards a strategic one. An HR department that uses the modern People Analytics method is called Strategic Human Resource Management (SHRM).
Plus People Analytics helps the HR department perform a more active role in the organizations and businesses by improving the hiring process, predicting employee behavior, shaping training programs, and enhancing worker performance.
Strategic Human Resource Management can also prepare a business to tackle the dynamics of its operational environment as well as help its management make smart, goal-oriented, and strategic decisions.
How Can People Analytics Help Your Business?
As discussed above the People Analytics is used by businesses to deal with the dynamics of their working environment and make data-driven decisions.
But you might be thinking that all this is just abstract talk and you can't fathom how People Analytics can do anything practically beneficial for the business.
Well, to answer this question, the People Analytics study of new trainees can help the HR predict which new hires are likely to become the highest performers in the next few years and which ones are likely to leave within 6 months or soon. It can also help the company in measuring the financial impact of different practices i.e. new recruitment or a learning program.
Moreover, People Analytics can also help a business calculate the impact of employee relationships, frequent absence, and workplace environment on their performance.
This will ultimately help the company in creating a more effective workforce and increase the productivity of the employees which means more sales.
The Process of People Analytics
The People Analytics study can be conducted in various ways but I will delineate the simplest way to conduct a People Analytic study. The Process of People Analytics involves:
1. Collecting Relevant Data
The HR department has a lot of data and the key is to collect the data that is relevant to your study.
It is also important to conduct a People Analytics study in an area that will bring benefit to the business such as the financial impact the behaviors of people in management have etc.
2. Experiment and Explore
Do not hesitate to experiment with new People Analytics techniques and tools while investigating to find the course of study that will suit you most.
3. Prepare an Action Plan
Start preparing an action plan if you want to be taken seriously and provide a solution at the end of your investigation. The solution is usually provided as a suggestion in studies.
4. Avoid Legal problems
Make sure you have the consent of employees when you ask them questions and record their answers.
Plus you must have the legal team go over the techniques and means of collecting data before you start the study because you wouldn't want to be sued over something like this.
Even after the study is complete, make sure you have a legal professional go over the report before it is published or applied.
5. Put Together a goal-oriented Strategy
It is necessary to develop a strategy based on facts and data to address the issue at hand. Remember! The study should also justify the strategy and explain how it will solve the problem since business management needs a good enough reason to implement it.
Remember to keep the strategy simple and to the point. The easier it is to understand and interpret the report; the better. Furthermore, do not hesitate to use tech People Analytic tools while you are conducting research.
The Useful HR Analytics Tools
Tech HR Analytics tools are used in every step of People Analytics research. However since numerous kinds of HR Analytic tools available; it can be hard to choose the most effective ones. Hence I'll list some useful HR Analytics tools to assist you.
1. R
It is one of the most useful HR analytic tools. R is best suited for visualization, statistical analysis as well as to explore large chunks of data.
2. Excel
Excel is the most basic and easy to use Analytic tool. It can help in presenting data in a professional and orderly way.
3. Power BI
Power BI is primarily used to collect, analyze, and visualize data which can help in detecting patterns and trends.
4. Qlik
It is a tool used for data aggregation and it comes with a massive dashboard capacity.
Introduce Your HR with People Analytics
Since you understand People Analytics and how it can change the game for businesses; why not introduce your HR with People Analytics today?
It will be a slow and maybe even tedious process but upgrading the capabilities of your HR will bring profit to your business in the long run. Good luck!
Read Also:
Author: Mehak Sohail