In this age of social media and digital marketing, affiliate marketing has taken the internet by storm. Not only is it a fantastic way to earn passive income, but it also provides flexible hours and the freedom that everyone searches for.
You have most likely already encountered affiliate marketing. In fact, you may have already purchased a product or service through an affiliate link. Being an affiliate marketer means making a commission on sales when people use your specific link to purchase something you promoted.
We're going to dive more into how affiliate marketing works and why you should consider hopping on board with it.
What is Affiliate Marketing?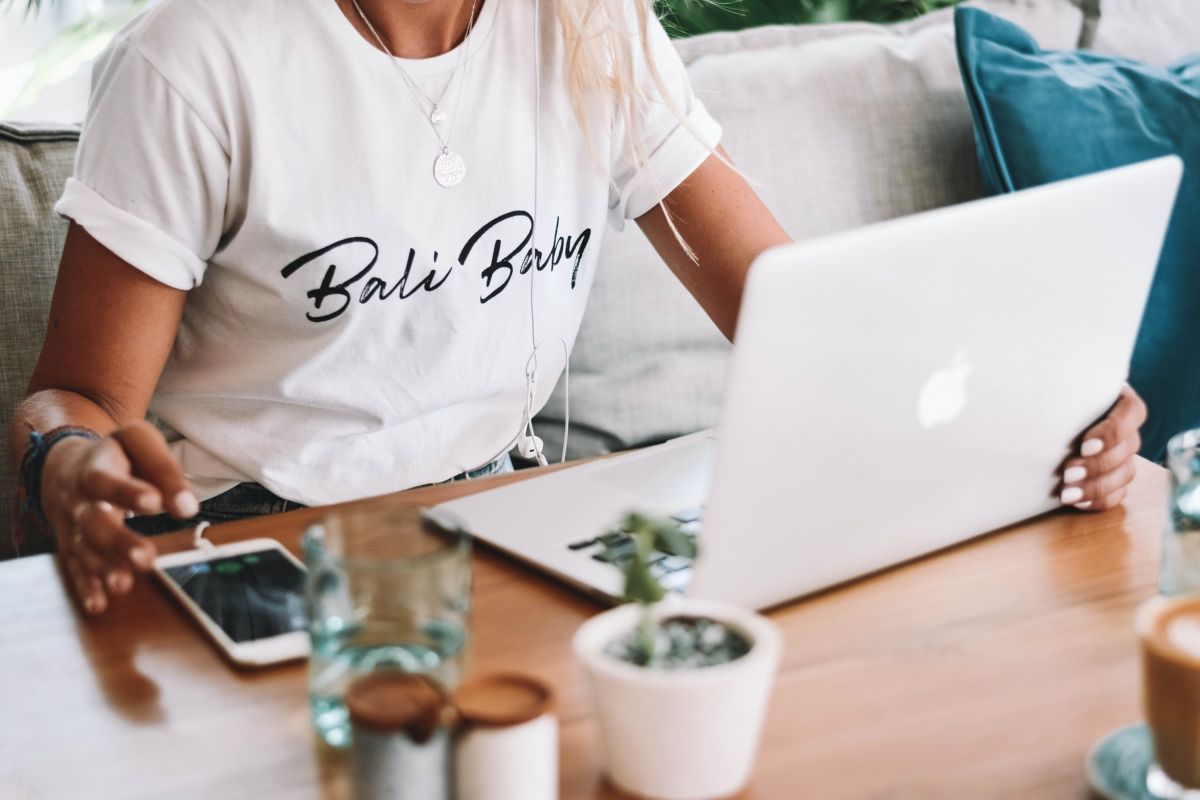 Affiliate marketing is when an influencer or promoter teams up with a brand to promote their product or service through advertisements or content. The affiliate marketer has a unique link, which their followers and audience will use to purchase what they're promoting. From this sale, the marketer receives a commission.
Now, there are different types of payment structures such as commission percentage, flat fee, or even pay per click. Every brand is different, so you'll want to be strategic with how you structure your affiliate programs to make the most income possible.
There are two different routes that you can take when it comes to affiliate marketing, which we will get into next.
Influencer Marketing
You see viral videos and images of personalities on Instagram and TikTok. These people are known as influencers. They talk about their daily life and have a large following of people who look up to them. They then use this following to promote products of which they are affiliates to make sales.
This type of affiliate marketing is done through content creation. Whether it's a video, photo, or blog post, influencers make creative and engaging content to promote and advertise products to their followers.
Marketing Campaigns
If you aren't comfortable putting your life in front of millions of strangers on the internet, you can get on the more technical side of affiliate marketing and create your own marketing campaigns. This includes creating landing pages, ad campaigns, and lead generation.
For example, if you are an affiliate of a solar energy company you could make a campaign to generate leads. You could then sell solar leads to the company you're partnering with and make a commission from sales or charge a flat fee for just the leads.
This will require more of a digital marketing background and technical knowledge to make it work.
Benefits of Affiliate Marketing
So, why would someone want to become an affiliate marketer? There are a ton of reasons!
Firstly, it creates a passive stream of income. You just have to create the piece of content, like a blog post, and promote it for a bit. Once it gains traction, you'll have people visiting it and clicking on your links for years to come without you doing anything.
You can work remotely and choose your own hours, which gives you ultimate freedom. You can choose to do affiliate marketing full-time or on the side of whatever else you do. Also, nobody is watching over you telling you what to do and when to do it.
It's truly an amazing time to jump into affiliate marketing right now, especially with apps like Instagram and TikTok consuming so much attention.
More Resources:
Author: Umair Asif