Digital signages have become an effective way to attract the attention of potential customers to your business. These signs can also help you communicate with your customers.
If your business is starting to pick up and you're looking for a way to keep up with competing businesses, digital signages will certainly help you.
Starting businesses and small established businesses generally have a hard time competing with other larger businesses due to recognition and visibility.
Digital signages came in handy for these businesses as a way to attract potential customers, increase customer traffic, and ultimately improve sales.
5 Types of LED Signs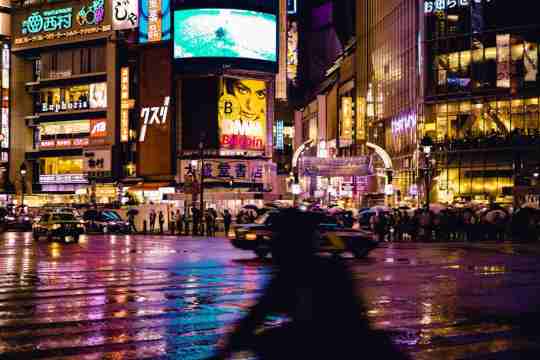 The best part about using LED signs is the fact that it's content flexible. Content flexible in a way that you can easily maneuver your way around its system, and program it to alter the advertising instantly.
Here is an overview of the best kinds of LED signs to use for advertising your businesses.
1# Indoor vs. Outdoor LED Signs
Depending on your marketing and advertising goals, you could use LED signs indoors and outdoors. Outdoor LED signs are best for captivating passersby, especially from a distance.
On the other hand, indoor LED signs also come in handy if you're advertising your business in places with a lot of foot traffic.
2# Double-Sided LED Signs
Double-sided LED signs are the most visually striking type of digital signages. It's the most visually stunning signage because it allows you to captivate potential customers from multiple directions.
You can make the most out of advertising through this kind of LED sign by displaying the same image, video, or message on two sides, or program each side with different designs.
3# Full-Color LED Signs
Full-color LED signs are an excellent way for you to showcase your business and the services that you provide.
Due to the versatility of full-color LED signs, you'll be able to customize the high-definition screen as many times as you'd like.
Having a full-color LED sign for advertising will also make it easier for you to interact with potential customers because of flexibility.
You can choose from showing photo-realistic graphics, animations, text communications, full-motion videos, or a combination of all to boost brand recognition.
4# Tri-Color LED Signs
Tri-Color LED signages feature a triad of vivid colors such as red, green, and yellow. The tri-color LED signage allows you to advertise your business by communicating with potential customers using texts, animations, and simple graphics.
Similar to the double-sided and full-colour LED signs, you can program the tri-color signage to change the message or the advertisement anytime you want. Although it only features three vibrant colors, it's enough to warm the eyes of passersby.
5# Monochrome LED Signs
The easiest but extremely effective way to advertise your business is by using monochrome LED signs.  This type of LED sign features only one color, usually a warm yellow or amber.
Even though monochrome LED signages features only one color, you're still able to choose from a variety of sizes, either as small as a window to catch the attention of passersby, or as huge as a billboard, to captivate the foot traffic.
Two Types of Digital Signage for Advertising
Digital signages have become a promising medium to present information about businesses to consumers.
In contrast to the traditional physical signages, digital signages eliminate the cost of distributing content to potential customers.
Further, there are two types of digital signages that you could use for advertising. By applying the point of wait principle, you have to think about how you can utilize the consumers time to engage with your LED signs. Here are the two types of digital signage.
1# Contextual Digital Signage
The key to sustainable advertising effects is to provide consumers with relevant content. Further, having digital signs that can instantly adapt to fit the situational context can be an effective way to advertise your business.
Contextual digital signages is an effective way to advertise. You're displaying advertisements that an individual or a group of individuals could relate to, given their present situation. Relating to the circumstances of the consumers is one right way to increase brand recognition.
In essence, you'll be able to gain more attention for your business because your advertisements have a higher possibility of being relevant.
2# Interactive Digital Signage
By raising the possibility to interact with potential consumers, you will be able to increase consumer value just by enabling consumer engagement or emotional perception.
Following this, you can enhance your LED signs through programming and allow consumers to interact with your advertisements.
Further, having interactive digital signage will also let potential customers know more about your business. By programming it to make the advertising feature some game, you'll be able to hook their interests.
Takeaway
There are many kinds of LED signages that you could use for advertising your business. It comes down to how you'll communicate the information about your business and the services you offer, to consumers.
No matter how good your product or service is, you won't be able to profit off of it you don't have the proper ad or sign.
Remember, placing the appropriate kind of LED signs to captivate passersby also matters.
Matching your advertisements to the correct situational context to relate to individuals or a group of individuals also help boost your business' recognition.
Once you have a proper sign and your targets are set, it's only a matter of time that you'll be reaping the rewards.
Author Bio: Lisa Jones