Congratulations! You are about to launch your brand. Everything is ready, and now it's time to design a unique logo — Super! Unless you happen to be a graphic designer yourself, you have probably figured out that it's best to leave the design part for the professional. 
So now, you are on a lookout for a graphic designer in Greenville, SC, who can create a perfect image that truthfully portrays your brand and the message.
Fortunately, you are in luck. Finding and hiring a designer is not rocket science. The only challenge that you may face is the abundance of such designer profiles and portfolios available online. It can become difficult to screen all of them and find the right one for you. Especially if you aren't well-versed with the design industry. 
But don't worry. This post should help. Let's highlight certain things that can help you make an informed decision.
Before you start diving into designers' portfolios, begin by collecting your thoughts and noting them down. Ask yourself questions that matter. Logistical questions like:
6 Questions You Should Ask Yourself Before Choosing Graphic Designer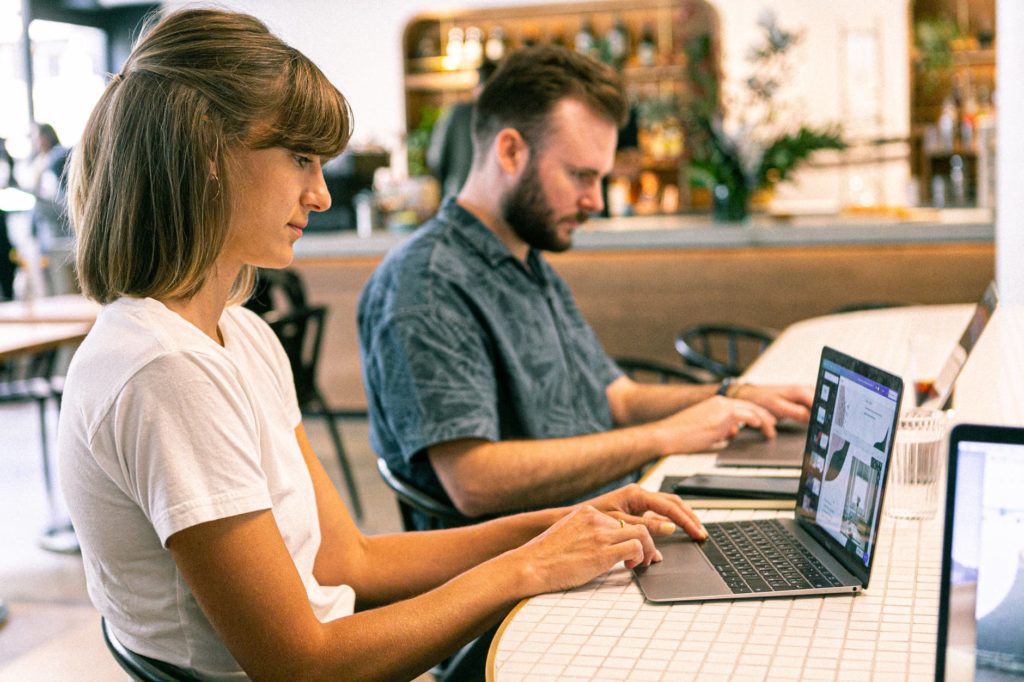 1# What's Your Goal?
Define your goals. Know what you are trying to achieve.
This will not only help you find the right designer for the project but also strike up the chances that the outcome will be to your satisfaction.
Simplify your needs to the candidate. The better the understanding they have of your expectations, the easier it is for them to create the perfect proposal for you.
2# Understand The Skills Needed For Your Project
A foolproof way to get the logo you want is by knowing how a design works. What comprises a good design? What are the factors that affect a design?
You don't have to know everything. Just a few basics that can help you set your priorities right. Understanding graphic design skills is an excellent trick to make sure you get the work you want.
3# Look Beyond The Portfolio
Don't rely on the portfolio alone. Everyone in the industry — be it, experts of graphic design or website design in Greenville, will have amazing portfolios. 
You should know more about them before making a commitment. You know what they say about quick decisions – "They are unsafe decisions." 
If you want to understand their creative process, ask them tough questions in the interview. Put them in a hypothetical situation where they have to take a tough call.
Assess their solution-centric approach. Ask them about their source/s of inspiration and projects they have worked upon. 
4# Understand Their Needs
No good relationship is a one-way street.
You will have to carefully listen to what they need/ expect from you so that both parties can work together in harmony.
Designers will seek help, suggestions, and reviews from you, and you must provide them whatever they need so that they can deliver good results. 
Excellent outcomes are only possible where there is effective communication.
5# Know Your Audience
Of course, you know all about your brand, but to launch it to the right market, you must know about your audience. 
You need to get into their minds. Know who they are, what they like, what they do for fun, where they go, etc. Also, jot down how do you want them to interact with your brand. 
Your designer needs to know your target audience so that he can create a design that connects to your brand. A good designer must be able to cater to your potential customers.
6# Experience Matters
One of the most important criteria for choosing the right designer is experience. 
Experienced designers will be able to speed up the design process from the very beginning. They will be acquainted with the latest trends in the industry. So, don't forget to look at their qualifications and years of experience in the industry. 
Final Thoughts
When choosing the right graphic designer for your brand, make sure you look for more than just a specific skill set. The designer's experience, creative imagination, and personal style are also aspects that you should take into consideration. So, critically assess their portfolios, challenge their way of thinking, and keep the above-mentioned points in mind to make the most of the interview process.
Read Also:
Author: Suzanne Elly