Running any small business is a challenge. No one disputes that. There are many obstacles you face while trying to get ahead. Two of those obstacles are overcoming competition and growing your brand. Thankfully, social media marketing helps pave the way for growth, branding and customer engagement.
There's just one problem – finding the time needed to adequately market your business online. This is where outsourcing your social media marketing to a professional is essential.
5 Reasons Why You Need to Hire a Social Media Manager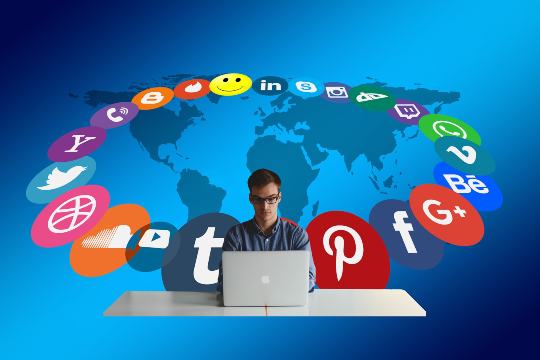 Developing a social media marketing plan includes many advertising approaches. Having the right social media strategy can give your business the 'oomph' it needs to rise above your competition, engage your intended customers, and boost your overall sales.
You could do your social media posting yourself, but hiring an expert – someone with proven results and specialized experience – can increase your level of social media marketing success. There are five prime reasons why your business needs a social media manager.
So, let's dive in.
1# Your Time is Valuable
Running your business takes time. So, too, does social media marketing, building an online presence, engaging with your customers, and staying on top of social trends. Few small business owners have time to do it all themselves. They are busy working with customers and managing other aspects of their business. 
Social media managers leverage their time and expertise to digitize your business' online. They know the best methods for social media marketing and branding.
They know what's trending, what's not, and how to use that to make you shine. They know all this because they do it every day.
So, hiring a social media manager makes sense for your small business because it frees up the time you would otherwise spend performing these same marketing tasks yourself.
Hiring a social media manager allows you to do what you do best – run your business, but it also brings a new level of expertise to your table.
2# Expertise Brings Results
No one is born an expert at anything. Expertise comes from years of experience and skill. It takes time, patience, and loads of practice to develop a proven strategy. The same holds true for social media marketing. The problem is social media marketing needs to be done right.
As with any marketing, there is a risk. Great social media marketing can rocket your business to the next level, but there are some social media pitfalls to be mindful of, too.
Social media managers are well-versed in this and can maneuver around the labyrinth of social dangers to avoid these problems.
Social media managers also understand the nuances that come with each social media website. They have the expertise to manage websites because they work with them constantly. They know when to post, how to post, what to post, where to post, and why to post to get you the results you need.
Not every social media website makes sense for every business and new social websites pop up all the time. Social media managers stay on top of this so they can target your content where it benefits your business most.
3# Targeted Marketing Matters
Speaking of targeting content, where you publish your content online also matters. Publishing content to the wrong social platform is risky.
It could literally make or break your social media marketing campaign. Having a social media management expert eliminates the guesswork.
That's because social media managers know what content is right for which site and how to target your ideal customers. Cross-posting the same content to different social platforms doesn't work. The reason is simple. Different social platforms attract different types of users.
Sometimes there is crossover, but not always. You need different types of content for different social platforms.
Social media managers understand these issues and compensate for them. This gives you the most bang for your social media marketing buck while building out your brand's authority and industry expertise.
4# Consistency Builds Authority
Providing a regular flow of content helps you build and maintain your brand. Consistency makes a difference.
A strong online presence increases your reach and your business' appearance in search results. Fresh, consistent content keeps your online audience interested in your brand.
It also increases the potential to drive more leads to your website and can further help convert those leads into customers. It all begins with consistency which also plays into search engine algorithms – our final topic.
5# Algorithms Change Often
Here today, gone tomorrow? Algorithms often seem that way. That's because they are always changing. What gains you first page search results today will not necessarily guarantee them tomorrow.
So, how do you know what works? You must stay on top of social trends like a social media guru binging on industry news and numbers.
Business owners often lack the insider knowledge of how best to navigate these constantly changing waters, but social media managers do. They follow changes and trends in social media usage so they know how to handle changes in website ranking requirements to get you the best results.
There is more to social media marketing than meets the eye. A simple and occasional post, tweet or video no longer cuts it, if you want your business to succeed.
You need industry know-how. You need social media expertise. You need someone who can ride the ebb and flow of the digital waves to maneuver the tide in your direction. You need a social media manager and you need one today.
Author Bio: Usman Raza is the co-founder of a Church Marketing Company and marketing strategist working with various brands online. Usman is also the content marketing manager at a Seedx, PSD to WP Service, and Royalens. He is devoted to helping small businesses bridge success gaps by providing in-depth, actionable advice on digital marketing, SEO, and small business growth. Follow him on Twitter @usmanintrotech.