Due to the increasing competition in the online market places, it has become crucial to focus on your online sales process. Selling products and services online may seem straightforward but it reality it takes lot of effort to make sales.
In order to improve the sales process, there is a need to provide the useful information and the better user-friendly experience. You must be using social media platforms for your business and you may use them regularly for interacting with your clients.
In today's time, it is evident that social media and social selling has the power to take your business to the next level. But at the same time, it is equally important to use the right approach by keeping in mind your clients' requirements at all times.
Best Tips to Drive More Sales With Social Selling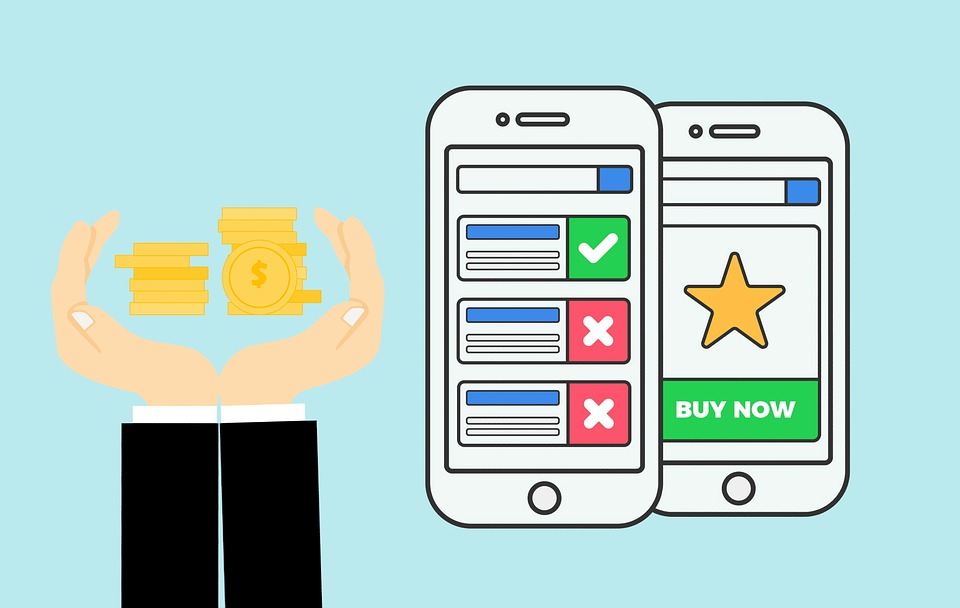 Here are some effective tips that can help you improve sales with social selling:
1# Engage right
One important way to improve your sales conversions is by engaging the clients in the channels they are engaged. Find out the interest of your prospects and spend time in creating strategies that can turn them.
Sales process is all about knowing your product first and then finding out who your target customers are. It is good if you are getting new customers but do not forget your past customers as they can recommend your services or products to other people and businesses they know.
Another important thing that you should always keep in mind is to remain available to your customers. When your audience tries to contact you, they expect you to be present for them. This signifies the way you interact with your prospects and basically represent your professionalism.
Moreover, quickly responding to your customers means defeating your competitors by winning your audience.
2# Content is king
It is true that providing accurate and useful content rules the internet marketing. It not only increases search engine ranking but also provides justification for other websites that link to your business website. Providing the right content to your audience means to win the trust factor.
Whether it is in the form of blog, web content or social media post, make sure to provide the helpful information to your readers so that they can implement your tips for improvement.
Also, try to find out the needs of your customers. Once you know what your customers want, then you can create your content and give them what they are actually looking for.
In addition to provide the high-quality content to the users, try to use the images and videos that will give a better insight into your products. Also, you should keep some videos and images particularly for the social media channels which will give your audience see content only meant for them.
Read Also: 10 Effective Content Marketing Ideas for Your Ecommerce Business Every Marketer Needs To Know
3# Learn to listen
Listening to your customers is equally important as telling them about our products and services. In many cases, listening to your online connections will help you know about what your audience thinks about your company or your products.
By knowing your flaws and drawbacks, you will actually have the opportunity to make improvements in your product and you will eventually be able to satisfy the needs of your customers.
4# Ask your users to share their personal experience
It is crucial to know how your customers talk about your products or services and brand. So, always try to provide your customers a choice to share the experience before or after making a purchase.
Different people may have different opinion about your product but knowing their reviews will definitely help you give a better experience to your users.
5# Monitor conversations about your brands and services
You are doing everything to impress your audience but what about the customers who are already against your product or brand. Well, there is no doubt that social media is the most effective tool for engaging with your customers but at the same time, you may have to face continuous attack by some customers.
Their activities may lower your product value and may make it difficult for some users to find the useful information. So, it is required to focus on the users online activities that can help you tackle these situations. By this way you will be able to form effective marketing strategies and generate more leads.
Traditional ways of selling are considered manipulative whereas social selling focuses on prospects to generate revenue. The concept primarily involves using professional networks and concentrating on audience to sell specific products or services.
Final Words
Social selling has become a major need for growing any business, so you need to use it in effectively. Implementing the above discussed tips will definitely boost your company's online presence.
And, in order to stay ahead of your competitors, it is required to offer appropriate solutions for your customer. By this way, you can build trust on your customers and helps in building an honest relationship with customers or business. The good chances will be there that your satisfied customers may refer others to choose your products or services.
Whether you are using Facebook, Twitter or LinkedIn for promotion purpose, make sure to use it regularly. Majority of the people do not use their social media accounts regularly, instead some have created them and then forget all about them.
You need to understand that the users do not prefer to follow such accounts as there is no advantage for them. Moreover, doing such things will create negative image of your business.
More Read:
Author Bio: George Albert has years of experience in sales and strategy and is a reliable name associated with Sales for Life which is a global sales training company helping B2B companies with social selling strategies.