It's a trend for people to have a dream of their own startup, almost everybody aspires to do it. However, not everyone manages to make their dream come true.
Getting a startup needs you to have an unusual ability to think out of the box and the courage to defy the conventional ways of earning a livelihood.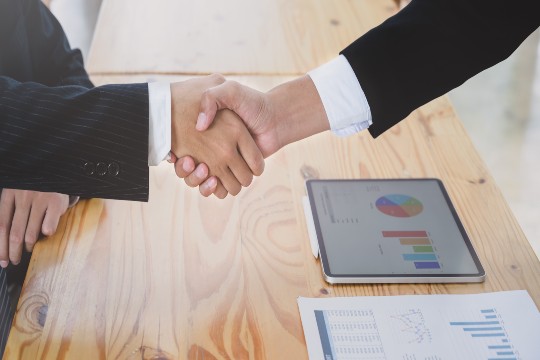 A startup is much beyond running a business, it's about coming up with something that is unique and of great utility to your target audience.
Now, when you have your business idea intact, it's time to sell your idea and convert your potential investors into your real investors. It is as challenging as a treasure quest, but it's a fun ride that involves a lot of learning as well.
Here are 6 easy ways to get investors for a startup:
6 Ways To Convince Investors To Fund Your Startup
#1 Fundraising Platforms
Over the past five years, online fundraising platforms have become a very popular way to find investors for a startups. These platforms have become a very reliable means of finding accredited and sophisticated individual investors, and even banks are looking for new ways to utilize their funds and deploy capital.
The other way is to go for peer-to-peer lending sites. These sites will offer business loans. For donations for your startup, you can log on to Indiegogo or Kickstarter.
To find equity crowdfunding for your startup, here are the most popular platforms:
AngelList
Wefunder
SeedInvest
StartEngine
CircleUp
Even if you are not seeking investors for startup, being on these sites helps you get noticed. It is a very powerful way of getting the right kind of publicity that your startup needs. The task here is to pick the right platform that matches with your startup, allowing you to advertise the brand.
Read Also: Top 5 Best Crowdfunding Websites
#2 Be very precise about your words and commitments
Communication is the key to running any brand. Always make sure that you use the right words at the right time to achieve your goals. Especially when you are one of those startup companies looking for investors, you ought to be really careful of your words and communication.
Be it a pitch presentation, a confirmation email, or a phone call. It's a 24*7 drill. Once you have made a good impression on the investors, the job isn't over. You have to be on your toes all the time.
Pro Tip: Run through all your communication twice before delivering it to the client.
The other important thing is Commitment. It's easy to make one yet hard to fulfill. But when you are looking for small business startup investors, there is no stepping back. Never commit to something that is beyond your means.
Always stay committed to the work, especially when it's about deadlines. Because once you miss them and fail to deliver, it's hard to get investors for startup.
Remember that your investors have many options to switch to. And the outcome of the work will come later, so the only way to show your investors that picking you is a promising choice is by showing them your diligence from the very beginning.
#3 Tell Your Story
There are innumerable startups around you, so what makes your startup different? Your story. Every business is a journey, it's a story. And that story makes your startup unique.
Construct your pitch around your story. How you faced a problem, how you came up with a solution, and how it metamorphosed into a startup idea. This way, you can build a customer-centric approach that startup capital investors love.
No matter if you are looking for tech startup investors or investors for a new seafood joint, storytelling helps you get that upper edge over your competitors. It helps you be authentic and position yourself as a brand that understands its TG and solves their problem.
#4 Optimum Use of Social Media
When you are figuring out about how to get investors for a startup, you need to be present on social media platforms for the potential customers to acknowledge your presence and help you understand their behavior better.
Social Media is a very cost-effective means to get as much traction as possible. You can understand your market, make necessary changes to your business, and attract investors. Better social media presence increases your chances of being noticed by investors that you help your startup become a hit.
Figure out where your TG is active the most and pay the most attention to that platform. However, this doesn't mean you can miss out on other platforms. The pages/accounts of your startup must be present on the majority of the social media platforms. It's mandatory.
Update your social media with the recent happenings at your firm and make the most of it. Make your posts aesthetic and engaging in order to generate the most leads.
Being active on different social media apps may sound like a huge hassle, but there are apps like Wyng and IFTTT that help you post on different handles in one click.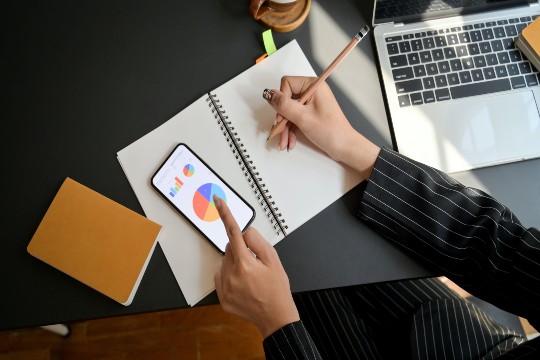 #5 Apply to Startup Accelerators
Ever came to know about startup accelerator? Accelerators are organizations that help startups like yours to push towards success. They mostly give open invitations to people who are taking their startup seriously and wish to expand it. They provide mentorship and resources to keep progressing with your work.
Typically, these Accelerator programs include demo days. This one feature is very intrinsic to the idea of these programs. They host a series of investment pitches and let the startups attend the program pitch to investors. Basically, they form the link between your startup and investors.
They also offer a co-working space where different startups can work on their development. It is cost-effective and a great opportunity if you are a newbie in the startup field and look forward to making connections as many as possible.
Make sure you do extensive research before enrolling your startup into an accelerator program. Ensure it's a perfect fit for your startup, and this collaboration will surely be a fruitful one.
#6 Look for Partner-Investor
Gone are the days when investors were simply synonymous with capital. Times have changed now, and you must keep that in mind.
Instead of getting an investor who just invests money, try finding someone who invests in terms of money and efforts as well. Look for someone who brings value to your organization and brings insightful opinions on the table. Not just money.
It makes your work far easier, and discussing ideas makes you come up with better work. An active investor can make your business stronger. It will also allow both parties to be on the same page.
Usually, the investor puts his/her money, and with no overall idea of the startup, unrealistic expectations enter the game. And it makes the work really tough.
If both you and your investor have a proper understanding of the startup, you can easily check the ideas on how to change startup programs. You will be working in symbiosis, and it will eradicate all the possibilities of conflict and obstacles in achieving your goals.
To a Successful Startup…
Looking for private investors for startup business will be easy with the amazing six methods mentioned above. May startups have managed to get great investments and become a huge success following these routes. We hope the same for you as well.
Thank you for your time!
You May Like To Read:
Author Bio: Thomas Quarry is a data scientist, treasure hunter and small business owner that spends his time helping other businesses find success with unique marketing opportunities. He has helped hundreds of small businesses grow their operation with high ROI marketing opportunities. Also he is a metal detecting enthusiast and part-time treasure hunter that made unique treasure map "Buried Treasure Is An Adventurer's Dream" for 777spinslot.com.