Some credit card companies usually provide credit card rewards programs as a means to set them apart from their competitors. So for every money you spend, you get or receive points to save or redeem for products. However, are you gaining the rewards you engaged or signed up?
The rewards or benefits that you can acquire through your credit cards offer convenience to nearly all users. You earn points for every dollar you spend and eventually utilize them for travel, shopping, or any other purchases.
Well,  the main objective of earning credit card rewards or benefits is to please yourself to the advantage of the premium program. To know more, listed below are the best ways to maximize your credit card benefits.
7 Ways to Maximize Your Credit Card Rewards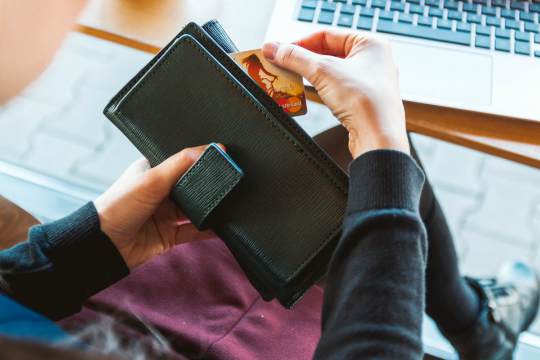 1. Choose The Right Rewards
First of all, you need to pick the right credit card rewards that fit and suits your financial way of living. For example, if you love traveling, then an airline or hotel card might be an excellent fit for you. On the other hand, a gas rewards credit card may fit for those who are a road warrior.
Moreover, for those who enjoy instant satisfaction and fulfillment, and a simple rewards system, a cash-back credit card may suit you. Cash rewards are as straightforward and accessible as rewards do.
Furthermore, a lot of cash-back cards tend to have more ways to get your rewards, like statement credits, checks, charity donations, and gift cards, while others will immediately put your rewards straight into your bank account.
Know that not all credit cards are equal, even though they present the same sort of rewards program.
2. Utilize The Best Cards For Your Purchases Everyday
For your daily purchases, you can use at least two cards. For instance, all your restaurant and travel purchases go on one card, and the other expenses go to the other. In that way, you can maximize your credit card rewards.
By directing your daily expenses to your credit cards as an alternative to using cash, you can gain a lot of miles or points for everything you purchased. Utilizing your credit cards for things such as food or gas, or for those things that you will usually purchase in the flow of your everyday life, you avoid having excess spending and also you can maximize your rewards too.
3. Expanding Your Statement Cycle
Those people or customers who pay their balances on time and in full are constantly acquiring a free loan from their respective banks. This approach is probably the wisest way to utilize your credit cards; however, you can take this to a much higher level.
For example, any payment you made just before your statement ends will be payable for twenty to twenty-five days later. However, if you make the same pay after your statement ends, then you have thirty days more to pay it without having interest. In this manner, you can get fifty-five days of the interest-free period.
If money is on the budget, a lot of people knows how to hold back just as their statements ends to make further purchases. But what they do not know is that some banks let you stretch your payment by drawing your due date back.
However, try to seek for pieces of advice in any advisory firm like Ashe Morgan that has the knowledge and experience in this field.
4. Use It In A Sensible Manner
Utilizing your cards responsibly always makes brilliant financial sense. However, it is specifically relevant if you are utilizing your cards to earn rewards. For example, you should not have a balance.
Know that if you are still paying interest on all of your procurements, then you are calling off the value of the rewards. Also, if possible avoid paying too late. The possible increase in the interests and fees will cancel out the rewards you are gaining, and some credit cards will discard your points for the month if you pay too late.
5. Online Shopping
Many credit card companies have their online shopping portals, where you can shop and succeed in maximizing your rewards.
Once you activate your credit card's company site, it will instantly redirect you to the online shop you wish, even a department store. Shopping online will automatically let you earn reward points or miles, and it will not cost you more.
6. Pay Attention To Bonus Opportunities
Look for bonus opportunities to triple your rewards return power. A lot of credit card companies offers a high cash-back return rate every three months in specific categories, usually ones that corresponds the season.
For instance, credit card companies will increase the rate to at least five percent on the summer gas procurements since it is the driving season's peak, while other companies will compensate travel purchases even more during the winter season.
7. Takeaway
There are many ways for you to maximize your credit card benefits or rewards. First, you have to choose the right rewards program, then use the best cards for your everyday purchases, expanding your statement cycle, using it responsibly, and paying attention to bonus opportunities.
Know and understand your rewards, how you can get them, and the actual cost of any purchases are all important to have a keen choice.
Author Bio: Janis Walker is a brilliant blogger. She works at a financial advisory firm during the day and writes by night. In her spare time, Janis plays different kinds of sports with her family and friends. You can follow her at TW.